How to Coupon
You can save 40% (or more) on many items at the grocery store.

Many or all of the products featured here are from our partners who compensate us. This may influence which products we write about and where and how the product appears on a page. However, this does not influence our evaluations. Our opinions are our own. Here is a list of our partners and here's how we make money.
Couponing doesn't require spending your Sunday cutting newspapers into tiny squares. It can be much easier.
Here's how to save money with coupons — as told by coupon pros. From finding a coupon database to making a shopping list, these beginner coupon tips can save you money at grocery stores and drugstores.
1. Find a coupon database
Coupons are just about everywhere, including in your mailbox, on your phone and in coupon books, according to Curtis Tingle, chief marketing officer of Valassis, a print and digital coupon distributor.
Another option? Coupon databases are websites that aggregate coupons in one place, so it's easy to find deals, says Jenny Martin, the writer behind frugal-living website Southern Savers. Search Google for the words "coupon database" to find one you like.
Read the fine print of the coupon, says Roland Karim of Coupon Pro, a coupon blog. Check redemption requirements (like what size bottle of orange juice qualifies for the coupon).
If you find a good deal and want to redeem multiple coupons, you'll need a separate one for each item you buy. There may be a limit as to how many of each coupon you can use per transaction.
Before you build a budget
NerdWallet breaks down your spending and shows you ways to save.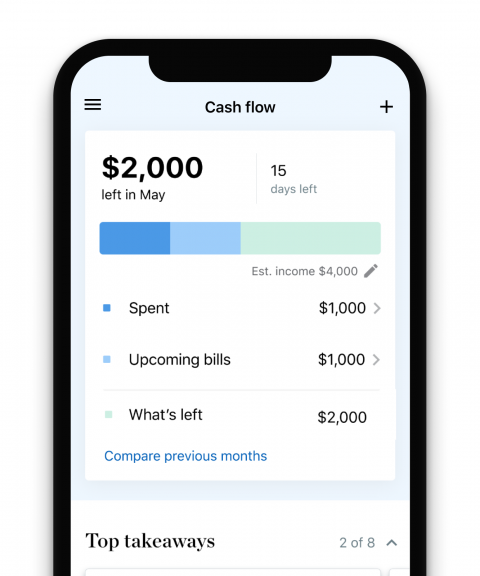 3. Learn your store's coupon policy
Coupon policies vary, so look up your local store's rules. Martin says you can usually find these online or go in person and ask.
Here's what to pay attention to, according to Martin:
Can you double a coupon? Some stores will double your coupon, up to a certain threshold. That means if you have a 50-cent-off coupon, the store will take $1 off.

Do you need to join the loyalty program? You may need to create a loyalty program account with the store and scan your rewards card in order to claim some coupons.
Maintaining a shopping list will make couponing easier, Tingle says. Know which products you plan to buy at the store so you can find coupons that match the things on your list.
"An easy way to do that is to download a shopping app or a shopping list app so that you can easily manage that," he says.
Once you know what you want, monitor deals to see when the items you need reach their lowest prices. This may happen when a product is on sale and there's a coupon available.
"We want to aim ... to purchase the things that we need when they are at their best price," Martin says. "Every item in the grocery store has a best price.
"Usually that price is around 40% off, sometimes more."
When you find a good sale, buy a few of the items — if you know you'll use all of them before they expire.
Creating a small stockpile allows you to dictate how much you pay — rather than letting the retailer dictate, according to Cindy Livesey, frugal-living expert from coupon website Living Rich With Coupons.
For instance, if you run out of toilet paper, you'll pay the current price. But if you have a few extra rolls, you can monitor prices and time your purchase accordingly.
7. Forgo coupons when you don't need them
Don't use coupons solely because you find them. Livesey says sometimes a sale-priced item with no coupon is cheaper than a full-priced item with a coupon.
Pay attention to annual sales, she advises. Pens and pencils go on sale in August around back-to-school season. Baking supplies go on sale in November around the holidays. When possible, look for coupons that correspond with these periods.
If you find the coupon first, Karim recommends holding on to it until you find a sale to combine it with. But pay attention to the expiration date, or you may wait too long to use it.
Start small. Martin recommends browsing your store's ad and picking 10 items that are on sale. Then, pair coupons with these items. Finally, head to the store.
"It's kind of setting you up for a small win, which is a great way to get started," Martin says. "You got your 10 items, you used all of your coupons, you saw that the store didn't treat you horribly — and they took everything. And you saw how much you saved, and that's the best part."
Track your results to see if the amount you're saving is worth the effort. The time and work you invest in couponing is completely up to you.