Amazon Flex Review: How to Make Money as an Amazon Flex Driver
Make up to $25 an hour delivering packages or food for Amazon.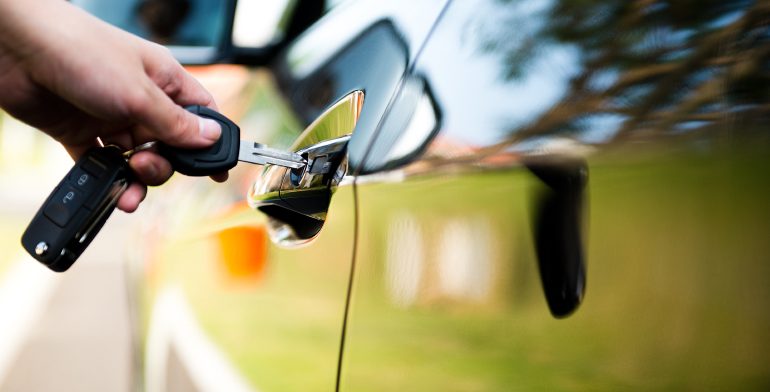 Many or all of the products featured here are from our partners who compensate us. This may influence which products we write about and where and how the product appears on a page. However, this does not influence our evaluations. Our opinions are our own. Here is a list of our partners and here's how we make money.
You like to drive, have some spare time and need to . Amazon is looking for people like you.
Here's a rundown of how to get started as an Amazon Flex driver.
Amazon Flex is a courier service from the e-commerce behemoth Amazon. Drivers for Amazon Flex deliver for Amazon.com, Amazon Fresh and Prime Now. So you could spend a shift delivering dinner, groceries or gifts.
To drive for Amazon Flex, you must meet the following eligibility requirements:
Amazon Flex operates nationwide, but hires new drivers based on need in a specific area.
Check the website to . If your city isn't available, you can add yourself to a mailing list to be alerted when opportunities arise.
No matter which Amazon service you drive for, each has the same basic set of requirements, with a few variations:
Amazon provides you with while you're on the job but won't reimburse you for mileage, tolls, parking or other expenses. That coverage does not apply for drivers in New York, who may need to purchase additional insurance to comply with state law.
You can get started from the comfort of your computer and phone.
Once everything is squared away, you can start scheduling.
Scheduling and completing deliveries for Amazon Flex mostly takes place on the app.
Delivery blocks, which are shifts that are typically three to six hours long, can be picked up in two ways:
The Flex app sends out a notification one hour before your block starts. At that point, you see the pickup location for your items, where you'll deliver them and the general size of your workload.
When you arrive at the pickup location, you check in and your block time starts. Packing your car counts as part of your shift. You are responsible for scanning the QR code or bar code of all your items before you load them up.
For Amazon Fresh, you may want to have a hand truck because some packages may weigh 50 pounds or more.
The number of packages you're expected to handle varies. With a large enough car, you could deliver up to 70 packages.
The app will create a route for you. This is just a suggestion; if you know your way around town, it may be better for you to use your best judgment about navigation.
When you arrive at a location to deliver a package, check in on your app. Then verify that you're at the right address and check if the customer has given any special instructions.
Scan the bar code on the package to record that you completed the delivery. You'll need to repeat this process for each item.
Sometimes, you may not be able to deliver all of your packages in the amount of time allotted. This could be due to any number of reasons, including traffic, restaurant backup or inability to leave packages at an apartment building. Deliver all the packages you can, and contact Amazon Flex support about what caused the delay. You won't get paid for the extra time it takes to deliver the rest of your shipment. Packages you can't deliver should be returned to the pickup location.
Amazon Flex's website states that you can make between $18 and $25 per hour during your blocks. Where you fall on that scale depends on a number of factors.
You can make closer to $25 per hour by using a larger car, which makes you eligible to deliver more packages.Another option is to claim blocks during busy times, which are marked in the app, or to deliver for Prime Now and Amazon Fresh, which allow customers to give you tips.
Drivers get paid twice a week, on Tuesdays and Fridays. If you delivered for Amazon Restaurants or Prime Now, you'll get paid after your tips are processed, which generally takes one to two days after delivery. Payments are delivered via direct deposit.
Because working for Amazon Flex makes you an independent contractor, you'll be responsible for withholding money for your taxes. You may also need to file quarterly taxes.