How to Track Your Expenses With NerdWallet
See where your money goes, compare your monthly spending and more for free.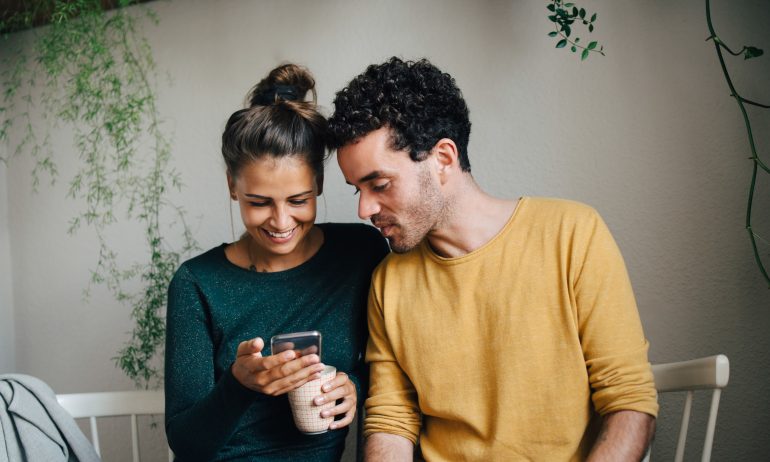 Many or all of the products featured here are from our partners who compensate us. This may influence which products we write about and where and how the product appears on a page. However, this does not influence our evaluations. Our opinions are our own. Here is a list of our partners and here's how we make money.
A healthy budget begins with understanding your spending habits. NerdWallet helps you do exactly that by showing how much money goes in and out of your accounts each month — and where it's going.
Here's how to use NerdWallet's spending insights to stay on top of your budget.
How to get started with NerdWallet
Once you're logged in, tap "Cash flow." From there, follow the instructions to securely link your existing accounts with financial institutions, including checking, savings, credit cards and more. Tap your bank's logo or type the institution's name into the search bar. Next, log in using that account's credentials. Then, you'll begin to see personalized spending insights all in one place.
Before you build a budget
NerdWallet breaks down your spending and shows you ways to save.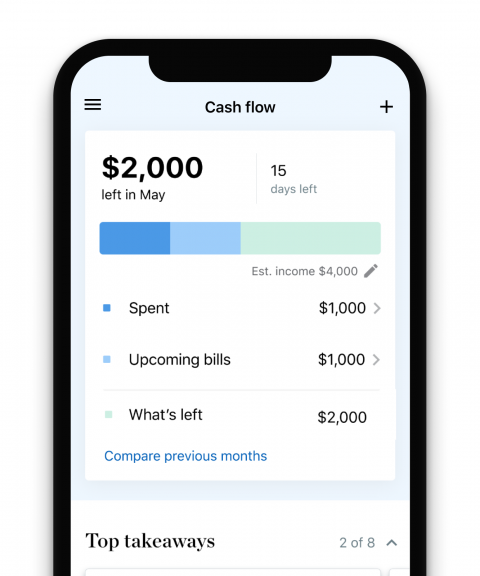 Track your income and expenses
NerdWallet shows you how much money you've spent so far this month and how much you have left to save or spend based on your monthly income, spending and upcoming bills. You'll also see a list of recent transactions and the top places you spend.
Every transaction is automatically assigned a category, such as utilities, restaurants or shopping. A color-coded chart highlights the top spending categories, so you can easily spot trends. Want to take a closer look? Tap the chart to view your spending totals for each expense category.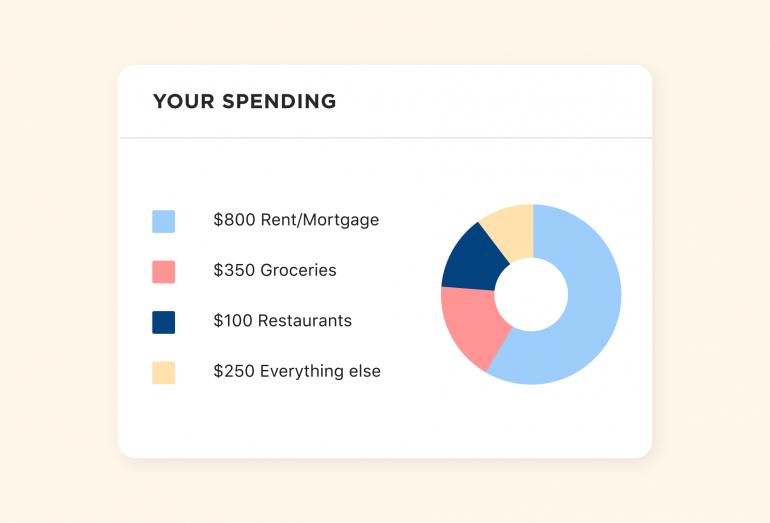 You can select a transaction to edit the date, amount or category. If you don't want to include one in your budget for any reason, check the box to hide it from spending calculations and graphs.
Once you know where you stand, it's easier to adjust spending to better align with your budget.
Compare your spending month to month
You'll get more than a recap of your latest purchases. NerdWallet also tracks your progress over time, so you can focus on the big picture. The Cash flow dashboard features a line graph that compares the current month's spending with the previous month's. It tells you how much more, or less, you've spent, down to the cent.
To look back even further, review recent transactions in the dashboard. You'll see a breakdown of the total amount you've spent every month over the last six months. Tap the icons to compare your monthly spending by category.
What else can you do with a NerdWallet account?
In addition to keeping tabs on a budget, you can use NerdWallet to make other smart money moves:
Transfer money between your linked accounts.

Monitor your free VantageScore 3.0 credit score from TransUnion and learn how to build credit.