No, You Can't Just Be a Bartender
Guy walks into a bar and says, "Hey, can I have a job?" Bartender says, "Dream on, buddy."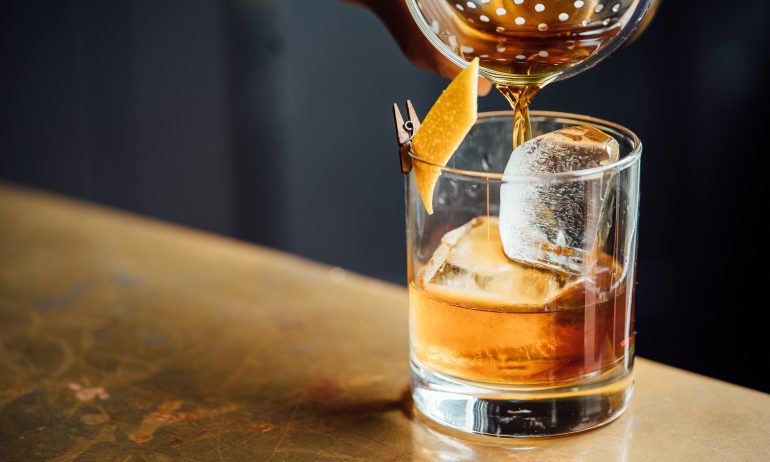 Many or all of the products featured here are from our partners who compensate us. This influences which products we write about and where and how the product appears on a page. However, this does not influence our evaluations. Our opinions are our own. Here is a list of our partners and here's how we make money.
If you spend time trawling through those "How to Make Extra Cash ... Quick!" articles, you'll inevitably find this bit of wisdom: "Just head down to your local watering hole and pick up a few bartending shifts."
Bartending is one of the more coveted jobs in a restaurant, and not just anyone can get a shift. Behind the bar usually lies the best paycheck — and the most fun.
"

Everybody's a mixologist now.

"
Tony Lioce

,

Bartender, Specs'
"At any place that's worth ... working at, it's difficult to get a bartending job," says Cache Bouren, owner of craft cocktail lounge Haberdasher in San Jose, California. "It's fun, there's money and usually the crew is fun as hell to work with."
With the advent of the craft cocktail movement, the job has gotten more technical as well. "Everybody's a mixologist now," says Tony Lioce. Lioce tends bar at Specs', one of the few remaining classic San Francisco dives, which is an exception to that rule: "We make drinks with three ingredients and one of them is ice," he says.
At a place like Specs', the focus is less cocktail niceties and more interpersonal finesse. Even though bartending at a dive might be less technically demanding, don't hold your breath waiting for shifts to open up. Many dive bartenders will regale you with the grueling years they spent drinking on the civilian side of the bar before they were allowed behind it.
Track all the money you make
See the ins and outs of your cash, cards, and bank accounts at a glance.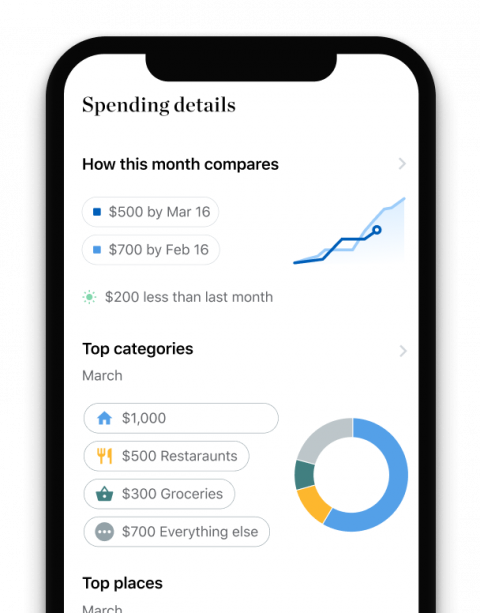 A very particular set of skills
Mixing a drink isn't magic. Give anyone a shaker and a few cubes of ice at their kitchen counter and they can churn out a decent cocktail. But ask a bartender about the worst Friday night rush they've experienced and you'll immediately see the difference between beginners and pros.
Can you remember and make three different cocktails — simultaneously and efficiently — in five minutes, while keeping an eye on the rowdy group of teachers at the other end of the bar and answering questions from the server who should really know his garnishes by now, while table 47 is asking about its shrimp scampi? Oh, and make sure you do it all with enough charm and good humor that everyone still wants to give you a tip.
In addition to a knack for cocktails, job requirements include staying calm under pressure, connecting with strangers and multitasking efficiently — and you'll need a taste for drinks. Then make sure you have hours of practice and an opportunity.
"An opportunity" is where we run into problems "making cash quick." Applying for a front-of-house job at a restaurant without experience usually means starting as a host, busser or barback. You'll then likely work your way up to server shifts, and then to bartending shifts. And that's if you've learned all the recipes, there's an opening and management likes you enough.
Anthony Hill, now assistant general manager at Redford in San Francisco, started out as a barback. "I had done my due diligence, partnering with the lead bartender, watching what he was doing way before [I asked for bartending shifts]," Hill says. "It took a solid month of training before I felt comfortable."
You might think that taking bartending classes will give you a leg up. It can teach you how to mix a decent cocktail, but it's not going to mean much to a hiring manager if you don't have any experience.
"It's a good idea unless you go into it with the idea that bartending school equals a bartender," Bouren says. "There's a set of skills you only really learn when you're on fire."
Bartending is a real craft that takes dedication to master. It's a career that people choose and one that requires as much commitment as any other. If you get the opportunity to work behind a bar, take it. There are few jobs that are more fun. Just don't imagine you'll get there without paying your dues.
NerdWallet makes managing your money easy with a single view of your finances. Sign up for free.