Tax Debt: 3 Steps to Resolve Your Debt With the IRS
File your taxes even if you can't pay, review your payment options and get help if you need it.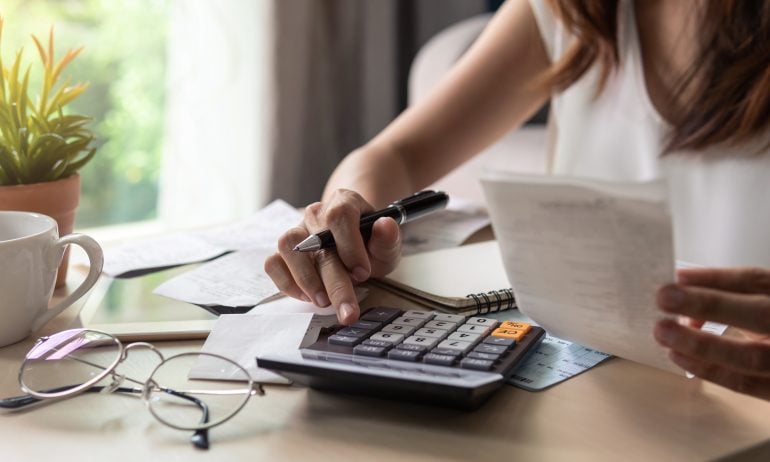 Many or all of the products featured here are from our partners who compensate us. This influences which products we write about and where and how the product appears on a page. However, this does not influence our evaluations. Our opinions are our own. Here is a list of our partners and here's how we make money.
You can avoid many things in life — dishes in the sink, getting an oil change, yard work — but one thing that's unavoidable is tax debt.
As of May 2022, 30.5 million individual 2021 returns were filed with taxes owed.
Here are three tips to help you handle your tax debt to lessen penalties and properly resolve your obligation.
1. File your taxes — even if you can't pay
If you have a balance after crunching the numbers, make sure you still file. Ignoring your taxes will make the situation worse, says Michael Kay, a certified financial planner from New Jersey.
"You'll need to pay the piper. There are no good alternatives," Kay says. "The penalties for not filing can become criminal, so absolutely file, even if you don't have the money."
If you don't file by the deadline, you could face a monthly penalty of 5% of unpaid taxes, up to a maximum of 25% of your balance, making your tax debt a lot worse.
You can file for an extension if you need more time to file. But you should still pay as much as of your estimated tax as possible by the annual April deadline to avoid interest and penalties.
2. Make a payment plan, delay payment or settle
If you can't pay your taxes in full within 120 days, the IRS also offers options to help manage your balance:
A long-term payment plan, also known as an installment agreement, is best if you need more than 120 days to resolve your balance. Note that these payment plans can add penalties and interest to your debt and are only available if you owe less than $50,000, including penalties and interest.
You can temporarily delay payment on a tax debt if you can prove that paying the debt would prevent you from affording your basic living expenses. Eventually, the IRS will come knocking at your door for payment, though, and the debt will accrue interest and penalties.
Settle for less than you owe
The "offer in compromise" approach can help you resolve the debt with the IRS for less than you originally owed. You'll have to prove paying the debt would cause financial hardship to qualify. This form of tax relief can help you manage an unaffordable tax burden.
Tax extension running out? Get it done with NerdWallet
Our user-friendly tool makes filing taxes simple. By registering for a NerdWallet account, you'll have access to our tax product in partnership with Column Tax for a flat rate of $50, credit score tracking, personalized recommendations, timely alerts, and more.
3. Tap an expert for assistance
Tax debt can be tricky. Kay advises consulting a certified public accountant or financial planner to ensure you're handling your tax situation in the best way possible.
"When it comes to tax prep and dealing with the IRS, you should absolutely work with a CPA from day one," Kay says. "As far as a financial coach or planner, that might be helpful for (people) to see what opportunities they have in terms of their cash flow. Sometimes it helps to lay it out and see the bigger picture."