Want to Improve Your Finances? Ask for Help
Turn to trusted friends and family members for advice on saving more and spending less.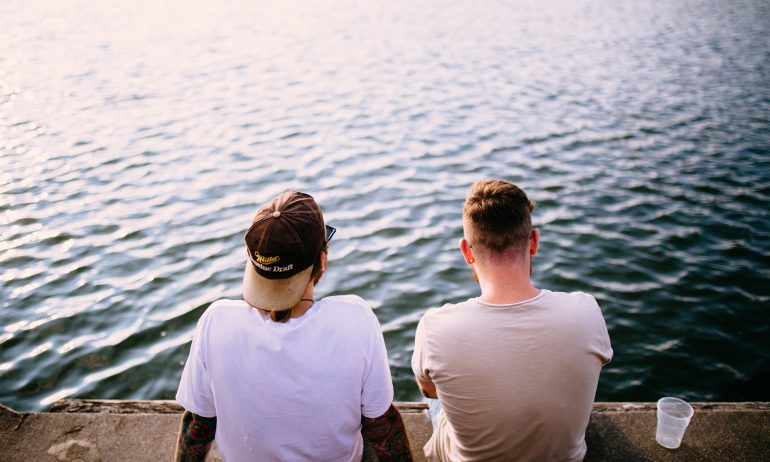 Many or all of the products featured here are from our partners who compensate us. This influences which products we write about and where and how the product appears on a page. However, this does not influence our evaluations. Our opinions are our own. Here is a list of our partners and here's how we make money.
You're not the only one who checks bank statements the same way you'd sniff questionable leftovers. What starts with apprehension often ends in disappointment. How did I spend $50 on Uber this month? How did I let that expensive salmon sit for a week?
Chances are you have friends, family and co-workers who ask themselves similar questions. You may not talk about this stress because, well, it's not a flattering look. But discussing overspending and undersaving with people you trust can be cathartic and helpful.
"The more open you can be with people the better," says Hilary Hendershott, certified financial planner and owner of Hilary Hendershott Wealth Management in San Jose, California. "What could be accomplished by human beings without open lines of communication? Not much."
So talk it out. We'll help.
Get by with a little help from your (financially savvy) friends. Maybe you know just the friend to approach. You've seen Jen, for example, make smart spending decisions, share personal finance articles on Facebook and even talk about saving for retirement. Start with Jen. Give her context on your struggles and ask what she does to keep her spending in check. Does she follow a budget? Does she use personal-finance apps? Does she set up automatic transfers to savings?
"

"What could be accomplished by human beings without open lines of communication? Not much."

"
Hilary Hendershott

,

financial planner
Jen might not have all the answers, and what works for her may not work for you. But at least you're discussing your problems and troubleshooting. You're pitching the week-old leftover salmon.
Look beyond your tribe. Maybe there's no Jen in your group of close friends. "We tend to cluster around people who are within our general financial comfort zone," says Brad Klontz, certified financial planner, psychologist and author of "Financial Therapy: Theory, Research & Practice."
"Another way to look at your friends is that they're the people who share your delusions," he says. For example, maybe you spend most of your earnings, which seems acceptable because your friends do the same. Don't ask those friends for financial advice.
Instead, Klontz suggests approaching someone outside your tribe who is financially ahead of you — a trusted aunt or boss, for example. Klontz suggests asking what financial advice this person would give herself if he or she were your age. Also find out how this person thinks about money and what resources he or she has, like a financial planner.
Leave complex topics to the professionals. Tips regarding saving more and spending less can be helpful and rarely harmful. But with any financial advice, employ a sniff test, like you did for the leftover salmon. Ask yourself if the recommendation makes sense, and research online to see what money experts say. Start with our guide to saving.
If you need guidance on complicated financial topics, such as investments, taxes or estate planning, talk to a professional. Otherwise, a friend's well-meaning but bad advice could land you in serious trouble. Here are tips for choosing a financial advisor.
Whether you talk to a friend about simple money matters or with a professional about a more nuanced topic, enjoy the freedom that comes with solving a lingering problem. Now imagine the euphoria of a clean fridge.
NerdWallet makes managing your money easy with a single view of your finances. Sign up for free.