Will Your Relationship Last? Depends on Your Investment
Certain factors may determine whether couples stick together.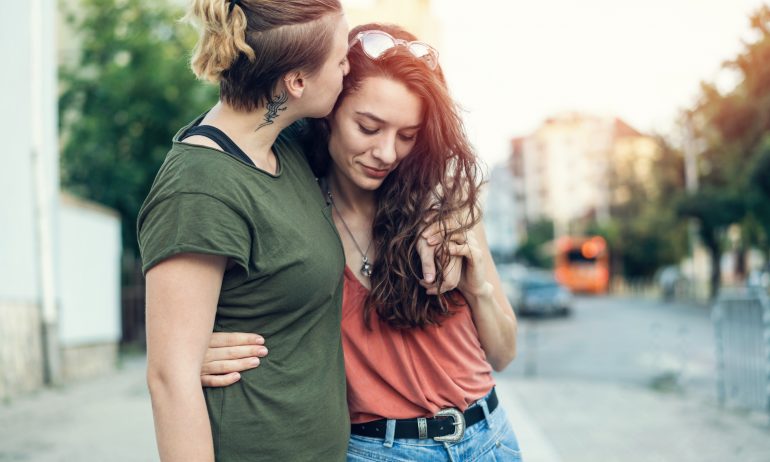 Many or all of the products featured here are from our partners who compensate us. This may influence which products we write about and where and how the product appears on a page. However, this does not influence our evaluations. Our opinions are our own. Here is a list of our partners and here's how we make money.
On Valentine's Day, lovers scramble to order flowers or book a table at the right restaurant. But are these really the kinds of "investments" that pay off in building a successful, long-term relationship?
According to what psychologists call the "Investment Model of Relationship Commitment," the big factors determining long-term success include a couple's satisfaction in the relationship, how invested they are in each other and the quality of alternatives available.
That may sound less than hearts-and-flowers romantic, but it's a model that has accurately predicted whether couples will split or stay together in studies ranging from seven months to 15 years long.
"People might want to think of it as a crystal ball into their own relationships," says Dr. Sean Horan, a Texas State University researcher who studies communication in dating couples.
With love in the air this week, consider the real questions that appear to connect people for the long term:
Heart check: Are you satisfied?
Satisfaction comes when your partner is fulfilling your most important needs. If you need and can have intellectual conversations with each other, for example, it's likely you will feel satisfied in your relationship.
Breakups occur when one partner's satisfaction levels drop. She might begin to question and recalculate the value of what she's put in, and that can cause the commitment to fray and set eyes wandering.
"If you're thinking about changes in your feelings toward someone, understanding these factors and what contributes to them can help understand and diagnose problems in your own relationship," Horan says. "Ask: 'What can I do to make us both more satisfied?'"
How big is your investment?
Shared finances, property and investment portfolios are big factors in the decision to stay or go. In fact, during the Great Recession, rates of divorce dipped in 2009 and rebounded with the economy in 2011. A 45-year study showed divorce rates decline in America as unemployment rises, a trend believed to be due to the perceived high cost of divorce during economic uncertainty.
But the size of one's investment in a relationship speaks also to harder-to-quantify metrics, like time and affection. "Ask: 'What would disappear if your relationship were to end?' That speaks to your investment in the relationship," Horan says.
"I think people immediately go to money: We have a home together, we have cars together. And that is certainly a part of it," he adds. "But it's also the intangible things … like, you really love being a part of their family or circle of friends, or you love the idea of raising your kids together."
The challenge for couples is that the value of those investments can change from person to person and drift over time.
How good are your alternatives?
If you can't imagine a life apart from your partner, that's generally a good thing "because there are always alternatives," Horan says. "Because you're in a happy relationship, you've just diminished the quality of alternatives so much that they are not even on your radar."
The investment model suggests we naturally begin to seek other "investment opportunities" with a different partner when satisfaction in our current relationship wanes.
Americans are investing more in Valentine's Day this year. It's hard to say whether that means people are satisfied in their current relationships or doing some shopping around. Either way, spending is expected to hit $19.6 billion — a $1.5 billion jump from 2017, according to a National Retail Federation survey. The survey also reveals one glaring opportunity for lovers this Valentine's Day: The most desired presents are "gifts of experience" — like tickets to a concert or sporting event — sought by 42% of consumers. Yet only 24% of Americans plan to give such a gift.
Horan's own research suggests a strong gift suggestion. His 2010 study, "Investing in Affection," found that people who reported giving and receiving a lot of affection — kisses, hugs, frequent compliments and declarations of love — also were more committed and satisfied in their relationship. Dinner out is nice, but free cuddles and cooing may be the better investment.