Find the Best Burial Insurance
Whole life insurance is often used as burial insurance; it lasts a lifetime and proceeds can be used for anything.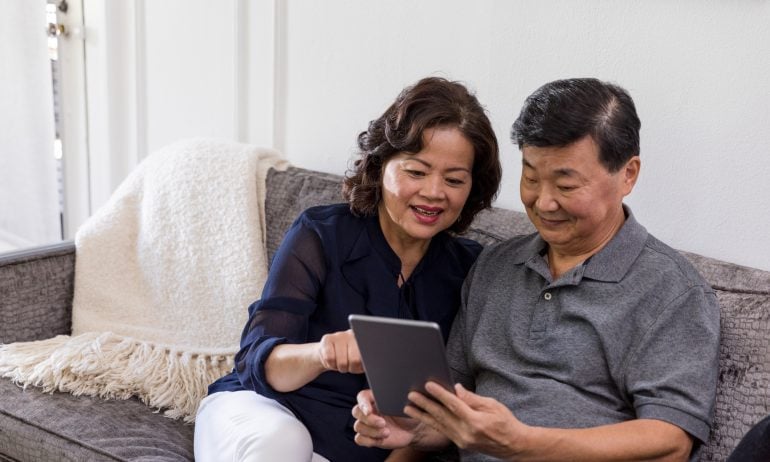 Many or all of the products featured here are from our partners who compensate us. This may influence which products we write about and where and how the product appears on a page. However, this does not influence our evaluations. Our opinions are our own. Here is a list of our partners and here's how we make money.
Burial insurance typically refers to small whole life insurance policies — generally between $2,000 and $25,000 — that cover final expenses like funeral costs.
But here's the funny thing about burial insurance: It doesn't actually exist as a specific insurance product. It's just any policy you use to cover these expenses. As such, you may see insurers use the terms "burial insurance," "final expense insurance" or even "funeral insurance" when referring to these policies.
Not all companies sell whole life insurance policies in small amounts, but here are some that do.
| | | |
| --- | --- | --- |
| | | |
| | | |
| | | Up to $50,000 (limits vary for guaranteed issue policies) |
| | 45 to 85 (50 to 75 in New York) | |
| | | |
| | 50 to 80 (50 to 75 in New York) | |
| | | |
Types of burial insurance
Among the various types of life insurance, whole life insurance is commonly used as burial insurance because it lasts your entire life and pays out regardless of when you die.
Burial insurance is essentially a small whole life policy that is often sold to seniors as "simplified issue" or "guaranteed issue." This means there's no life insurance medical exam and few or no health questions needed to qualify for coverage. But be careful here because these policies typically don't pay out the full amount if you die within the first few years after buying them.
In general, term life insurance is not a common solution for final expenses. It lasts only as long as the policy term, such as 10 or 20 years, and you may live longer than that. Term life insurance is ideal for covering specific financial obligations, like the length of a mortgage, the cost of raising children or the number of years until you plan to retire.
Burial insurance vs. funeral insurance
Although they sound similar, burial insurance and funeral insurance aren't the same. In short, the payout from burial insurance goes to your beneficiary, while the payout from funeral insurance tends to go directly to the funeral home.
Burial insurance works similarly to a standard whole life policy. When your beneficiaries receive the payout from the life insurance claim, there are no restrictions on how they can use it. Of course you can make your wishes known, but there's nothing in the policy that specifies how the money is to be spent. These policies are useful if you want your beneficiaries to have the freedom and control over how to use the proceeds.
Funeral insurance (often called "pre-need life insurance), in contrast, has a payout that is directly linked to the costs of a prearranged funeral, burial or cremation.
You typically select a funeral home, choose the details of the funeral and purchase the policy from the funeral director. In some cases, the funeral home will lock in the price of the funeral so the policy is sure to cover the cost, no matter when you die. The life insurance payout from a pre-need policy typically goes directly to the funeral home.
Pre-need life insurance is useful if you want to make sure your final wishes are carried out and that your family isn't burdened with funeral decisions. If this interests you, contact the funeral home of your choice to see if it offers pre-need plans.
How much burial insurance do you need?
When looking for the best burial insurance, think about the specific costs you want the policy to cover.
The median cost of a funeral with viewing and burial is about $7,640, according to the National Funeral Directors Association. The median cost with cremation is about $6,645.
The best burial insurance policy will ideally cover all the costs you have in mind — even if you envision going out with a lavish production of flowers, limos and catered food — so your family doesn't have to dip into savings to send you off.
How much does burial insurance cost?
Burial insurance can offer peace of mind by ensuring your family will have money to pay for your funeral, but consider the costs before you buy.
Whole life insurance can be pricey, especially for guaranteed acceptance policies. There are a variety of ways to save money on a funeral. And burial insurance may not be the answer if you already have a permanent life insurance policy or enough savings to cover funeral costs.
Source for all rates: Quotacy. Average rates from top three carriers.