What Vehicle Owners Need to Know About Car-Sharing Insurance
Your car insurance probably won't cover other people driving your car, but car-sharing services offer insurance.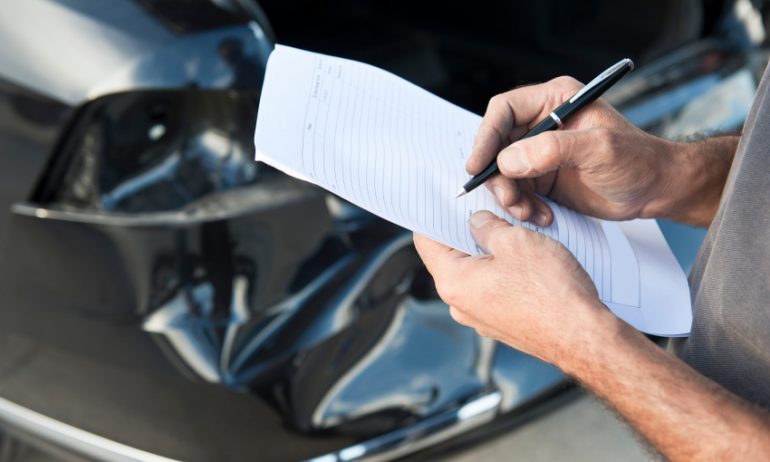 Many or all of the products featured here are from our partners who compensate us. This may influence which products we write about and where and how the product appears on a page. However, this does not influence our evaluations. Our opinions are our own. Here is a list of our partners and here's how we make money.
If you're a vehicle owner who's ever needed extra cash, you may have considered listing your ride with a peer-to-peer (P2P) car-sharing service. These companies allow you to "rent" your vehicle to other drivers who need transportation. The more days per month you make your car available, the more you stand to earn.
But regularly allowing total strangers to take your car for a spin can be risky. If an accident occurs while your vehicle is out for a rental, it's important to know how to handle repair costs and other problems.
Don't count on your personal car insurance to cover car-sharing
Your car insurance company may not cover your car while it's being used on a P2P car-sharing marketplace, largely because your insurer won't know who's driving your vehicle or how safe they are behind the wheel. Your insurer may also object to providing coverage on the grounds that you're using your car to make money. Personal auto insurers typically don't allow you to use your car for business-related purposes.
For these reasons, car-sharing services offer their own collision, liability and comprehensive insurance that you can use first in case renters crash your car or cause damage to someone else, or in case someone steals it from them.
Here's a comparison of the coverage that the three leading P2P car-sharing companies offer.
Comparison of car-sharing insurance

Insurance provided to car owners

Where service is available

$1 million liability coverage

Collision and comprehensive (up to the vehicle's actual cash value)

Uninsured motorist property damage coverage (limits vary by state)

$750 coverage for excessive wear and tear

During the rental period only

California: Berkeley, Oakland, San Francisco

Illinois: Chicago, Evanston

Maryland: Bethesda, Silver Spring

Virginia: Alexandria, Arlington

$1 million liability coverage

Collision and comprehensive (up to the vehicle's actual cash value, with a maximum of $149,999)

$2,500 coverage for excessive wear and tear

During the rental period only

California, Illinois, Oregon, Texas, Virginia

$1 million liability coverage

Physical damage coverage (up to the vehicle's actual cash value or maximum of $75,000)

Replacement vehicle while yours is repaired (on Premium and Standard level plans only)

Loss of car rental income coverage (on Premium level plans only)

Exterior wear and tear coverage (on Premium level plans only)

Liability: during the rental period and when car owners are delivering vehicle to renters

Physical damage coverage: during the rental period only

Every state except New York
Liability insurance for car-sharing
All three car-sharing companies provide $1 million in liability insurance in case a renter crashes your car and you're held responsible for others' injuries or property damage. Even if you and the renter have your own liability insurance, coverage from the car-sharing company is the primary insurance, meaning you can use it before any other policy.
The only difference among the companies is in when you'd tap into their liability coverage. With Getaround and JustShareIt, liability insurance kicks in during the "rental period" only — that is, when another P2P user has your car. Turo, formerly RelayRides, also applies its liability insurance during what's called the "delivery period," when you're driving your car to a renter.
While car-sharing companies are nearly identical when it comes to liability insurance, they differ in several key aspects of physical damage coverage.
All three offer insurance against theft, collisions and other problems such as fire and vandalism. But how much they'll pay to repair or replace your vehicle varies. Getaround will pay up to the vehicle's value, JustShareIt sets a limit at $149,999, and Turo caps payments at $75,000.
You may also be entitled to money for repairs if a renter mistreats your vehicle and causes excessive wear and tear, such as Freddy Krueger-style scratches in the paint or a busted suspension from flying over speed bumps. Getaround and JustShareIt include wear and tear coverage automatically, although their coverage limits differ. Turo offers wear and tear insurance only as part of its premium package, not in its standard and basic offerings.
Turo's premium plan also includes reimbursement for rental income you lose while your car is being fixed after a crash. With a premium or standard plan from Turo, the company will provide a replacement vehicle, or reimburse you the cost to rent one, while yours is in the shop.
In certain locations, Getaround also includes uninsured motorist property-damage coverage (UMPD). This coverage pays to fix damage if a driver who has no insurance crashes into your vehicle during a rental period.
Talk to your insurer before signing up for car-sharing
If you're considering listing your vehicle on a P2P marketplace, let your car insurance company know first. There's a chance your insurer could cancel your policy if you rent out your car — news you definitely don't want to find out after it's too late.
Three states — California, Oregon and Washington — have passed legislation making it illegal for car insurers to drop customers solely for sharing their cars through P2P services. Even then, you may want to discuss with your insurer beforehand what happens if you use up all the insurance from the car-sharing company and still have unpaid bills.
For example, say a renter causes a severe crash in your car, resulting in liability costs above your $1 million limit. It's important to know whether your own personal auto policy would make up the difference, if you'd face higher car insurance rates as a result, or if you need to buy expensive supplementary coverage such as commercial auto insurance.