10 Kinds of Damage Home Insurance Won't Cover
Even the best homeowners insurance policies won't compensate you for everything.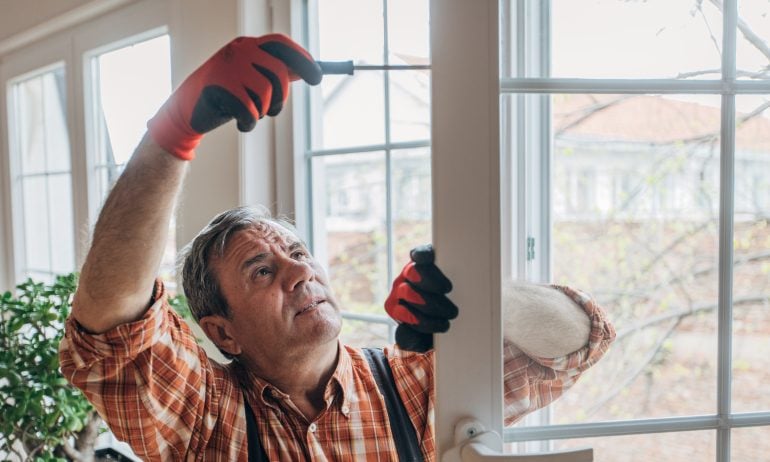 Many or all of the products featured here are from our partners who compensate us. This influences which products we write about and where and how the product appears on a page. However, this does not influence our evaluations. Our opinions are our own. Here is a list of our partners and here's how we make money.
Termites. Mold. Flooding.
These words send shudders down the spines of homeowners everywhere. They can mean both major repairs and serious expense, and most standard home insurance policies won't cover the damage.
The specifics of what is and isn't covered depend on the details of your policy, but even the best coverage won't compensate you for everything. Here are 10 common home insurance exclusions and how you can fill in some of the gaps.
Earthquakes, landslides and sinkholes generally aren't covered under home insurance. Exceptions include Florida and Tennessee, where insurers must offer optional sinkhole protection.
Aside from that, you'll need separate coverage for these disasters, which your insurer can help you find. For example, a "difference in conditions" policy can cover earthquakes, landslides and other risks, such as mudflows and floods.
Floods — like those from overflowing rivers or torrential rain — are not covered by most home insurance. Flood insurance is widely available through the National Flood Insurance Program in partnership with more than 50 different insurers. It can cover both the physical structure of your home and your possessions.
Beyond floods, your home insurance policy likely excludes other types of water damage as well, such as backed-up sewer lines or overflowing sump pumps. You can fill this gap with a water backup endorsement, or add-on, to your policy. However, a standard policy will generally cover burst pipes — for example, if the water pipe behind your washing machine bursts and spews water.
Coverage for mold is complicated because it's often hard to identify the root cause of a mold problem. For damage to be covered, your insurer must deem the cause of the mold to be sudden, accidental and a problem covered by your policy.
This means that, for example, home insurers generally won't pay to fix mold damage if it's caused by water associated with a long-term leak or poor home maintenance. However, your policy may cover repairs if the mold stems from a sudden plumbing leak, as long as you take action to fix the problem right away.
Home insurance is meant for sudden or accidental problems, such as storms, burglaries and fires. It's not a cure-all for general wear and tear. You're expected to perform basic maintenance to keep your home from slipping into disrepair.
Maintaining your home's roof, replacing worn-out flooring and tending to slow-leaking pipes are a few ways you can avoid large expenses that your insurance won't cover.
Bedbugs, termites, mice and other vermin are typically excluded from home insurance for the same reason wear and tear isn't covered. From an insurer's perspective, getting rid of infestations and fixing the damage left behind are simply part of maintaining your home.
There may be occasional exceptions. For example:
If the infestation causes a covered problem such as a fire or structural collapse, you may be covered. Example: A mouse chews through a wire that starts an electrical fire.

If hidden termite damage causes part of your home to collapse, your insurer may pay for some repairs. However, if any of the termite damage was visible prior to the collapse, you likely wouldn't have coverage. Read more about home insurance and termites.
Home insurance doesn't provide coverage for nuclear accidents. Thankfully, you're unlikely to need it. Nuclear power companies are required to have liability insurance to cover damages if you live within the affected area of a hazard.
Acts of public authorities are not your insurer's problem. If the government confiscates your belongings, for instance, or condemns your home and takes over the land, your policy won't cover the cost to repair or replace your property. The only exception might be if the governmental action were taken to prevent the spread of a fire that might otherwise affect your home.
8. Dangerous or aggressive dogs
Insurance companies spent $882 million paying claims for dog bites and other dog-related injuries in 2021, with an average claim amount of about $49,000. Because of these high costs, insurers may not cover certain aggressive or dangerous dogs. Having one could even prevent you from getting approved for a policy.
Some companies refuse to cover breeds that are known for inflicting severe injuries, such as pit bulls, Rottweilers and wolf hybrids. Other insurers, such as State Farm, won't deny coverage based on breed alone but instead will look at an individual dog's history of aggression.
If you own a potentially dangerous dog, you may get leeway from your insurer by improving your pet's behavior through training and socialization.
9. Wind damage in hurricane-prone states
In most parts of the U.S., a standard homeowners insurance policy covers wind damage. But if you live along the Atlantic or Gulf coasts, where hurricane risk is highest, you may need to buy separate wind insurance.
Even if this coverage is included in your home insurance policy, wind damage can cost you. In 19 states and Washington, D.C., insurers may charge a special wind, named storm or hurricane deductible. Instead of a dollar amount, these deductibles are calculated as a percentage of your home's insured value, usually between 1% and 5%.
This can really add up. For example, if your home is insured for $500,000 and you have a 5% wind deductible, you're responsible for the first $25,000 of repairs. Not all companies allow you to select your deductible percentage, but if yours does, going low at 1% or 2% can make a big difference if you ever have a claim.
10. Intentional loss or neglect
If your insurer determines that damages to your home could have been prevented or were inflicted intentionally, you will not be covered. What's more, you could be charged with insurance fraud if you file a claim for damages you caused on purpose.
Read your home insurance policy thoroughly. You don't want to find out too late that a problem isn't covered.
If you see any coverage gaps, talk to your insurer. You may be able to add endorsements — add-ons that will cost extra — to get more coverage. Your agent may also recommend other ways to avoid potentially large out-of-pocket expenses.
Get more smart money moves – straight to your inbox
Sign up and we'll send you Nerdy articles about the money topics that matter most to you along with other ways to help you get more from your money.