The Best Homeowners Insurance in Florida
We analyzed the best companies, cheapest rates and unique features of home insurance in the Sunshine State.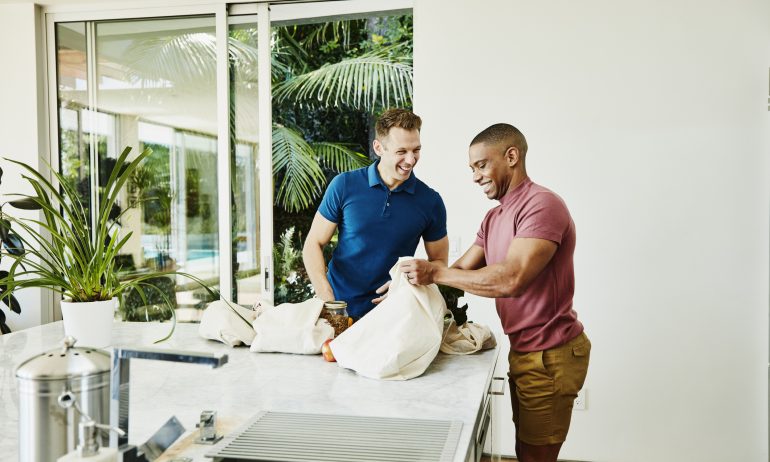 Many or all of the products featured here are from our partners who compensate us. This may influence which products we write about and where and how the product appears on a page. However, this does not influence our evaluations. Our opinions are our own. Here is a list of our partners and here's how we make money.
With an average temperature hovering between 65 and 77 degrees and a reputation for clear skies, Florida is an ideal place to live for those looking to avoid classic winter weather. The Sunshine State also boasts plenty of big cities, beaches and theme parks that help make it the third-largest U.S. state by population.
But living in Florida has its hazards too. Homeowners insurance can be particularly costly because of the state's frequent natural disasters ranging from hurricanes to sinkholes. In fact, after hurricanes Katrina and Wilma in 2005, several large insurers left Florida entirely due to weather-related risks.
Residents of Florida still have plenty of options when it comes to homeowners insurance. NerdWallet examined rates and coverage from more than 15 insurers across the state to find the best homeowners insurance in Florida.
Best home insurance companies in Florida
Nationwide is also one of NerdWallet's best home insurance companies and offers policies in Florida through independent agents, but rate data was not available.
Ideal for owners of high-value homes, Chubb provides a variety of coverage options you might not normally find in a home insurance policy. Chubb's Masterpiece coverage comes in handy with big things like extended replacement cost — which pays more than your policy limit if needed when rebuilding or repairing your home — and smaller touches like paying for tree removal after a big storm.
State Farm's home insurance in Florida provides residents with a free "increased dwelling limit" add-on, which provides an additional 20% of replacement cost coverage as long as the home is insured for at least the amount State Farm thinks it will cost to rebuild it. And if your AC breaks down in the middle of the summer — or any other time — State Farm's Home Systems Protection add-on covers the cost to repair it.
Travelers has several coverage options that can be added to its standard policy. Florida residents may especially appreciate contents replacement coverage — which pays to replace damaged or destroyed personal items rather than giving you a depreciated amount for them — and additional replacement cost coverage for home repair or rebuilding costs that go beyond your policy limit.
Allstate's home insurance offers several options that are generally not available in standard policies. Its yard and garden coverage increases limits for damage to trees and landscaping, something residents of a storm-prone state like Florida can appreciate. Similarly, specialized coverage that pays for restoring lost computer data can come in handy after a significant weather event.
Average cost of home insurance in Florida
The average cost of homeowners insurance in Florida is $2,071 annually, according to a NerdWallet data analysis. However, rates vary depending on where you live.
To get a better idea of how much insurance will cost in your specific location, enter your ZIP code below to see the average rate in your area.
Cheapest home insurance in Florida
Travelers is the best option for cheap homeowners insurance in Florida based on NerdWallet's data analysis, with an average rate of $1,162 per year (about $97 per month). Here's the whole list:
What to know about Florida homeowners insurance
Florida is a unique place when it comes to home insurance. With the state's regular hurricanes and tropical storms, homeowners need to weigh several factors when considering policies.
Because of the state's low elevation and lengthy coastline, homes in Florida are particularly susceptible to flooding. And because flooding is not covered by a typical home insurance policy, flood insurance is worth considering for many Florida residents.
Many large insurers offer flood insurance through the National Flood Insurance Program, which is part of the Federal Emergency Management Agency. Coverage in flood insurance policies through the NFIP is the same regardless of your insurer. Private flood insurance is also an option, and these policies may have higher limits than what you get through the NFIP.
Hurricane and wind coverage
Although it may pay out after a storm, homeowners insurance doesn't always fully cover hurricane damage. For that, Florida residents need hurricane insurance.
While it isn't actually a policy, "hurricane insurance" means coverage for flooding (through a flood insurance policy) and wind damage. Wind damage is part of a standard homeowners insurance policy, but hurricane-related wind damage works a little differently in Florida from in other parts of the country.
If the National Weather Service declares a hurricane, any claims stemming from storm damage are subject to a hurricane deductible separate from the regular insurance deductible. In Florida, state law requires that the deductible be $500, 2%, 5% or 10% of the dwelling or structure coverage amounts (although it can be more than 10% in certain circumstances).
The hurricane deductible applies once per season, not necessarily per storm. Once the hurricane deductible amount is met, the general deductible on the policy applies instead.
Florida residents can choose to exclude wind coverage from their policy and go without. This might save money, but also means any wind damage won't be covered. Alternatively, you can shop around for separate wind-only coverage.
Sinkhole coverage in Florida is optional for homeowners and costs extra. State home insurance providers are required by law to offer coverage for sinkholes. However, an insurer may require a property inspection to get the coverage, and if the risk level is too high, the company may deny coverage entirely.
Insurers in the state must also offer "catastrophic ground cover collapse" coverage, which may pay for sinkhole damage. However, the claim must meet four criteria for approval under this coverage. The law states that "geological activity" must cause:
The sudden collapse of ground cover.

A visible depression in the ground cover.

Structural damage to the building, including the foundation.

An order to condemn and evacuate the building.
Although catastrophic ground cover collapse coverage can overlap with sinkhole coverage, it's not a substitute. For example, damage to a home without sinkhole coverage may not be covered if the home is deemed safe enough to live in.
Recently, Florida home insurance rates have been climbing dramatically. A combination of events has been driving these changes, including:
Insurers still paying out claims for hurricane damage dating back as far as 2017.

A spike in litigation costs that insurers are passing on to consumers. One estimate suggests that this amounted to $680 per family in 2020.

Smaller problems, such as leaking pipes, that happen more frequently in Florida.
Consumers don't necessarily have any control over these factors. However, being aware of potential rate hikes can make you a better-informed buyer when comparing insurers and shopping for a home insurance policy.
Methodology
NerdWallet averaged rates for 40-year-old men and women from a variety of insurance companies in every ZIP code across the state. Sample homeowners were nonsmokers with good credit living in a single-family, two-story home built in 1983. They had a $1,000 deductible and the following coverage limits:
$300,000 in dwelling coverage.

$30,000 in other structures coverage.

$150,000 in personal property coverage.

$60,000 in loss of use coverage.

$300,000 in liability coverage.
These are sample rates generated through Quadrant Information Services. Your own rates will be different.