How to Prepare for a Hurricane
Advance planning can keep your family safe and make filing insurance claims easier later.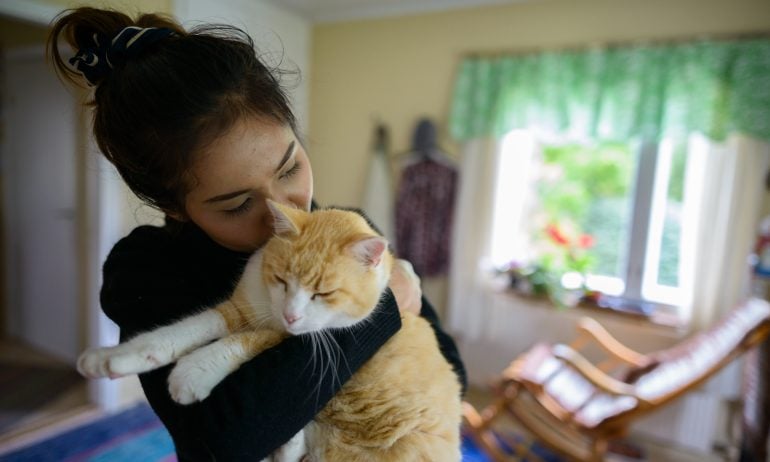 Many or all of the products featured here are from our partners who compensate us. This may influence which products we write about and where and how the product appears on a page. However, this does not influence our evaluations. Our opinions are our own. Here is a list of our partners and here's how we make money.
It can be frightening to find yourself in the path of a hurricane, but you can take steps to protect yourself, your family and your home. Following these tips for hurricane preparation can not only keep you safe but also make it easier to file insurance claims after the storm.
Checking your insurance coverage is an important way to prepare for a hurricane long before a storm is on the horizon. Below are the three main types of insurance you'll need to make sure you're fully covered for hurricane damage:
Early in the hurricane season, reach out to your agent or insurance company to ensure you have adequate coverage in all three areas. For example, if you've made since the last time you spoke with your agent, you may need additional coverage on your homeowners policy.
This is also a good time to check your . Many homeowners policies in coastal areas have separate hurricane, named storm or windstorm deductibles that are significantly higher than the standard deductible that applies to other types of claims. Make sure you know what you'll be expected to pay if a hurricane hits your property.
Keep in mind that new policies may not take effect right away. For instance, flood insurance policies from the generally have a 30-day waiting period.
Whether you're evacuating or staying put, following this hurricane prep list will help you limit wind and water damage to your home and make sure your insurer reimburses you for anything you lose:
If you're not under evacuation orders or you're unable to leave, here's how to keep yourself safe at home during a hurricane.
Power outages are common during hurricanes, so you'll want plenty of nonperishable food on hand in case you lose access to your fridge and freezer. Consider shopping for these items as part of your hurricane prep:
Most importantly: Don't forget bottled water. You should have at least one gallon of water per day, per person (or pet), according to the Centers for Disease Control and Prevention. In hot weather, you may need even more.
If you normally use an electric can opener, make sure you have a manual one available.
To prepare for power outages, stock up on flashlights and extra batteries. Fully charge your phone and backup chargers, and consider filling your bathtub with water for washing in case you lose your water supply.
If you're using a portable generator, never bring it inside your home (including your garage). The carbon monoxide released by these devices can be deadly.
During the storm, take shelter in an interior part of your home, away from windows and glass doors. If you can, monitor the news on TV or your phone to find out about evacuation orders or all-clear alerts.
Perhaps the most important part of hurricane preparation is being ready to leave the area quickly. If you have to evacuate, try to head out as soon as possible — before roads clog up and gas stations run out of fuel. If you don't own a car, reach out to local friends or family to see if you can get a ride.
To ensure a quicker departure, prepare an evacuation kit in advance with the following items:
Many hotels and evacuation shelters don't accept pets. That includes most Red Cross shelters (which make exceptions for service animals). So it's important to contact your veterinarian or a local animal shelter ahead of time to find a safe haven for your pets. If none can be found, look for a hotel that accepts animals and is on high ground.
The furry members of your family should also have a disaster kit ready to go. recommends the following list of supplies:
Once you've surveyed the damage, call your insurance agent or company to initiate a claim. If you can, prevent further damage by doing things such as covering holes with a tarp, and keep receipts from your purchases for the claim.
Be prepared to have a different insurance adjuster for each type of claim, even if your policies all come from the same company.
Many homeowners policies will pay for additional living expenses up to a certain amount if you must relocate during a mandatory evacuation or repairs. Keep receipts for everything you buy during and after the disaster, in case you can be reimbursed by your insurance company.
If your home suffers flood damage but you don't have flood insurance, here's .