Life Insurance for Small-Business Partners
An owner's death can hit a small business hard, but a life insurance payout can reduce stress for partners.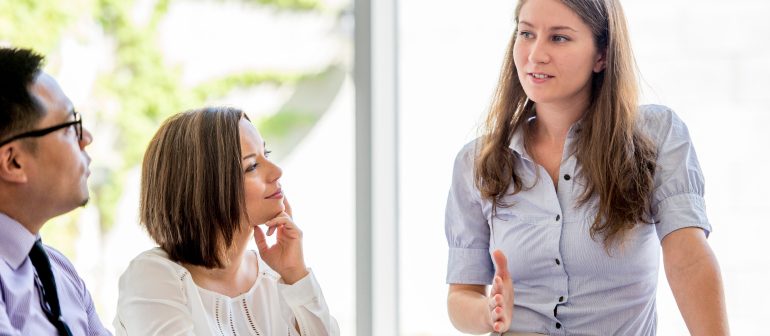 Many or all of the products featured here are from our partners who compensate us. This influences which products we write about and where and how the product appears on a page. However, this does not influence our evaluations. Our opinions are our own. Here is a list of our partners and here's how we make money.
Few events can cause more turmoil in a small business than the death of an owner. Besides the personal loss, there's the practical loss of a key asset and the question of ownership going forward.
A life insurance payout can provide operating cash to get the company through a tough time. It can also help the surviving owners buy a late partner's share from his or her heirs. Arrangements like this are often set in a buy-sell agreement, one of the most important documents in any business partnership.
Buy-sell agreements are like prenups. They're legal contracts between business co-owners, detailing how the ownership transfers if one partner dies, becomes disabled or leaves the business.
Creating a business succession plan
Business partners who aren't related "should have a buy-sell agreement from day one," says Meg Muldoon, assistant vice president of advanced sales with Penn Mutual Life Insurance Co. in Boston.
But starting a business is so time-consuming that many owners neglect creating buy-sell arrangements for years, says Stanley Goodin, a New York Life Insurance agent based in Reno, Nevada, who specializes in estate and business succession planning.
If you're already in business with a partner and don't have a buy-sell agreement signed and funded, start the process now. Without such an agreement, you could wind up in business with your partner's spouse or kids. And without a life insurance policy, you might have difficulty funding the agreement. For example, the loss of one owner could make it hard to qualify for a loan.
Before he joined New York Life some 30 years ago, Goodin owned a handful of Shell Oil gas stations in Reno with a partner. He says one of the first things they did was create a buy-sell agreement and purchase life insurance on each other.
"I didn't want to be partners with his wife if he died," he says.
Pick a life insurance policy based on the length of time you'll need coverage and your budget.
Term life insurance provides coverage for a certain period — such as 10, 20 or 30 years — and pays out if the insured person dies within the policy's term.
Permanent life insurance — such as whole, universal or variable life — costs many times more than term policies. This is because the policy covers the insured's entire lifetime, and features a savings account, which grows tax-deferred. Once enough cash value is built up, the owner can borrow from it or terminate the policy for the surrender value.
Permanent life insurance might be a good choice if you plan to stay in business together for many years and want the forced savings that a policy provides. After many years, the cash value could be used to fund a buyout if a partner leaves for a reason other than death. At retirement, each partner can take ownership of their own policy and use the cash value to supplement their savings.
Term life is a popular choice among business owners who need coverage for a limited period — for example, if you're starting a business and plan to sell it off in 10 years, Muldoon says.
It's also a good option if you have limited cash flow, even if you might want permanent life insurance later on. You can often convert term to whole life insurance; make sure the policy you buy has this option.
Keep in mind that the deadline for converting the policy may come before the policy expires. The longer you wait to convert, the higher the premiums will be for the permanent policy, Muldoon says. Although the insurance company won't require new medical information for the conversion, it will take your age into account when setting the new premium.
Buying the life insurance policy
There are two main ways to structure a life insurance purchase that funds a buy-sell agreement:
Cross-purchase: Each partner buys a policy on the other and names him or herself as the beneficiary. If one dies, the surviving partner uses the life insurance death benefit to purchase the late partner's share of the business.
Entity-redemption plan: The business purchases separate life insurance policies on the partners and is the beneficiary of the policy. If one partner dies, the business can use the death benefit to purchase the partner's share.
An entity-redemption plan makes sense if there are more than a few partners, Muldoon says.
Find the right life insurance plan for you
Make sure you and your loved ones are covered - compare customized life insurance quotes from our partners.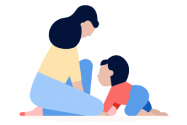 Deciding how much life insurance to buy
Goodin advises business partners to buy more insurance than they think they might need. Remember, the death of a partner will hit the business hard. Revenue may take a hit until you find a replacement. You'll need money not only to buy out the partner's share, but also to hold you over until the business can regroup.
Adding term life coverage is cheap, considering the risks you face if you don't have it. A 20-year $500,000 term life policy on a healthy 30-year-old man costs as little as $240 a year, just $84 more than the lowest annual quote for a $250,000 policy.
Crafting a buy-sell agreement and buying life insurance to fund it isn't a do-it-yourself task. Work with a business accountant, financial advisor and attorney to create an agreement and decide how to fund it. Although your to-do list may seem endless when you're just starting out, this is one task to put at the top.
---
Get more smart money moves – straight to your inbox
Sign up and we'll send you Nerdy articles about the money topics that matter most to you along with other ways to help you get more from your money.