Does Medicare Cover Mental Health Services?
Medicare does cover both inpatient and outpatient mental health care, but be aware of the limits.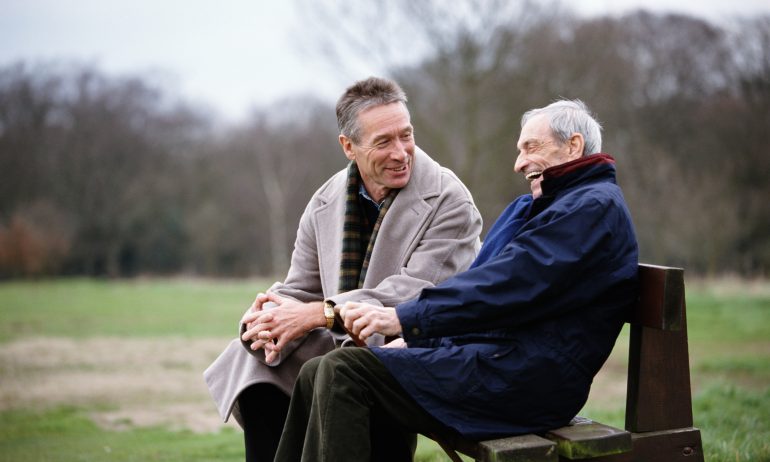 Many or all of the products featured here are from our partners who compensate us. This influences which products we write about and where and how the product appears on a page. However, this does not influence our evaluations. Our opinions are our own. Here is a list of our partners and here's how we make money.
Medicare pays much of the cost of a wide range of mental health services, whether provided on an outpatient basis or for inpatients in a psychiatric or general hospital. But you need to be aware of limits on these benefits, including substantial copays, coinsurance and a lifetime maximum.
Mental health issues are common among older adults: 4 in 10 people age 65 and older stated that they've experienced mental health concerns for themselves, family or friends, according to a May 2022 survey from CVS Health and Morning Consult. And about 1 in 5 older adults, ages 50 to 80, said their overall mental health had worsened since the start of the pandemic, according to a May 2021 University of Michigan poll.
What Medicare covers for outpatient mental health services
Medicare Part B, which pays doctor bills and related health care expenses, covers many mental health services rendered to patients not admitted to a hospital. Covered costs include:
An initial "Welcome to Medicare" visit that includes a review of your risk factors for depression.

One depression screening per year, performed in the office of a primary care doctor or in a primary care clinic that provides follow-up treatment and referrals.

Psychiatric evaluation to diagnose mental illness and prepare a care plan.

Individual and group psychotherapy or counseling provided by physicians or certain other professionals licensed to do so in your state.

Family counseling where the main purpose is to aid in your mental health treatment.

Medication management and some prescription drugs that are not self-administered.

Partial hospitalization, which typically includes many hours of treatment per week without admission to a hospital.

Testing to find out if you're getting the services you need and if your current treatment is helping you.

An annual wellness visit with a doctor or other provider to discuss any mental health changes.
What you'll pay for outpatient mental health care
For outpatient mental health care, after you meet the Medicare Part B deductible, which is $226 in 2023, Part B covers 80% and you're responsible for 20% of covered services. It's important to note that the mental health professionals you use must accept Medicare assignment — that means they agree to Medicare's price schedule and will not charge you more.
If you have Medicare Supplement Insurance, or Medigap, your 20% share may be covered by your plan. If you have a Medicare Advantage plan, you'll need to check your specific plan to see how much you'll pay.
If you receive additional mental health services in hospital outpatient facilities, you may owe additional fees to the hospital.
To get information on your out-of-pocket costs, talk to your health care provider. Your bottom line will depend upon providers' charges, the facility type, whether your doctor accepts Medicare assignment and any other insurance you may have.
What Medicare covers for inpatient mental health services
Medicare Part A, your hospital insurance, covers mental health services that require your admission to a psychiatric or general hospital. If you're in a psychiatric hospital, you're covered for only up to 190 days of inpatient services over your lifetime. After that, you'd need to receive mental health services in a general hospital to be covered. Note: Check any additional days covered by your Medigap plan or Medicare Advantage plan — some plans offer additional days beyond the 190 covered by Medicare Part A.
Looking for Unbiased Medicare Advice?
Chapter saves people over $1,000/year on their Medicare plans. You can reach them at (855)480-7438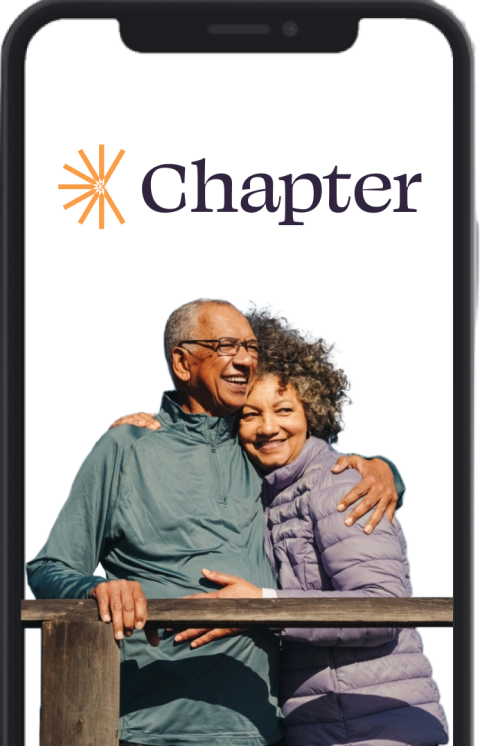 What you'll pay for inpatient mental health care
A deductible of $1,600 applies to inpatient psychiatric care for each benefit period. If you have Original Medicare, you'll owe no coinsurance for the first 60 days of a hospital stay for psychiatric treatment. But you're responsible for copays of 20% of the Medicare-approved amount for mental health services you receive from doctors and other providers while you're an inpatient. This is paid by your Medigap plan (if you have one) or through your own resources.
For days 61 through 90 of a psychiatric hospital stay, you'll owe $400 per day in 2023 in coinsurance. Your daily coinsurance jumps to $800 in 2023 per each "lifetime reserve day" after day 90. (In Original Medicare, lifetime reserve days are a set number of days that are covered by Medicare when you're in the hospital for more than 90 days; you have up to 60 days in your lifetime.) After that, you pay all costs, unless you have a Medigap plan that covers additional days.
If you have a Medicare Advantage plan, your cost structure will be different. You typically pay for the first four to six days of inpatient care, then the plan covers the rest. Read the details of your specific Medicare Advantage plan to understand the benefits and any time limitations.
What Original Medicare doesn't cover
Your health care provider may recommend you receive services more frequently than Medicare covers, or services that Medicare doesn't cover, and you may end up paying some or all of these costs. Ask your provider why they are recommending such services and whether Medicare will cover them.
You will have to pay for private duty nursing or a private room, unless it's medically necessary. Other limits may apply.
Some Medicare Advantage plans offer enhanced coverage of mental health services. If these Medicare Advantage plans are available in your area, you may want to consider them, especially if you have chronic mental illness. All Medicare Advantage plans are required to cover everything that Original Medicare covers, at a minimum, but the cost structure is different from how Original Medicare with a Medigap plan is set up.
Medicaid may cover some costs of long-term psychiatric hospitalization that are not paid by Medicare. But to qualify for Medicaid, you may have to exhaust your financial resources. Benefits vary by state; contact your state's Medicaid office for coverage details.
Coverage under Medicare is different if you're getting treatment for opioid use or alcoholism. In some cases, you don't pay anything if your providers are part of the Medicare program. Check with your provider and with Medicare for specific information about your treatment program.
Medicare Advantage companies
Get more information below about some of the major Medicare Advantage companies. These insurance companies offer plans in most states. The plans you can choose from will depend on your ZIP code and county.
Medicare covers a lot of things — but not everything. Find out where Medicare stands in the following areas:
Get more smart money moves – straight to your inbox
Sign up and we'll send you Nerdy articles about the money topics that matter most to you along with other ways to help you get more from your money.