How to Use Medicare.gov
Determine your eligibility, make a MyMedicare.gov account, sign up for Medicare Advantage or drug plans and more.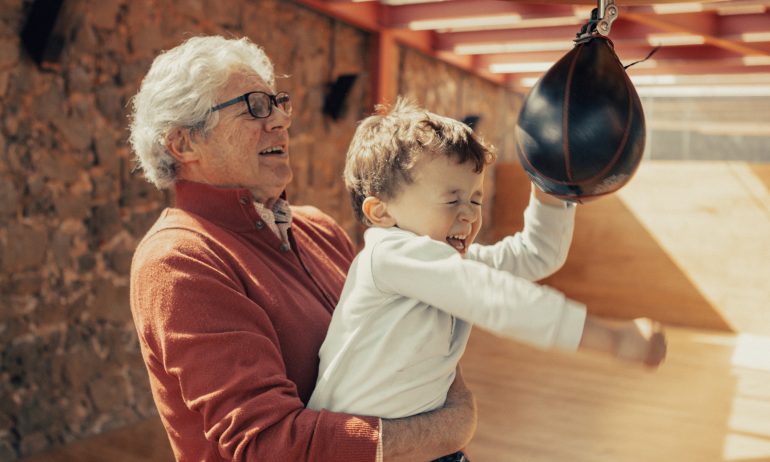 Many or all of the products featured here are from our partners who compensate us. This may influence which products we write about and where and how the product appears on a page. However, this does not influence our evaluations. Our opinions are our own. Here is a list of our partners and here's how we make money.
Medicare.gov is the official website for Medicare, the U.S. government health care program for seniors and those with certain disabilities. The site is especially helpful for comparing various plans, finding providers, getting claims paperwork and learning about costs and policies. Here's how you can use it.
Nerdy tip:
If you want to enroll in Original Medicare, which includes
Part A
(hospital insurance) and
Part B
(doctor's appointments and preventive care), you can't do it directly through Medicare.gov — you have to
go through Social Security
.
Determine your Medicare eligibility
If you're just getting started with Medicare, checking out Medicare.gov's eligibility calculator is a good first step. There, you can figure out whether you qualify for Medicare and when you can sign up. If your initial enrollment period — the period that starts before your 65th birthday — has already elapsed, you can also get information about the next general enrollment period.
The site's premium calculator is another tool worth checking out. You can use this to calculate the premiums you'd pay on Part B, since those can vary based on income and penalties applied for late enrollment. The results will also tell you if you're eligible for premium-free Part A — as it the case for most people — or if you need to purchase it.
Make a MyMedicare.gov account
You're not required to make an online profile through Medicare.gov to use Medicare services, but doing so can be helpful. A MyMedicare.gov account allows you to make a list of your favorite health care providers, view claims and deductible statuses and print official copies of your Medicare card if it gets lost, among other things.
To make an account, you'll need to click the "Log In/Create Account" button on the homepage, and provide the following information:
Medicare number (this is the number on your red, white and blue government-issued Medicare card).

Part A coverage start date (or Part B start date, if you don't have Part A).
Read more about the different parts of Medicare and what they cover.
Sign up for Medicare Advantage or drug plans
You can also compare and sign up for Medicare Advantage plans and Part D plans (which cover prescription drugs) on Medicare.gov. The site's tool for this includes Medicare ratings for each plan based on quality, and information about costs, deductibles and limits.
Not all types of plans are listed, though. While you can view price ranges for Medigap plans — which provide supplemental coverage to Original Medicare — on the site, you can't enroll through Medicare.gov for those. You'll have to contact those insurers directly.
Inpatient rehabilitation facilities.

Long-term care hospitals.
For those with Original Medicare or Original Medicare with Medigap, this is a handy way to find care near you or size up your options. If you have Medicare Advantage, turn to your insurer for information about providers before booking any appointments; with these plans, you generally need to get care within a certain network.
Medicare Advantage providers
Get more information below about some of the major Medicare Advantage providers. These insurers offer plans in most states. The plans you can choose from will depend on your ZIP code and county.
Get paperwork for claims or appeals
You generally won't have to file claims to get expenses covered with Original Medicare — providers are required to do that. And if you have a Medicare Advantage plan, there's no need to file claims; Medicare pays those private insurers directly.
But in some cases, providers might not file claims until very late. And if they file more than 12 months after services were provided, Medicare can't pay. (You can check the status of claims by logging onto your MyMedicare.gov account.) You might want to file a claim if this deadline is approaching — for example, if it's 11 months after you received services and a claim has yet to be filed. While you can't actually file the claim online, you can find the forms you need to print out on Medicare.gov.
The website also provides paperwork and instructions for filing appeals, which you can file when Medicare or your plan denies coverage for a certain service, item or drug and you disagree with the decision. The process for this varies based on what kind of coverage you have. If the appeal is successful, the decision will be overturned.
Medicare covers a lot of things — but not everything. Find out where Medicare stands in the following areas:
Get more smart money moves – straight to your inbox
Sign up and we'll send you Nerdy articles about the money topics that matter most to you along with other ways to help you get more from your money.