Medicare Open Enrollment 2021
Signing up for Medicare at the right time is important. Here's what you need to know.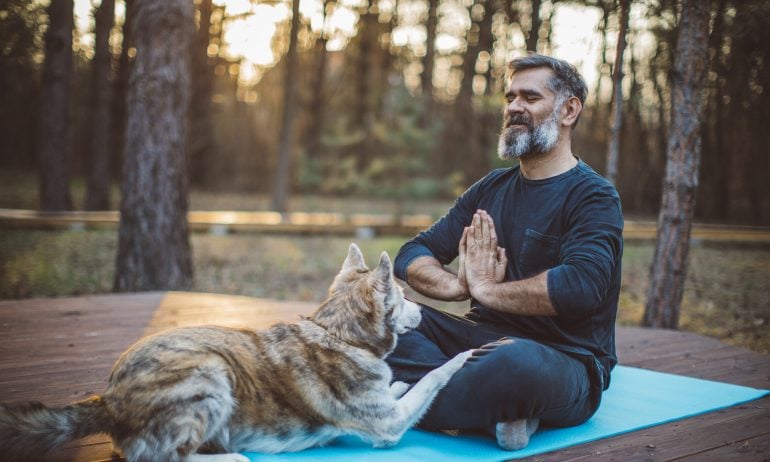 Many or all of the products featured here are from our partners who compensate us. This may influence which products we write about and where and how the product appears on a page. However, this does not influence our evaluations. Our opinions are our own. Here is a list of our partners and here's how we make money.
Signing up on time for all the different parts of Medicare is key to getting the most out of this government-sponsored health coverage. Hitting your deadlines can help you avoid paying higher premiums caused by late penalties.


Compare Medicare options with eHealth
Find Medicare Advantage and Medicare Supplement Insurance plans in your area.
on eHealth's non-government site.
To better understand when to enroll in Medicare, let's first take a quick look at the various types of Medicare coverage available.
Medicare Advantage (also known as Medicare Part C) plans are sold by private insurers as an alternative to Original Medicare. Medicare Advantage plans may offer additional benefits, including dental and vision coverage. And, Medicare Advantage policies may incorporate Part D prescription drug coverage into the plan.
Medicare Part D prescription drug coverage is also administered by private insurers. Part D is an optional program that helps cover the cost of prescription drugs.
Medicare Supplement Insurance (also known as Medigap) plans help pay for out-of-pocket health care costs you incur with Original Medicare parts A and B.
Use the information below to make sense of the main Medicare enrollment periods.
Note:  If you're already receiving Social Security or Railroad Retirement Board benefits, you'll automatically start receiving Original Medicare (parts A and B) the month you turn 65.
Initial enrollment period
The initial enrollment period is a seven-month stretch that includes the month you turn 65 as well as the three full months before and after your birthday month. During this time you can sign up for Original Medicare (parts A and B) or a Medicare Advantage plan and a Medicare Part D prescription drug plan. If you turn 65 in July, for example, you'll have from April 1 to Oct. 31 to enroll.
It's extremely important to sign up for Medicare Part B and Medicare Part D on time. If you don't you'll face what can be expensive penalties. There are exceptions if you have employer-sponsored health insurance and qualified prescription drug coverage.
If you choose a Medicare Advantage plan, your Medicare Part A and Part B coverage will be included. You will not incur Part B penalties if you sign up for Medicare Advantage during your initial enrollment period. (See below for extended dates for switching Medicare Advantage plans.) If your Medicare Advantage plan includes Part D prescription drug coverage, you will not need to sign up separately for a Part D plan and you will not face penalties if you sign up during your initial enrollment period.
General enrollment period
The general enrollment period is the time you can sign up for Medicare Part B or a Medicare Advantage plan if you missed your initial enrollment period deadline. This is different from the annual open enrollment period.
The general enrollment period runs from Jan. 1 through March 31 every year. Coverage does not start until July 1 of the year you enroll. If you didn't sign up when you were first eligible, and you aren't eligible for a special enrollment period, you must wait until the general enrollment period to sign up. Any penalties will apply. And you will pay for any health costs you incur during the time you were uninsured before the general enrollment period begins.
Fall open enrollment period
People already enrolled in Medicare can make changes to their coverage each year during the annual open enrollment period from Oct. 15 to Dec. 7. It's always a good idea to compare coverage and assess your health and prescription drug needs during this time "to make sure you have the Medicare coverage that's best for you and your budget," advises David Lipschutz, associate director of the Center for Medicare Advocacy.
Keep in mind that if you return to Original Medicare during this period and you want Medicare Insurance (Medigap), you may pay more for a supplement policy than you expected.
Medicare Advantage open enrollment period
If you enrolled in a Medicare Advantage plan during your initial enrollment period or the annual Medicare open enrollment period, you can change to another Medicare Advantage plan (with or without drug coverage) or go back to Original Medicare (with or without a drug plan) during the three-month Medicare Advantage open enrollment period starting Jan. 1 and ending March 31. This can be important for people who find their medicines are not covered on their Medicare Advantage or Medicare Part D formularies, patients who discover their doctors are not in their Medicare Advantage networks or people who find a less expensive alternative after signing up.
If you decide to switch plans for these or any other reasons, be aware that you may only change plans once during the special enrollment period. This is different from the end-of-the-year open enrollment period when you may move back and forth between plans as much as you like.
Medicare Supplement Insurance open enrollment period
This is the six-month period that starts the first day of the month you're 65 years old and enroll in Medicare Part B. During that time you can buy any Medigap policy sold in your state regardless of your health status. During this six-month Medigap enrollment period, insurers must charge people with preexisting conditions the same price as they charge people in good health.
If you apply for Medigap coverage after your open enrollment period, in all but four states, insurers are allowed to use medical underwriting to deny or charge more for coverage. This means you may pay more or be denied coverage if you have preexisting medical conditions such as diabetes or heart disease or you are facing an upcoming surgery.
Special circumstances and special enrollment period
You may make changes to your Medicare Advantage and Medicare Part D prescription drug coverage without waiting for the open enrollment period if certain life changes happen. For instance, you may move out of your plan area or move into an area with more plan choices. Or your insurer may discontinue Medicare coverage. Also addressed: If your coverage under a previous employer is ending.
Time windows and requirements will vary by circumstance. For a full list of special circumstances, check this page of Medicare.gov.
Get more smart money moves – straight to your inbox
Sign up and we'll send you Nerdy articles about the money topics that matter most to you along with other ways to help you get more from your money.