Medicare Plans, Open Enrollment and Costs Guide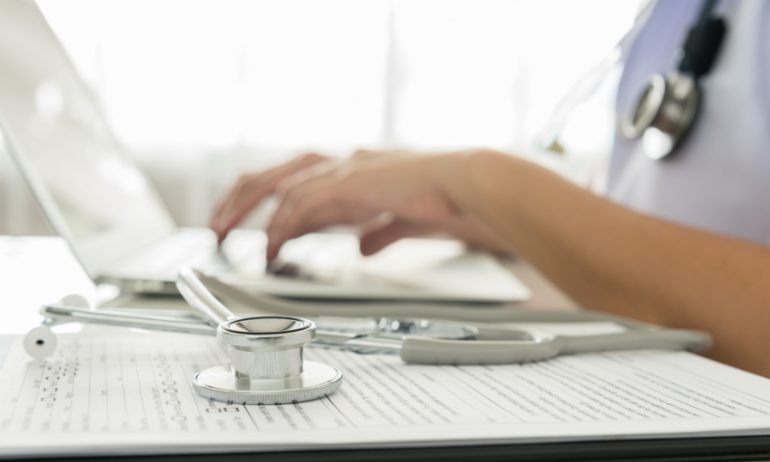 Many or all of the products featured here are from our partners who compensate us. This influences which products we write about and where and how the product appears on a page. However, this does not influence our evaluations. Our opinions are our own. Here is a list of our partners and here's how we make money.
If you've ever tried to put together a jigsaw puzzle without a complete picture to reference, you have some idea of what it's like choosing the Medicare plans you need.
You've probably heard about the various Medicare Parts by now: A, B, C, D, and so on. And if you're turning 65, you may feel unsure of how they work together. Some plans are provided by the government and some aren't. Often they work in place of each other rather than together, so you can't sign up for Parts A through N to get the best coverage.
This is one puzzle where getting the pieces right can greatly improve your financial future. Here's how to get started.
Here's an overview of the main Medicare plans available:
Medicare Parts A and B are the only types of Medicare offered by the federal government, sometimes referenced together as "Original Medicare." Medicare Part A is hospital insurance and Part B covers outpatient care. Together, A and B pay for most of the medical services seniors need.

Part C plans are usually called Medicare Advantage and are intended to replace Original Medicare and other plans known as Medigap plans. Some Medicare Advantage plans also pay for dental and vision services.

Part D plans cover prescriptions only.

Parts F, G, K, L, M and N are private health plans that supplement Medicare coverage and are often referred to as Medigap plans.
Medicare Part A and Medicare Advantage plans count as minimal health coverage under the Affordable Care Act. So, if you have at least Part A or Medicare Advantage, you won't have to pay the Obamacare tax penalty for not having health insurance.
Medicare plans at a glance
| | | Satisfies the ACA individual mandate? |
| --- | --- | --- |
| | | |
| | Nonhospital medical services, such as tests or doctor visits | |
| Medicare Advantage, Part C | At minimum, covers what Parts A and B cover, though many plans offer more | |
| | | |
| Medigap supplemental plans, Parts F, G, K, L, M, N | Selected costs and services not covered in Parts A, B or D | |
Medicare open enrollment and eligibility
Many think of Medicare as the government health program for people over 65. While that's true, those ages 18 to 64 with certain conditions can qualify as well. When you can get Medicare benefits for the first time depends on which of the following applies to you.
You're turning 65. You're eligible to receive Medicare benefits on the first day of the month of your 65th birthday, and you can enroll up to three months before and three months after that month, for a total of seven months.

You have a qualifying disability. To receive Medicare benefits for a disability, you must first qualify for Social Security for the condition. Once you apply for and receive Social Security, there's a two-year waiting period before you can receive Medicare, and at that time you'd be automatically enrolled in Parts A and B. You can enroll in Part D or switch to Medicare Advantage instead of Original Medicare starting three months before and ending three months after your 25th month of Social Security benefits.

You have end-stage renal disease. If you qualify for Medicare based on this kidney disorder, also known as ESRD, your enrollment period will depend on many different factors. If you've been recently diagnosed with ESRD, you can apply for Medicare right away to get help paying for dialysis. Here's more information about coverage for ESRD from the Centers for Medicare & Medicaid Services.
Once you get Medicare benefits, you might find that your plan doesn't quite fit your needs. If that's the case, you can change your plan during these periods:
Oct. 15-Dec. 7, open enrollment: You can switch from a Medicare Advantage plan to Original Medicare or vice versa during Medicare open enrollment. You may also change from one Medigap or Part D plan to another during Medicare open enrollment.

Jan. 1-Feb. 14, Medicare Advantage disenrollment: If you only want to switch from Medicare Advantage to Original Medicare, you can do that during this special disenrollment period.

Jan. 1-March 31, Part B general enrollment: If you have Medicare Part A and wish to enroll in Part B, you can do so during this time.
Starting and stopping Medicare
You may not have to apply for Original Medicare at all. You should be contacted by Medicare with enrollment instructions around the time you turn 65 or otherwise become eligible, along with a Medicare card.
"If you're not contacted by Medicare, you'd better call and find out what's going on — there's a glitch in the system or your name is not on the list for some reason," says Adria Goldman Gross, medical billing advocate and author of "Solved! Curing Your Medical Insurance Problems." Call 800-MEDICARE if you haven't been notified about your benefits by your 65th birthday.
To encourage seniors to enroll as soon as possible, Medicare charges a small late penalty for every month past age 65 that they do not have Parts A, B and D. As soon as you're eligible for Medicare, you should sign up for those parts at minimum, or a Medicare Advantage plan, to avoid such a charge.
How much you pay for Medicare will depend on whether you opt for Original Medicare or an Advantage plan and how much coverage you want. Medigap plans, in particular, vary widely in price.
However, we can give you some ballpark figures for what Parts A, B and D cost:
Part A. If you or your spouse worked long enough, about 10 years in most cases, your payroll taxes paid for your Part A coverage in full and you don't have to pay premiums. If that's not the case, you'll have to pay a premium of no more than $411 per month.

Part B. Most people pay premiums for their Part B coverage; if you receive Social Security benefits, your Part B premiums will be automatically deducted from that income. Part B monthly premiums in 2016 are $121.80 for most beneficiaries, but can be up to $389.80, depending on your 2014 income. Here's more on Part B costs from Medicare.gov.

Part D. Normally, Part D premiums cost $10 to $100, according to legal website Nolo, but if your income is above a certain level, your plan may cost more.
In general, Parts A, B, and D combined cost a little more for most consumers than Medicare Advantage plans offering similar coverage, Gross says.
Because they are private insurance plans, Part C plans can have narrow networks your doctor may not participate in, whereas most doctors take Medicare.
Other downsides to Medicare Advantage are that out-of-pocket costs are usually higher, "and there are just a ton more hoops to jump through," like obtaining referrals to see specialists or prior authorizations for exams, Gross says. "If you go to the doctor a lot, it's probably not worth it," she adds.
Medicare and other insurance
The most common health insurance combination is Medicare alongside employer-sponsored health insurance. If you had a workplace health plan before you became eligible for Medicare, you may not have to do anything and can keep that plan as is.
If that's the case, your employer plan will likely continue to pay for your medical insurance as it always has, and Medicare will pick up an additional portion of medical costs, reducing your overall out-of-pocket payments. This may not be true if you work for a small business, and some employers offer a Medicare Advantage plan. Check with your health plan's administrator, usually the human resources department, to learn about your over-65 health benefits.
If you bought a health plan on the Affordable Care Act marketplace before you became eligible for Medicare, any tax credits to reduce your premiums will end, and you'll have to pay full price for the plan each month. For most people in this scenario, the best financial decision is to discontinue a marketplace plan when you become eligible for Medicare and opt for Medicare instead.
If you want to ditch Medicare altogether, you may be able to shop on the marketplace for a plan if both of the following apply to you:
You are one of the few who has to pay a premium for Part A.

You are not collecting Social Security benefits.
If you want to opt for private insurance instead of Medicare, you won't be able to get tax credits to lower your premiums.
If you do get Part A for free and still want a private plan from the marketplace, you will forfeit both your Original Medicare coverage and any Social Security benefits you receive, and pay back any of those benefits you've already collected.
Get more smart money moves – straight to your inbox
Sign up and we'll send you Nerdy articles about the money topics that matter most to you along with other ways to help you get more from your money.