Permanent Life Insurance: Definition, Types and Cost
Permanent life insurance lasts your entire life and builds cash value, but it's more expensive than term life.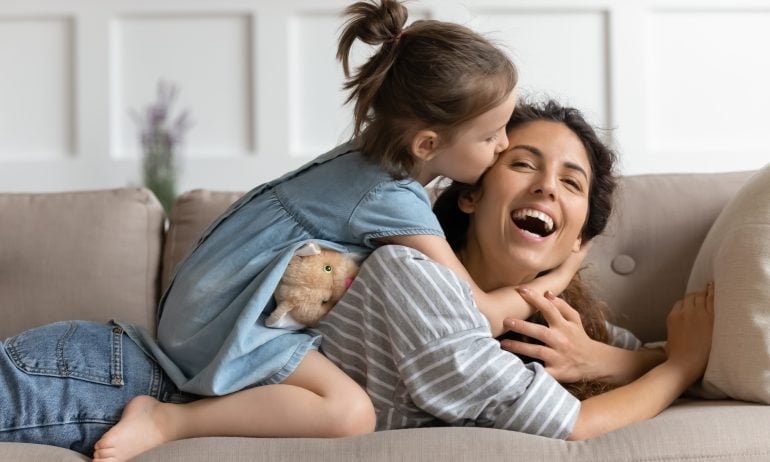 Many or all of the products featured here are from our partners who compensate us. This may influence which products we write about and where and how the product appears on a page. However, this does not influence our evaluations. Our opinions are our own. Here is a list of our partners and here's how we make money.
When shopping for life insurance, you have a choice between two main types: term and permanent. Although term policies are sufficient for most people, the lifelong coverage and investment solutions of permanent life insurance may be worth considering.
What is permanent life insurance?
Permanent life insurance covers you for the rest of your life and pays out regardless of when you die, as long as you've paid your premiums. These types of policies also include a savings account — called a "cash value component" — that you can withdraw from or borrow against while you're still alive. Depending on the policy, you may be able to adjust your premium payments and coverage amount to fit your needs.
Types of permanent life insurance
If you're shopping for life insurance and decide to buy a permanent life policy, there are many types to choose from. Your decision will depend on how much risk you're comfortable with and how much payment flexibility you want.
Whole life insurance policies have fixed premiums and a cash value component that (slowly) accumulates. You can take a loan out against the cash value, and if you don't pay it back, the amount will be deducted from the death benefit.
Insurers often offer a variety of ways to pay the premiums, such as paying them up to age 100, paying for a fixed number of years (such as 10, 15 or 20 years, while maintaining coverage after payments stop) and single-payment policies. When you die, your beneficiaries typically receive the face value of the policy, not the face value plus cash value.
The main draw of universal life insurance is that it allows you to adjust your premiums and death benefit, giving you flexibility as your financial circumstances change. You can also combine the cash value with the death benefit to increase the payout to your beneficiaries. These types of universal life policies are more expensive than ones that don't include the cash value with the death benefit. Indexed universal life insurance is a specific type of universal life insurance that's tied to a stock index, like the S&P 500 or the Dow Jones Industrial Average.
Variable life insurance offers policyholders the opportunity to put their cash value in an investment account managed by the insurance company. Once in the account, earnings can be used toward your premiums — which are fixed — or added to the death benefit. On the downside, if your investments do badly, you won't have that money to put toward premiums, and the death benefit may decrease. However, companies typically have a guaranteed minimum death benefit to ensure some money passes to your heirs.
Variable universal life insurance
What do you get when you mash together variable life and universal life? You get variable universal life (VUL), a type of life insurance with a lot of moving parts. The policy's underlying cash value is subject to the ups and downs of the investments you choose. You can adjust your premium payments at any time, as long as you're within the policy's minimum and maximum limits. However, this increased flexibility comes with risks. If your investment choices don't pan out the way you'd hoped, you could end up owing money or even losing the coverage altogether.
There are more specific types of permanent life, such as survivorship policies, which are a form of family life insurance. These policies insure two lives at once — typically spouses — and pay out when the second person dies.
If you're looking at permanent life insurance for retirement goals, discuss it along with other options — like 401(k)s and annuities — with a financial advisor before making a decision.
Permanent life insurance cost
The cost of permanent life insurance can vary significantly among policy types. Here are sample rates for whole life and universal life policies, compared to term life. As you can see, permanent life insurance premiums are often significantly higher. That's because a portion of your premium goes toward the policy's cash value — you're essentially paying for lifelong coverage and an investment account.
Average annual rates for women
Source: Quotacy. Lowest three rates for each age and policy type averaged. Based on $500,000 of coverage for applicants in excellent health.
Average annual rates for men
Source: Quotacy. Lowest three rates for each age and policy type averaged. Based on $500,000 of coverage for applicants in excellent health.
The cost of variable life insurance is specific to each applicant, meaning rates are not publicly available. This is because variable life insurance policies are tied to the stock market and must follow strict compliance guidelines.
Is permanent life insurance right for you?
Longevity, cost and flexibility are just a few of the factors to consider when shopping for permanent life insurance. Permanent life products are typically a good fit for people who:
Need coverage no matter when they die.

Want to use life insurance as a way to leave money for their heirs.

Want to take advantage of the policy's cash value investment component.
Permanent life insurance is typically more expensive than term life insurance due to the lifelong coverage and investment opportunities. For example, a 30-year-old woman could expect to pay almost 16 times more for whole life insurance than term life, according to data from Quotacy. And remember, certain policies require detailed investment attention, something you may not have the time or inclination to give.
Get more smart money moves – straight to your inbox
Sign up and we'll send you Nerdy articles about the money topics that matter most to you along with other ways to help you get more from your money.