A Day in the Life: Financial Advisor
A financial advisor's job is to help clients make the most of their money. Here's a typical day.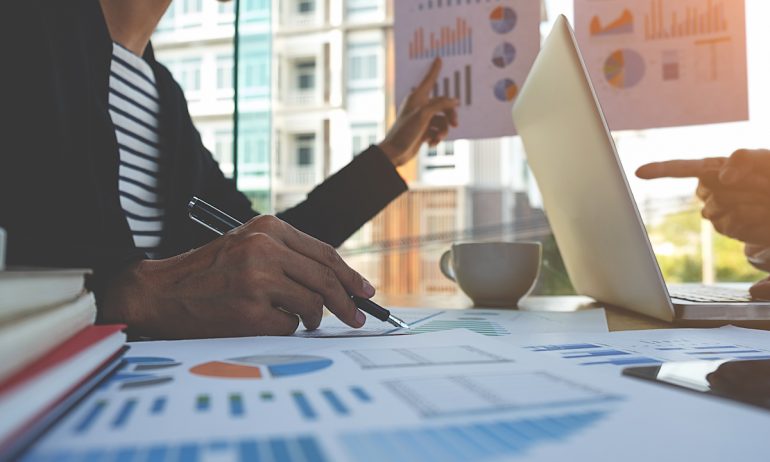 Many or all of the products featured here are from our partners who compensate us. This may influence which products we write about and where and how the product appears on a page. However, this does not influence our evaluations. Our opinions are our own. Here is a list of our partners and here's how we make money.
---
The investing information provided on this page is for educational purposes only. NerdWallet does not offer advisory or brokerage services, nor does it recommend or advise investors to buy or sell particular stocks or securities.
Jordan Sowhangar found her career calling in high school — and she jokingly says her father receives the credit or the blame. While she originally thought she'd follow in his footsteps and become an accountant, Sowhangar ultimately decided financial advising was a better fit. And she hasn't looked back.
"It was really important to me to have a career that made a difference in some way," says Sowhangar, 28, a certified financial planner and wealth advisor at Souderton, Pennsylvania-based Univest Investments. "I wanted to work with people and be on the front lines with customers."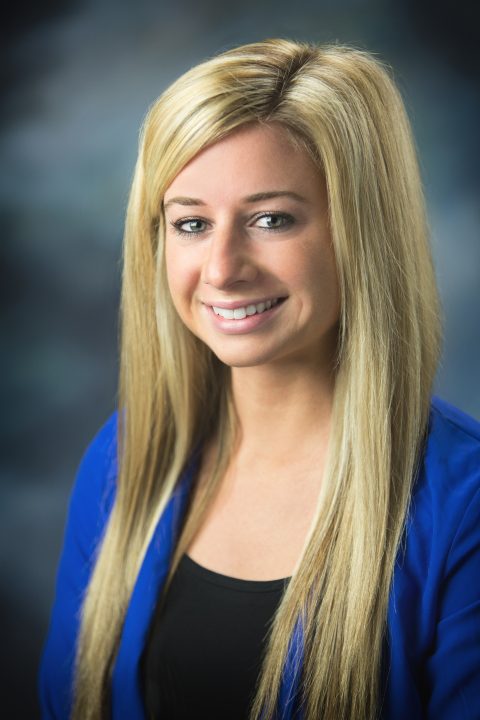 Sowhangar is one of more than 80,000 U.S. certified financial planners — but still she stands out. Men represent nearly 77% of certificants, and nearly half of all planners are older than 50, according to statistics from the CFP Board.
While shadowing financial advisors in college and early in her career, Sowhangar experienced this stereotype firsthand. But she saw opportunity to break the mold by bringing a fresh perspective and the energy and enthusiasm to help people make sense of complex topics, she says.
Of course, some new clients have been in for a surprise — because of both Sowhangar's age and gender-ambiguous first name. But she's found a way to spin what some might perceive to be negatives into positives. Her relative youth means she'll be able to work with clients through retirement, and several clients have told her how much they appreciate her enthusiasm, she says. "If I'm excited, they're excited about their finances, too."
Sowhangar began working at Univest, a financial services company, in 2011 as a sales and service representative focusing on mortgages. But she already was making moves to become a wealth advisor, a role that falls under the broader umbrella term of financial advisor and is focused on taking a holistic view of clients' finances.
"

It was really important to me to have a career that made a difference in some way.

"
Jordan Sowhangar

,

wealth advisor
While waiting for "the right time to strike," Sowhangar told her then-boss about her goals and began ticking off items on her to-do list. And those were some not-so-minor tasks, like getting licenses from the Financial Industry Regulatory Authority and the Pennsylvania Insurance Department — and most recently passing the CFP exam.
Come December, Sowhangar will celebrate four years as a wealth advisor. While she loves the flexibility her role affords, it also means workdays often aren't confined to the standard working hours — or an office. A typical day involves attending several client meetings (or follow-ups) and some mix of networking events, meetings with related industry counterparts (like accountants) and client-appreciation events, as well as fielding media requests and building her client roster (primarily via referrals).
In a relationship-based business, Sowhangar makes time to learn about her clients and share tidbits about her life, like recent vacations with her husband (her favorites are trips to the beach). But the hardest meetings — like helping a client sort through finances following the death of a loved one — are the most memorable.
"Sometimes we're complete strangers at the beginning," Sowhangar says, adding that she "can't even count anymore" how many times such meetings ended with a hug or heartfelt thank you. "The person may have come in here a wreck, but they've left with peace of mind."
Whether you're learning how to start investing, contemplating a career in this industry or just curious about the folks who manage your money, seeing how other people spend their days can be eye-opening. Here's how Sowhangar spent a recent Tuesday in May, in her words:
6 a.m. Alarm goes off. Wake-up routine.
7 a.m. Read market headlines, review what my first location will be for the day as I cover seven of our retail branches.
7:45 a.m. Travel to first location and get set up.
8:15 a.m. Check voicemails, emails and follow up with anything time-sensitive.
8:45 a.m. Call into weekly wealth management update call. This call is conducted every Tuesday morning by members of our investment team committee/chief investment officer. The goal is to review market performance from the previous week and discuss any major headlines and/or changes to our portfolios.
9 a.m. Prepare for 10 a.m. meeting. This includes preparing any market performance data, paperwork, reports, et cetera. This particular meeting involved preparing paperwork for a transfer of common stock holdings from one individual's name to another after the spouse passed away.
10 a.m. Meeting with existing client. Had to go through several different documents to achieve the transfer of stock holdings/certificates into the client's name as there can be several requirements depending on the company. This is a prime example of how client servicing is a huge part of our role as financial advisors. The widow was completely overwhelmed with the documents and was extremely grateful for the help we provided.
11:30 a.m. Check voicemails and emails, make calls, send emails on to-do list (which I create every week in order of importance), follow up on general service requests, call clients to schedule review meetings. As is usually the case on most days, lunch is eaten at my desk while completing these service items.
1:30 p.m. Prepare and send over thoughts to public relations firm for media interview regarding "Tips for Cohabitating Millennials." This is a part of my day every so often, as opportunities arise.
2 p.m. Travel to next location and set up for 3 p.m. meeting with a new prospect.
"

The [client] may have come in here a wreck, but they've left with peace of mind.

"
Jordan Sowhangar

,

wealth advisor
3 p.m. Conduct meeting with new prospect. Customer's husband recently passed away and he had handled all of their finances. Widow was concerned about existing financial advisor that the husband worked with for years, as she felt she was not getting much attention or help from her. As a second set of eyes, I reviewed statements she brought in and talked with her about her financial situation/picture. We even made a call together to a third company she realized her husband had stock in as well — they were able to provide clarity on where the stock is located, how much, et cetera — which brought her some peace of mind.
This situation is a great example of how important it is to listen to the needs of the person in front of you versus focusing on making a "sale" of some sort. Our business is so much more than "selling" an investment product or solution.
4 p.m. Check voicemails and emails. This happens throughout the day, all day. It is surprising how many calls and emails can come in while you are simply in an hourlong client appointment. It is also very important to me to answer all voicemails and emails in the same day they were received, if possible. Excellent service is important to me, and important to my clients.
4:30 p.m. Take any necessary paperwork to Univest Investments headquarters where it will be processed.
Photo of Jordan Sowhangar courtesy of Jordan Sowhangar.