Crypto Regulation: What's New and What Investors Need to Know
Crypto is regulated by many government bodies but lacks one unifying framework. This regulatory wiggle room enables crypto businesses to experiment and grow quickly — but it also means that risky practices leaving consumers exposed can go unchecked.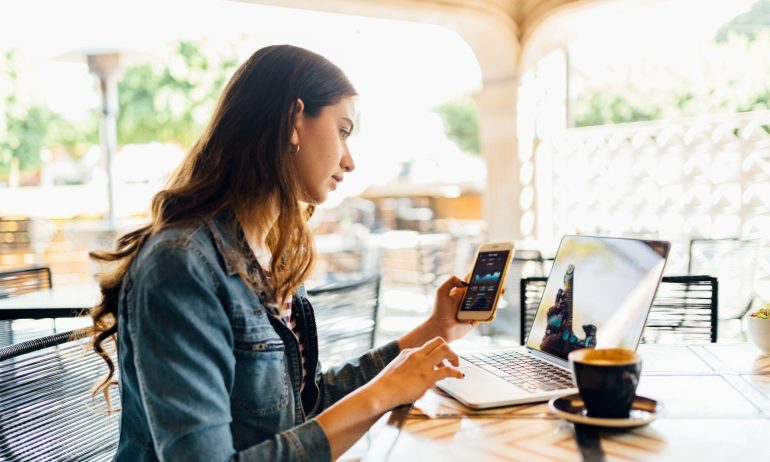 Many or all of the products featured here are from our partners who compensate us. This influences which products we write about and where and how the product appears on a page. However, this does not influence our evaluations. Our opinions are our own. Here is a list of our partners and here's how we make money.
---
The investing information provided on this page is for educational purposes only. NerdWallet does not offer advisory or brokerage services, nor does it recommend or advise investors to buy or sell particular stocks, securities or other investments.
Lawmakers and regulators name the issues they plan to focus on. In the days following FTX's crash, prominent D.C. figures made public statements about what they plan to work on in the months ahead.
Sen. Sherrod Brown (D-Ohio) is the Chair of the Senate Banking, Housing, and Urban Affairs Committee. In an open letter to U.S. Treasury Secretary Janet Yellen, he wrote "FTX's business model combined three of the most common hazards in financial markets — leverage, illiquid holdings and extreme concentration." He called for legislation that would give regulators and consumers more visibility into the activities of crypto firms.

Sen. Pat Toomey (R-Pa.), who is retiring in January, is Sen. Brown's Republican counterpart on the Senate's committee on banking. In an interview on Bloomberg, he criticized Congress for failing to create "guardrails" for the crypto industry.

Kristin N. Johnson is a Commissioner with the Commodity Trading Futures Commission, which oversees some crypto activities. In a statement released on Dec. 1, she said the CFTC should explore expanding rules that require customer assets to be segregated in some situations to apply elsewhere, hinting at the crypto industry. She added that it would take Congress to limit schemes that take advantage of gaps in regulation.
» Will FTX's fall affect your crypto?
Crypto is regulated to some degree
Cryptocurrency was created largely to exist outside institutional intermediaries. Bitcoin's founding document states, "What is needed is an electronic payment system based on cryptographic proof instead of trust, allowing any two willing parties to transact directly with each other without the need for a trusted third party." So it might come as a surprise that the government is as involved at all.
However, many people interact with cryptocurrency through institutions, not peer to peer. Crypto-specific exchanges that provide custodial services or crypto payment services are the types of centralized institutions Bitcoin was designed to circumvent, but consumers have gravitated toward this convenient on-ramp to crypto ownership. Traditional financial companies are increasingly moving into crypto, too. That intersection of cryptocurrency and financial services companies is where much of the regulatory attention is focused.
The appropriate role of government is an ongoing philosophical debate within the cryptocurrency community. For an investor, however, the question is what to do because crypto is regulated to some degree.
The IRS makes it clear that crypto is taxed. After you fill in your name and basic information at the top of your tax return, one of the first questions to answer is: "At any time during [the tax year], did you receive, sell, exchange, or otherwise dispose of any financial interest in any virtual currency?"
If you sell crypto for a profit, even if you exchange it for another cryptocurrency instead of cash, you'll pay capital gains taxes. If you earn crypto for a job or service, which could include staking, you'll pay income tax on it.
For some, this won't be any more challenging than adding stock trades from a traditional brokerage. But crypto brings unusual scenarios:
Hard forks — major software updates on blockchains that make old transactions incompatible with transactions that occur after the update — trigger tax events, which can be unexpected.

If you use crypto to pay for something, you are required to pay capital gains tax on the crypto you send to the merchant, which can be unintuitive. A bill introduced in 2022 proposed to exclude the first $200 of would-be capital gains that stem from transactions like this, while another bill would exclude capital gains on transactions in which the capital gain was under $50. However, neither bill has become law.
The SEC has rejected applications for Bitcoin ETFs
For years, companies have been attempting to offer true Bitcoin ETFs — exchange-traded funds that hold Bitcoin (or altcoins). Assets in an exchange-traded fund are owned by the fund provider. The provider then sells shares of the fund to investors, who can trade the shares like stock. Bitcoin ETFs, which are available in some countries, could allow individual investors to bypass setting up an account with a crypto exchange to effectively have the same investment.
If this option were available, demand for the underlying cryptocurrencies could increase as new investors added them to their accounts. To date, however, the SEC has rejected all applications for this type of investment. There are some workarounds — like crypto ETFs that seek to mimic the price pattern of a cryptocurrency using futures contracts — but none quite meets the definition of an ETF that holds crypto.
Other areas in which crypto could expand are retirement accounts, where $33.7 trillion was socked away as of September, according to the Investment Company Institute, an association representing regulated investment funds. Investors can add crypto to a Roth IRA account opened at a small number of providers that offer this service. In addition, Bitcoin is becoming an option for a limited set of 401(k) owners. But overall, access is still limited.
Advertisement
Fees 

0% - 3.99%

varies by type of transaction; other fees may apply

Promotion 

Get $200 in crypto

when you sign up. Terms Apply.

Promotion 

None

no promotion available at this time

Promotion 

None

no promotion available at this time
There are gaps in crypto regulation
The traditional financial system is no stranger to being regulated by a long list of agencies. But cryptocurrency presents a novel challenge.
"They are trying to fit a square peg into a round hole," says Jimmie Lenz, the director of the Master of Engineering in Fintech program at Duke University and head of the Digital Asset Research and Engineering Collaborative. "Crypto is a very unique asset class. Not only is it a unique asset class, it's traded in a very unique way."
The Financial Stability Oversight Council named its top three gaps between current regulations and cryptocurrency in a 2022 report:
No rules for spot markets. In the traditional financial system, spot markets — where payment and asset ownership change hands immediately — operate under regulations that promote "orderly and transparent trading" and "prevent conflicts of interest and market manipulation." Crypto exchanges exist outside that government-refereed playing field.

Regulatory arbitrage. Because cryptocurrency isn't regulated in a comprehensive way, individuals who find multiple rules for the same type of activity could potentially game the system. For example, a crypto company could place subsidiaries in multiple jurisdictions in such a way that prevents a comprehensive understanding of its overall risk level. Meanwhile, traditional banks that offer similar services face a higher level of scrutiny.

Centralized services. When the average retail investor buys a stock or mutual fund, a well-defined process clicks into action. By design, multiple entities are involved with each transaction, which can take a day or two to complete. This process acts like a series of watertight compartments in a ship: If damage occurs in one spot, the process itself can limit damage elsewhere. In contrast, a crypto exchange can perform many of these otherwise distributed functions itself. While this can result in quicker settlement, it can also introduce elevated levels of risk.
Crypto lacks federal deposit insurance
Financial regulations can provide stability to the system, and many have become so commonplace that it's hard to conceive of a world without them.
There is no equivalency in the cryptocurrency space. Crypto firm Celsius declared bankruptcy in 2022 and froze billions in customer assets. Months later, customers are still trying to access whatever might remain. Some companies might carry private insurance to protect against extreme situations, but it might cover only a portion of the funds it houses for customers, and it doesn't have the catch-all nature of FDIC or SIPC insurance.
» Investing in crypto for the first time?
Neither the author nor editor held positions in the aforementioned investments at the time of publication.
Get more smart money moves – straight to your inbox
Sign up and we'll send you Nerdy articles about the money topics that matter most to you along with other ways to help you get more from your money.