How to Buy Bonds
Bonds are one of the two main ways to invest. But a bond is not risk-free, and determining how to buy bonds — and which ones — can be a complex decision.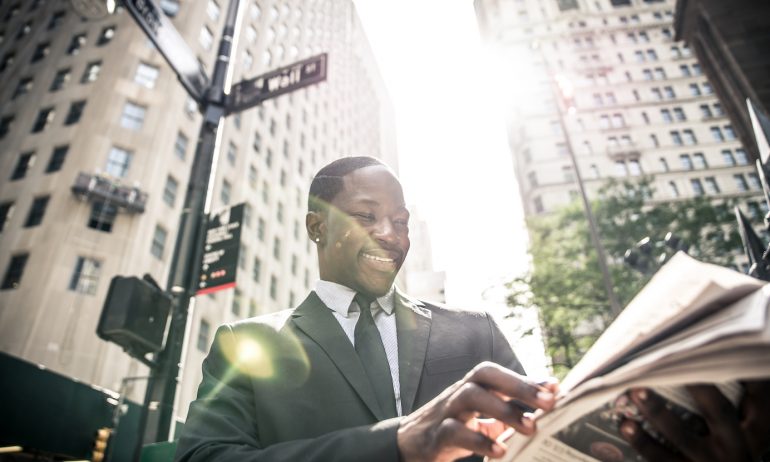 Many or all of the products featured here are from our partners who compensate us. This may influence which products we write about and where and how the product appears on a page. However, this does not influence our evaluations. Our opinions are our own. Here is a list of
our partners
and
here's how we make money
.
Bond investments are one way to invest in a company, by lending money rather than buying a stake (like stocks). Many financial planners advocate investing a portion of your portfolio in bonds because of their lower volatility and relative safety compared to stocks (read up on stocks vs. bonds to learn more about this). A quick way to get exposure is with bond funds, either mutual funds or exchange-traded funds. Here's what to consider when selecting bonds for your investment portfolio.
Buying bonds: where to begin
Buying bonds can prove a little trickier than buying stocks, because of the initial amount required to begin investing. The face value of most bonds is $1,000, though there's a way around that. You have a few options on where to buy them:
From a broker: You can buy bonds from an online broker. You'll be buying from other investors looking to sell. You may also be able to receive a discount off the bond's face value by buying a bond directly from the underwriting investment bank in an initial bond offering.

Through an exchange-traded fund: An ETF typically buys bonds from many different companies, and some funds are focused on short-, medium-, and long-term bonds, or provide exposure to certain industries or markets. A fund is a great option for individual investors because it provides immediate diversification and you don't have to buy in thousand-dollar increments. (Learn how to buy bond ETFs.)

Directly from the U.S. government: The federal government has set up a program on the Treasury Direct website so investors can buy government bonds directly without having to pay a fee to a broker or other middleman.
What to watch for when you buy bonds
Not all bond investments are created equal. Use this three-step process to evaluate whether various bonds fit your portfolio:
1. Can the borrower pay its bonds?
The answer to this question is paramount, because if a company can't pay its bonds — its promise to pay back money lent, with interest — there's no reason for the average investor to consider buying them. With some sleuthing, you can estimate whether the company is able to meet its debt obligations.
Bonds are rated by ratings agencies, with three big ones dominating the industry: Moody's, Standard & Poor's and Fitch. They estimate creditworthiness, assigning credit ratings to companies and governments and the bonds they issue. The higher the rating — AAA is the highest, and it goes down from there, like school grades — the greater the likelihood the company will honor its obligations and the lower the interest rates it will have to pay.
Corporate bonds. Beyond ratings, the quickest way to determine the safety of a company-issued bond is by looking at how much interest a company pays relative to its income. Like a homeowner paying off a mortgage every month, if the company doesn't have the income to support its payments, there will be trouble eventually.
Start with the company's most recent annual operating income and interest expense, which can be found on a company's income statement. This info is available for every U.S. publicly traded company in a 10-K filing, available on a company's website or in the EDGAR database on the U.S. Securities and Exchange Commission's website. Operating income differs from net income, because it factors out interest payments (which are tax-deductible) and taxes, and is the best measure of a company's ability to pay its debts.
On the 10-K, find the company's annual operating income and divide it by its interest expense. Here's how to interpret the result:
4 or higher: The company should have no problem meeting its obligations.

2.5 to 4: The company may be in fine shape, but at the lower end of the range, it needs a closer look.

1 to 2.5: The company may have some difficulty paying its debt if business worsens.

Below 1: The company looks like it will have problems paying its debts.
Calculate the results for several recent years. It's possible that one good or bad year can throw off results, and anyway, you'll want a broader picture of whether the company can meet its debts. Is the result trending negative or positive?
Government bonds. Evaluating government-issued bonds is a bit trickier because governments don't typically carry huge excess revenues that indicate stability. The good news? Government bonds generally are safer for investment, with those issued by the U.S. federal government deemed the world's safest and rated AAA. They're considered so safe that investors refer to the government's interest rate as the "risk-free rate."
Municipal bonds. Bonds issued by municipalities, though they've also been safe historically, are not quite so rock solid. You can investigate these bonds further on the Electronic Municipal Market Access (EMMA) site, which provides a bond's official prospectus, an issuer's audited financial statements and ongoing financial disclosures, including payment delinquencies and defaults. A government's credit rating is a good first guide to its creditworthiness, and you can follow up to see if there are any recent defaults or other financial issues that might cause a future default or delinquency.
2. Is now the right time to buy bonds?
Once a bond's interest rate is set and made available to investors, the bond trades in what's called the debt market. Then the moves of prevailing interest rates dictate how the bond's price fluctuates.
Bond prices tend to move countercyclically. As the economy heats up, interest rates rise, depressing bond prices. As the economy cools, interest rates fall, lifting bond prices. You might think that bonds are a great buy during boom times (when prices are lowest) and a sell when the economy starts to recover. But it's not that simple.
In addition to cyclical changes, interest rates may go through longer-term shifts. Since the early 1980s, U.S. interest rates have tended to fall even though they've continued to move up and down during economic cycles. Interest rates have seen lower cyclical highs and lows. But that trend might shift in the future.
Investors try to predict whether rates will go higher or lower. But waiting to buy bonds can amount to trying to time the market, which is a no-no for nonprofessional investors.
To manage this uncertainty, many bond investors "ladder" their bond exposure, much like savers do when they set up CDs at a bank. Investors buy numerous bonds that mature across a period of years. As bonds mature, the principal is reinvested and the ladder grows. Laddering effectively diversifies interest-rate risk, though it may come at the cost of lower yield.
3. Which bonds are right for my portfolio?
Bonds are issued by organizations including corporations, cities, and state and federal governments. The type of bonds that might be right for you depend on several factors, including your risk tolerance, income requirements and tax situation.
Here's a sampling of some major bond types, from least to most risky.
Federal government bonds. In the U.S., bonds issued by the federal government are considered among the safest, such that the interest rate is very low. The government also issues "zero coupon bonds" that are sold at a discount to their face value and then are redeemable at face value on maturity, but they don't pay any cash interest.

Municipal bonds, or munis. Issued by state and local governments, municipal bonds are among the lowest-yielding bonds on offer, but they help make up for that by being non-taxable. Indeed, the after-tax yield on a muni may end up being higher than on a higher-yielding bond, especially for investors in high-tax states.

Investment-grade corporate bonds. These bonds are issued by companies with good to excellent credit ratings, as determined by the ratings agencies. Because they're safer borrowers, they'll pay lower interest rates than poorly rated bonds but typically more than the U.S. government pays.

High-yield bonds. Formerly known as junk bonds, high-yield bonds offer a larger payout than typical investment-grade bonds, due to their perceived riskiness.
A good bond allocation might include each type, diversifying the portfolio by issuer and reducing principal risk. Investors can also stagger the maturities to reduce interest-rate risk.
Diversifying a bond portfolio can be difficult because bonds typically are sold in $1,000 increments, so it takes a lot of cash to build a diversified portfolio.
Instead, it's much easier to buy bond ETFs. These funds can provide diversified exposure to the bond types you want, and you can mix and match bond ETFs even if you can't invest a thousand dollars at a time. Finding a low-cost fund is particularly important because interest rates have been so low following the financial crisis.
Advertisement
$0 trade fees. $0 annual or inactivity fees.
$0 trade fees. $0 annual fees. $50 inactivity fee.
Promotion:
Up to $5,000 cash credit with a qualifying deposit.
INTERACTIVE BROKERS IBKR LITE
$0 trade fees. $0 annual or inactivity fees.
We want to hear from you and encourage a lively discussion among our users. Please help us keep our site clean and safe by following our
posting guidelines
, and avoid disclosing personal or sensitive information such as bank account or phone numbers. Any comments posted under NerdWallet's official account are not reviewed or endorsed by representatives of financial institutions affiliated with the reviewed products, unless explicitly stated otherwise.