Investing in Bonds: Build Your Allocation the Right Way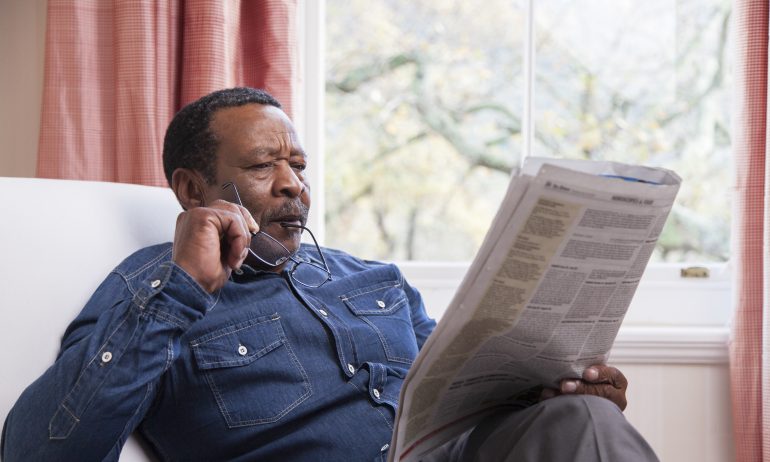 Many or all of the products featured here are from our partners who compensate us. This may influence which products we write about and where and how the product appears on a page. However, this does not influence our evaluations. Our opinions are our own. Here is a list of our partners and here's how we make money.
---
The investing information provided on this page is for educational purposes only. NerdWallet does not offer advisory or brokerage services, nor does it recommend or advise investors to buy or sell particular stocks or securities.
Bonds can form an important part of your investment portfolio, but too often financial advice consists of merely suggesting the percentage of your total assets that should be in bonds. But not all bonds are equal, and investors need some strategies for investing in bonds and building their bond allocation the right way.
A 30% allocation of what?
Adding bonds to your investment portfolio provides diversification, and diversification protects your nest egg from wild swings in any one asset. Bonds tend to move differently than stocks, helping to balance performance. For example, in a weak economy, bonds may go up in value while stocks decline.
You can diversify within these asset classes as well. It's fairly easy to do with stocks by buying index funds. But it might not be so simple for the bond allocation, especially if you're doing it yourself.
One typical standard for midlife savers is a 30% allocation in bonds, with that figure going up as they approach retirement. Bonds provide regular income to investors, and their prices generally don't fluctuate too much relative to more volatile stocks, ensuring more stable income and assets during retirement.
But what kinds of bonds should you buy? When filling out that part of your portfolio, you'll want to avoid a huge pitfall that could cost you big money.
Watch out for the yield trap
The biggest trap when buying bonds is going for the largest yields, the bonds that pay out the most. That might turn you into what professional investors call a "yield pig."
The two most important risks for a bond investor are whether the bond's issuer pays back the bond with interest and whether overall interest rates rise. If an issuer can't repay the bond or rates rise, the bond will become less valuable. When the price of a bond declines, its yield — the percentage of its price that it pays to investors — goes up.
In each risk case, a high-yielding bond may forecast trouble. Investors may have discounted a bond expecting to collect less than the full face value from the issuer, so it's cheaper and yields more.
A bond may also yield more because it has a long duration, maybe 10, 20 or 30 years. These bonds offer a higher yield as compensation to investors for locking their money up for so long. But bonds with such long maturities are the most affected when overall interest rates rise, and they can lose substantial value over that time. While investors can recover the full face value at maturity, if the issuer can pay it, that may take a very long time for a long-term bond, 30 years in the case of some government bonds. You don't want to be trapped in this situation.
So investors must examine high-yield bonds carefully or have professionals do it for them.
Two strategies to consider
Investors can reduce these risks in two relatively simple ways.
To reduce the risk of an issuer not paying back a bond, buy a bond exchange-traded fund diversified by issuer.

To reduce the risk of rising interest rates, buy a bond ETF diversified by maturity.
A bond ETF diversified by issuer provides protection against any one issuer, so if a company is unable to make good on its bonds, it hurts the portfolio minimally. Issuers can include governments, cities, high-grade companies or low-grade companies. Each has a different risk profile and offers a yield based on its perceived riskiness.
A bond ETF diversified by maturity helps limit the damage that rising rates can do to your bonds. While rising rates hurt all bonds, longer-duration bonds are hurt the most. Buying some short-term bonds, some medium-term bonds and some long-term bonds can reduce your overall interest rate risk, although you might not get the highest-possible interest rate that you could receive. This strategy is called bond laddering, and you can do it via ETFs or by buying bonds directly.
For do-it-yourselfers, buy a bond ETF diversified by issuer or buy various bond ETFs that meet the maturity profile you need. You'll be filling in a missing part of your portfolio, like slotting a book into an empty spot on your bookshelf, reducing your overall risk.
More on limiting risk within your portfolio: