Make Saving for Retirement Easier — Invest Some Fun
Starting a career? Build habits now, make them motivating — and reap the benefits later.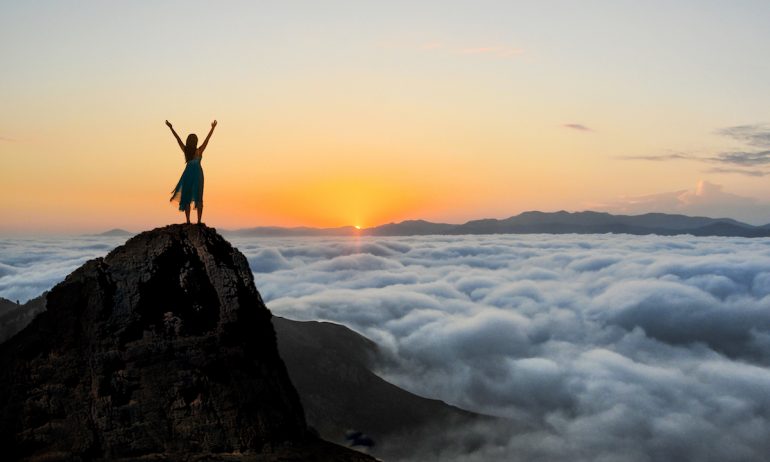 Many or all of the products featured here are from our partners who compensate us. This may influence which products we write about and where and how the product appears on a page. However, this does not influence our evaluations. Our opinions are our own. Here is a list of our partners and here's how we make money.
---
The investing information provided on this page is for educational purposes only. NerdWallet does not offer advisory or brokerage services, nor does it recommend or advise investors to buy or sell particular stocks or securities.
Being told to save for retirement when you're starting a career can sound as appealing as "eat your vegetables" did when you were a kid at the dinner table.
But the task doesn't have to be as drab as digging into a plate of steamed cauliflower.
You can spice up the process to make saving easier — even fun. Here's how:
It's hard to save for something you can't picture. So imagine the exciting things you could do if you didn't have to rely on a paycheck.
"That's what retirement could be like, and you don't have to wait for a set age to do it," says Jackie Beck, personal finance blogger at JackieBeck.com. "Whatever your dream, picture it in detail. Maybe you'd love to travel the world, live at the beach or help underprivileged kids. Each time you save and invest for retirement, picture yourself getting that much closer to making your exact dream a reality."
For further inspiration, create a visual representation of your retirement goals, suggests Michelle Schroeder-Gardner, blogger at Making Sense of Cents. Tack up pictures on a bulletin board, for instance, or paste some images on a poster.
"Having your financial goal displayed in front of you can make it that much more real," she says. "Plus it's nice to have a constant reminder of what you're working towards."
"

You can't divorce your feelings from retirement saving. You've got to think about who you are and who you want to be.

"
Kara Stevens

,

owner of The Frugal Feminista
Kara Stevens, owner of The Frugal Feminista and author of "Heal Your Relationship With Money," suggests naming your retirement account after your dream. Rather than being a "faceless pit you put money into," she says, your IRA could be a "traveling the world fund."
"You can't divorce your feelings from retirement saving," she says. "You've got to think about who you are and who you want to be."
Play with a 401(k) calculator to see how the power of compounding can make small amounts invested today pay off later. Compounding happens when investments grow and the reinvested earnings generate returns, too. Compounding grows more powerful with time, so the earlier you start saving, the less money you have to contribute to reach your goal.
You won't miss money that doesn't land in your checking account, says Lucas Casarez, a certified financial planner at Level Up Financial Planning in Fort Collins, Colorado.
The beauty of a 401(k) is that the money goes straight into your retirement account. Start by contributing at least enough to take advantage of any employer matching dollars, Casarez says. That's free money.
If you don't have access to a 401(k), open an IRA and set up automatic payments from your bank account.
"Gradually increase the amount you send to retirement by 1% to 3% every few months until you reach a percentage you're comfortable with," Beck says. "Chances are you won't miss that amount, but it'll make a huge difference over time."
Saving for retirement is like running a marathon. Acknowledging each mile marker is a reminder that you're making progress, Casarez says.
Break down your retirement savings target into smaller goals, such as increasing your 401(k) contribution by a percentage point or getting your IRA to a certain dollar level. Reward yourself at each milestone. A reward doesn't have to cost much to motivate, Stevens says; it can be as simple as enjoying a latte or giving yourself a shoutout on Facebook.
Make it a game and keep score
You can calculate your net worth — the value of what you have, minus what you owe — and track the number to keep score of how you're doing financially. Saving for retirement lets you boost net worth to a new personal best every month.
"

When you look at your net worth increasing each year, believe me that is fun.

"
Laurie Itkin

,

financial advisor and author
"When you look at your net worth increasing each year, believe me that is fun," says Laurie Itkin, a financial advisor and author of "Every Woman Should Know Her Options: Invest Your Way to Financial Empowerment." Itkin has had a lot of fun — she built a million-dollar stock portfolio before age 40.
Don't be discouraged if the number is low or even negative. That's just your starting point. The cool part is watching it grow as you pay down debt and save more for retirement and other goals.
"As you get raises and bonuses and decide to either invest or save more or pay down more debt, your net worth will increase even faster," says Allison Vanaski, a certified financial planner at Arcadia Wealth Management in Smithtown, New York. "It's a good way of checking that you are going in the right direction."