Roth 401(k) vs. Roth IRA: Which Is Better for You?
Both accounts offer tax-free growth on your investments and tax-free retirement income. But there are differences, including the rules for pulling money out before retirement.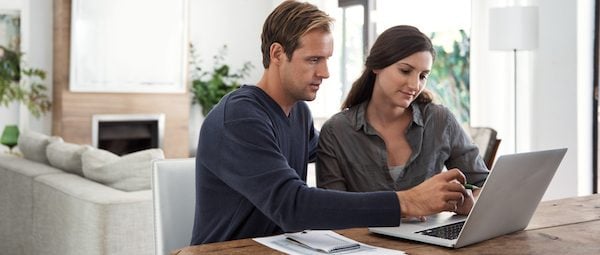 Many or all of the products featured here are from our partners who compensate us. This may influence which products we write about and where and how the product appears on a page. However, this does not influence our evaluations. Our opinions are our own. Here is a list of our partners and here's how we make money.
---
The investing information provided on this page is for educational purposes only. NerdWallet does not offer advisory or brokerage services, nor does it recommend or advise investors to buy or sell particular stocks or securities.
A growing number of people have access to Roth 401(k)s at work — and that's good, because Roths can be a great way to save. The question is, which is best for you: a Roth 401(k) or a Roth IRA? After all, when it comes to Roth 401(k) vs. Roth IRA, both types of Roths offer the same valuable benefit: Your investments grow tax-free. As long as you follow the rules, all of your money comes out tax-free in retirement.
You can't really go wrong with either type of Roth. (If you're leaning toward a Roth IRA, check out our top picks for the best Roth IRA accounts.) But there are a handful of ways in which the two accounts differ. Depending on your situation, a Roth 401(k) may be better for you than a Roth IRA, or vice versa.
We've created a chart for you to compare Roth 401(k)s and Roth IRAs. But first, take these two steps:
If your employer offers a company match in your 401(k), contribute enough to the 401(k) to qualify for that free money. Because … free money.
A hugely important savings strategy is to find low-cost investments. The investments offered in your 401(k) may be amazing — or awful. You'll need to look at your plan to see if it offers low-cost investments. As a general rule, a mutual fund with an expense ratio of 1% or more is too expensive; ideally you're paying less than 0.5%.
The key question when deciding between a Roth IRA or Roth 401(k) is, "Where can I get the least expensive investments?" says Michael Weddell, a senior consultant at Willis Towers Watson, where he works with companies on their workplace retirement plans.
Here's what to do on Roth 401(k) vs. Roth IRA:
If your 401(k) investments are pricey, contribute just enough to get the company match, and then proceed directly to a brokerage to open a Roth IRA.

If your 401(k) offers low-cost mutual funds, then you're ready to check out our chart to decide whether the Roth IRA or Roth 401(k) makes the most sense for you. Or, if you're ready to maximize your retirement savings, go ahead and contribute to both.
Roth 401(k) vs. Roth IRA
| | | |
| --- | --- | --- |
| In 2020, have $206,000 or more (married filing jointly), or $139,000 or more (single filer), in modified adjusted gross income. | Roth 401(k) is best for you. | |
| Want easy access to your money before retirement. | Roth IRA is best for you. | You should avoid tapping your savings if possible, but you can withdraw Roth IRA contributions anytime. With a Roth 401(k), tax- and penalty-free withdrawals before age 59½ generally are limited to loans and specific exceptions. |
| Have more than $6,000 to contribute. | Roth 401(k) is best for you (or you can contribute to both types of accounts). | The annual contribution limit for Roth 401(k)s in 2020 and 2021 is $19,500 ($26,000 for those age 50+). The max for a Roth IRA is $6,000 ($7,000 for those age 50+). |
| Want to get started quickly and contribute via paycheck. | Roth 401(k) is best for you. | Both accounts are easy to set up, but your employer does most of the setting up with a Roth 401(k), whereas you'll need to do the work yourself with a Roth IRA (some employers do offer paycheck deductions for IRAs). |
| Want access to a large variety of investments. | Roth IRA is best for you. | With a Roth IRA, you can invest in anything offered by the brokerage where you open your account. With a 401(k), you're limited to the plan's investment menu. |
| Want a lot of control over your retirement income. | Roth IRA is best for you. | There are no required distributions with a Roth IRA. Distributions must start at age 72 with a Roth 401(k). However, it is possible to roll money over from a Roth 401(k) to a Roth IRA. Read our 401(k) rollover guide. |