What's a SPAC? Everything to Know About The Wall Street Trend
Do SPACs have a place in your portfolio, or should you steer clear?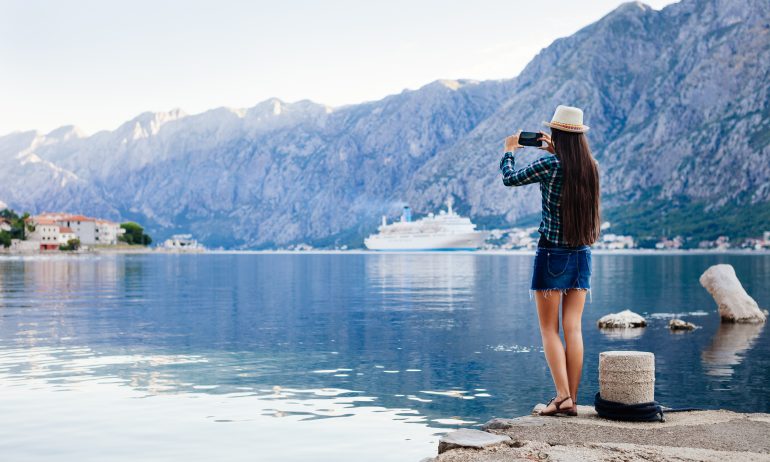 Many or all of the products featured here are from our partners who compensate us. This may influence which products we write about and where and how the product appears on a page. However, this does not influence our evaluations. Our opinions are our own. Here is a list of our partners and here's how we make money.
---
The investing information provided on this page is for educational purposes only. NerdWallet does not offer advisory or brokerage services, nor does it recommend or advise investors to buy or sell particular stocks or securities.
When a house party gets a little too rowdy, it's only a matter of time before the police take notice. And when that party's happening down on Wall Street, it's the Securities and Exchange Commission that gets the call.
Such appears to be the case for special purpose acquisition companies, or SPACs. So far in 2021, SPACs have raised over $106 billion in initial public offerings —  more than the amount raised between 2003 and 2019 combined. That's the kind of explosive growth that gets the attention of regulators, and indeed, the SEC has intervened.
So what did the SEC do? In a statement released April 12, 2021, the regulator presented new accounting guidance for SPACs. And while that may sound minor, it quickly had a profound impact.
The change put additional stress on accountants working on SPAC deals, and led to a slowdown in the market, says Yelena Dunaevsky, managing editor of the American Bar Association's Business Law Today and vice president of transactional insurance at insurance and consulting firm Woodruff Sawyer.
And perhaps, she says, a slowdown is exactly what the SEC wanted, considering how big the market had become.
But what does additional regulatory scrutiny mean for retail investors? Are SPACs inherently very risky products investors should avoid, or might there be a place for this particular asset class in your portfolio? Here's what you need to know about SPACs.
A SPAC is a company that doesn't actually do anything — it has no operations, and is referred to as a "shell" company. The SPAC is formed by a management team known as the "sponsor," which then sells shares of the company in an IPO. Investors buy the shares knowing this: They're looking ahead to the next step.
Once the SPAC is a public company, it usually has two years to use the cash it raised to find and merge with a private company (the "target" company) that actually does have operations.
When the merger is complete, the SPAC takes on the operations of the target company, and retains its own status as a public company. And voila, that target company effectively goes public without having to go through a lengthy, costly, regulatory-laden traditional IPO process, and the investors in the original SPAC have the opportunity to own shares in the merged company.
According to Iliya Rybchin, a partner at global management consulting firm Elixirr, a confluence of events from the past few years, including deregulation, excess available capital and a likely contributed to the surge. But what can't be overlooked is that for the sponsors, SPACs can be a really, really sweet deal, Rybchin says.
If the SPAC can't find a target company within two years, it will be liquidated (i.e, it will have to return the money to shareholders), and the sponsors will be out the high cost of fees required to execute an IPO. So there's certainly risk there. But liquidation is somewhat rare; since 2009, only about 10% of SPACs have had to liquidate. If, on the other hand, the SPAC finds and acquires a target company, the sponsors often get to own 20% of the merged company for a much lower price than the average investor would have to pay for the same equity. Considering this, alongside the other factors, it's not hard to see why the number of SPACs went parabolic.
What may be concerning to regulators is whether SPACs are using their structure to avoid disclosing all risks to investors, or are boasting projections that are rosier than reality.
In an April 8, 2021 statement, the SEC warned that if this is indeed happening, it raises "significant investor protection questions," and reiterated the fact that SPACs have just as much securities law liability as traditional IPOs. This comes on top of the SEC's long-standing warning that a SPAC's sponsors could potentially put their own interests above their investors'.
However, the SEC's concerns aren't necessarily a SPAC-specific issue, Dunaevsky says.
"I think it might be overreaching to say a sufficient amount of information is not being disclosed," she says, adding that most SPAC teams take the extensive regulatory filings and disclosures extremely seriously.
"It all comes down to the fact that the SEC is trying to protect the investors," Dunaevsky says. "And like in any market, there could be some bad actors that are not following the rules and are not disclosing everything they should be disclosing, or are being overreaching in their projections, but that's not new."
What's more, In March, the SEC's office of Investor Education and Advocacy put out a statement reminding the public that just because a celebrity is involved with a SPAC doesn't mean it's a good investment.
And why are celebrities getting involved in SPACs? According to Rybchin, for two main reasons: The first is the fact that it's easy money. A celebrity can essentially convert their brand equity into actual company equity via SPACs. And the other reason, Rybchin says, is that with an unprecedented number of SPACs on the market, they need a way to stand out from the crowd — something that comes pretty easily to celebrities.
Like all investments, investing in SPACs requires thorough due diligence. The problem is, that due diligence looks a lot different than it does for evaluating companies that actually have operations to evaluate. That's because you're not investing in a company that makes things or sells services — you're investing in an idea.
According to Rybchin, a SPAC can be boiled down to a thesis about a way to create value in the future with funds raised in the present.
"When you're buying stock in a traditional IPO in an existing company, you actually have tangible metrics that you can evaluate," says Rybchin. "When you invest in a SPAC, what you're buying into is that thesis."
The best place to start your due diligence is that thesis, Rybchin says. Do you believe in or agree with the SPAC's big idea, or is it too lofty? Additionally, you could take a close look at the SPAC management team. Do they have a strong track record of successfully finding, acquiring and growing companies, or are they new to the SPAC game?
Anish Ailawadi, global head of investment banking at Acuity Knowledge Partners, also urged investors to do their homework.
"You do need to exercise proper financial diligence, which is to an extent limited in a SPAC because you don't have commercial operations," says Ailawadi, adding that investors need to consider their own financial situation and risk appetite before investing in SPACs.
"Exercising a bit more caution, just like you would do in an IPO, would definitely make sense," he says.
So, if you don't have the risk tolerance to invest in a thesis that isn't backed by any historical operational metrics, SPACs might not be for you. Likewise, if you don't yet have a highly diversified core portfolio of stocks, bonds and cash, it may be wise to get that in place before ever considering investing in a SPAC.
With the SPAC headlines waning, you may be having a bit of fomo you didn't have the chance to add SPACs to your portfolio. But if you look at the data, you may have dodged a bullet, not missed an opportunity.
In the short-term, SPACs are attractive. According to data compiled by Elixirr, investing in SPACs outperformed in the latter half of 2020, and by December, the outperformance was significant. But this is looking at the earliest stages of a SPAC — the post-IPO period. From there, the SPAC still must find a target to acquire, merge successfully and start operating as a real company. And that, Rybchin says, is where the rubber really meets the road.
"In theory, yeah, SPACs are doing well. Everyone's like 'yeah, you guys are gonna go buy a clothing company!' Then in reality, they go buy that clothing company, and they can't deliver the efficiencies, the synergies, the cost savings, the growth," he says. "You can no longer hide behind the veil of your thesis."
Elixirr data show that between 2010 and 2019, average one year post-merger returns for earlier SPACs consistently underperformed the Russell 2000 index.
"The explanation for this phenomenon is simple. Investors rush into a SPAC on the promise of big returns from famous SPAC founders," Rybchin says. "However, we have found many of these SPAC leaders are not as hands on as they once were, do not have support to operate the acquired businesses and many of the promised benefits are never realized."
So, if you're kicking yourself for not buying into the SPAC hype, maybe a change of attitude is in order. It's more likely you avoided jumping on a bubble that was bound to burst. Looking ahead to a world that isn't dominated by SPACs, you may want to follow the tried-and-true advice of financial experts: Put your money away in highly diversified, , make regular contributions through a and focus on the long-term, rather than chasing the types of investments making headlines.