Who Advises Financial Advisors? This Guy
A day in the life: Strategist pours research into helping investors understand what to do.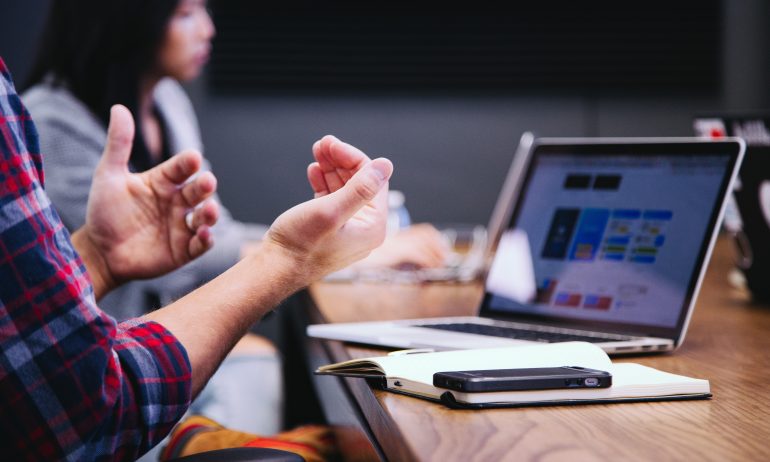 Many or all of the products featured here are from our partners who compensate us. This may influence which products we write about and where and how the product appears on a page. However, this does not influence our evaluations. Our opinions are our own. Here is a list of our partners and here's how we make money.
---
The investing information provided on this page is for educational purposes only. NerdWallet does not offer advisory or brokerage services, nor does it recommend or advise investors to buy or sell particular stocks or securities.
About a month into Anthony Saglimbene's career in financial services, the dot-com bubble burst and the stock market crashed.
Whether that timing was good or bad, he can't say, even some 18 years later. Many people in his industry lost their jobs as the Nasdaq fell more than 75% in 2000-2002. Not only did Saglimbene survive, "that's the point where I realized I really like this and I could really see an opportunity for a long career," he says.
Today, Saglimbene, 44, does what he's wanted to do for a long time: reviewing the markets. His path to becoming the global market strategist at Ameriprise Financial in 2016 had some important stops along the way. Saglimbene worked as a financial advisor for seven years, obtained necessary licenses, earned an MBA and offered advice about investments as a fund analyst for eight years.
When the strategist role at Ameriprise opened up, Saglimbene jumped at the opportunity. "I love it; I couldn't imagine doing anything else," he says. "I worked for nearly 20 years to get to this point."
"

I love it; I couldn't imagine doing anything else.

"
Anthony Saglimbene

,

Global Market Strategist
So what exactly does a strategist do? "I help people understand what's happening in the markets and the economy and understand what to do with their investments," Saglimbene says. He takes a 10,000-foot view and boils down those insights into allocation recommendations (how much to invest in U.S. stocks versus international markets, for example) that advisors use to build portfolios for their clients.
Ameriprise clients — people saving for retirement or working with advisors to achieve other financial goals — always are top of mind, Saglimbene says. "You're not really adding value as a strategist if you can't think about how clients and advisors are using that information."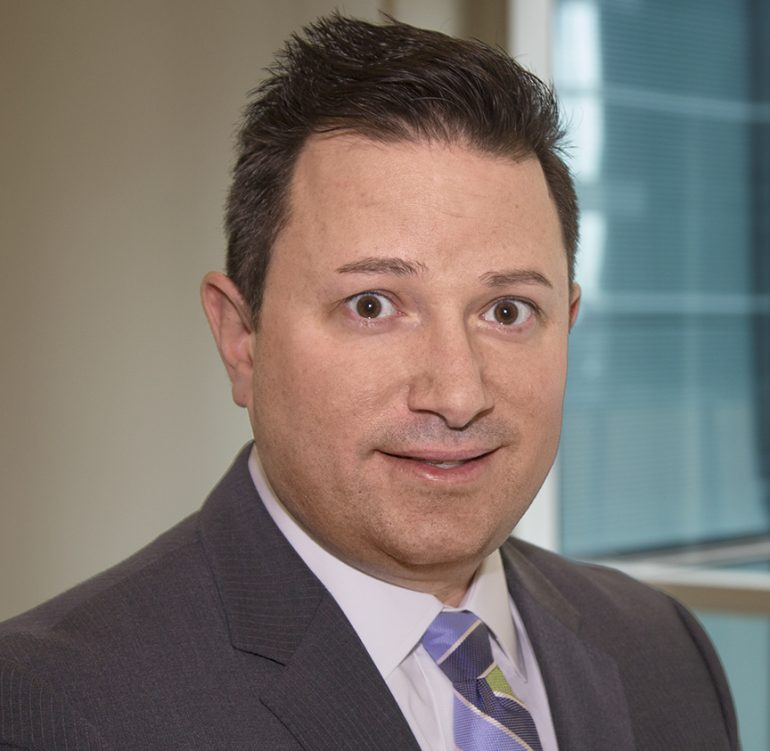 The financial markets aren't the same day to day, and neither is Saglimbene's schedule. Some days entail doing a lot of research or prepping for a TV appearance, while a big market selloff could prompt him to write a summary of what happened (and how to react) that advisors can send to clients.
All of this is done far from the country's financial hubs. Saglimbene works with Ameriprise's research team in Troy, Michigan, near Detroit. "I fight a one-lane highway to get home every night," the born-and-raised Michigander jokes, but otherwise he enjoys living "a more Midwestern life" with his wife and 9-year-old twins — a daughter and a son.
While some pressure comes with connecting the dots and being "the face" of a market strategy that ultimately affects client portfolios, Saglimbene emphasizes he doesn't do it alone. "You don't always have to have the answers if you're surrounded by good people like I am; I just go to them," he says. "I'm making sure I'm listening to the right people, looking at the right information to make sure I'm drawing the best conclusions."
Whether you're learning how to start investing, contemplating a career in this industry or just curious about the folks who help manage your money, seeing how other people spend their days can be eye-opening. Here's how Saglimbene spent a recent Thursday in September, in his words:
5:20 a.m. My smartwatch alarm goes off. I check my nightly heart rate and sleep data before my morning routine begins. I head out the door by 6 a.m. and grab an extra-large coffee on the way into the office.
6:30 a.m. I'm at my desk checking breaking news and firing up FactSet and other market-related tools to get up to speed on what happened in Asia overnight, how European markets are trading at midday and what will drive U.S. markets at the open.
6:30 to 8:30 a.m. I spend the next two hours transforming the morning's news, research and market/economic events into salient points and opinion for 10,000 Ameriprise advisors and their clients. Through my commentary, "Before the Bell," I provide perspective on global markets, asset allocation strategies as well as provide insight on various investment trends — all distributed before U.S. markets open every day at 9:30 a.m. ET.
8:30 to 9 a.m. I take a brisk walk to the building next door and grab two hard-boiled eggs and walk back. Along with some cereal, I eat breakfast, go through emails and review the day's schedule.
9 to 10 a.m. Before the day gets away from me, I write the next day's headline commentary for "Before the Bell." This part of my strategy perspective focuses on the larger themes shaping markets and economies.
10 to 11 a.m. I spend most of the hour going over market-related news and research to generate ideas for future topics I want to cover and to gain insight into what's driving markets. I also meet with other strategists and analysts in the office about what's happening in their areas of expertise.
11 a.m. to noon. I head out and grab a quick salad and get back to my desk. I'm in a rush because I have to prepare for our Global Asset Allocation Committee meeting this afternoon. Four times a year, the committee comes together to discuss its 6- to 12-month views on markets and economies as well as set tactical guidance for the upcoming quarter. The committee is made up of our most senior strategists and research analysts, tasked with setting the firm's investment guidance for sectors, regions and broad asset classes.
Noon to 1 p.m. I attend a small group meeting with a few committee members to understand their latest outlooks and decide the key areas we should focus on during the larger group discussion.
1 to 2 p.m. I prepare comments and questions for the upcoming tactical meeting.
2 to 4 p.m. The committee discusses market and economic trends that it believes will shape broad asset allocations over the next 12 months, potential changes to sector and region views as well as how to express all of this through committee guidance, which is made available to our financial advisors.
4 to 5 p.m. I go through emails, finish quick to-do's and head out.
5:30 p.m. It's time for some exercise and a chance to get my step count up to where it should be for the day.
6 to 9 p.m. It's curriculum night at my twins' elementary school and our first chance to meet their new teacher. Before it's time for bed, we'll fit in dinner, help with the twins' homework, read with the kids, do some light household chores and finish routine nighttime activities. On most weekday nights, however, this is the time to decompress and focus on the people that matter most: my wife and kids.
9 to 10:30 p.m. Usually, I review emails I didn't have a chance to tackle during the day and read news and research. But tonight, it's about balance! Instead, I choose to binge my favorite show, fall asleep in bed and call it a day.
Photo courtesy of Ameriprise Financial