Should I Lease or Buy a Car?
Differences, like monthly costs, upfront costs and mileage limits, are important to consider when deciding which option is better for you.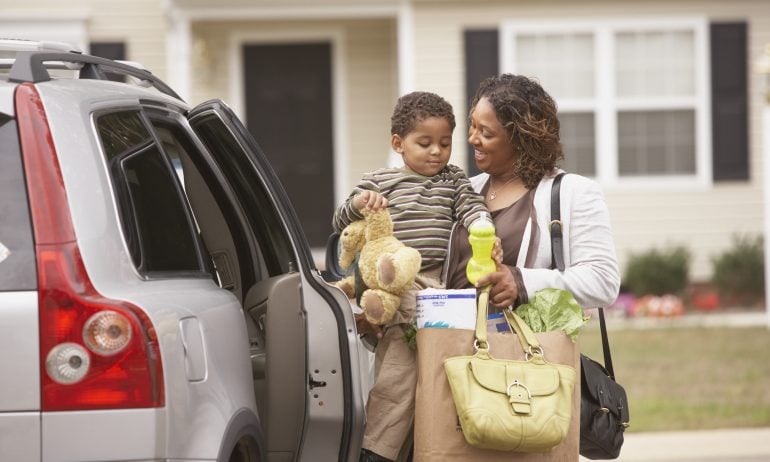 Many or all of the products featured here are from our partners who compensate us. This influences which products we write about and where and how the product appears on a page. However, this does not influence our evaluations. Our opinions are our own. Here is a list of our partners and here's how we make money.
For many, the ability to drive newer car models or have lower monthly payments might make leasing a car more appealing than buying a car.
Indeed, leasing offers a potentially cheaper alternative in terms of monthly payments. The average lease payment for a new car is $578, while the average monthly loan payment for a new car is $716, according to Experian's State of the Automotive Finance Market report for the fourth quarter of 2022.
But while leasing offers advantages over buying for some consumers, buying a car can offer long-term ownership benefits that leasing cannot. Which choice makes the most sense depends on a few factors, including how much you're willing to spend in monthly payments, how far you drive, your lifestyle and more.
Consider these questions to determine which option is right for you.
Options for Lease Buyout Loans
Loan amount

$5,000-$100,000

Loan amount

$5,000-$100,000

Loan amount

$10,000-$200,000
1. How much do you want to spend on monthly payments? 
Leasing can be less expensive than new-vehicle loans in the short term due to lower monthly payments. This is because lessees are paying for the car's depreciation only for the lease term (plus taxes and finance charges), rather than paying back the principal like one does for a car loan.
But over the years, leasing can end up costing more than buying a car with a loan. If you're perpetually leasing, that means you're typically always driving a newer car and paying the steep depreciation that clobbers a car's value in the first year.
2. And for how long are you willing to make them?
If you continuously lease, you'll always have monthly payments. Conversely, if you buy a car, you may have to make higher monthly payments for a handful of years, then the payments end when the loan is paid off. That means you can continue to drive the car with no payments and the vehicle will be yours to own. This can be especially important if you are trying to save up for another big purchase, like a home, or you face financial hardship and need to sell your car for extra cash.
Whether you buy or lease, you'll have to pay for a car's maintenance and upkeep — things like tire repairs, oil changes, brake-pad replacements and more. Maintenance costs typically increase the longer you've had a car, which can be a pro for leasing a newer model vehicle that you're keeping only for a short time. But keep in mind that making repairs on a newer leased car with more premium parts can be costly.
3. How much are you willing to pay in upfront costs?
A commonly cited advantage of leasing is that it maximizes cash flow. Another way of thinking of it is a "pay as you go" form of car ownership. So, rather than dumping a lump sum into a large down payment — and making high monthly payments — you can lease instead.
Typically, you should aim to put down 20% of a new car's purchase price, and 10% for used cars. This means that if you're buying a new car worth $40,000, you'll want to put down at least $8,000. This can be a lot to pay at once.
On the other hand, you won't need a large down payment to lease a car. If you have strong credit, you can typically start a lease with $0 down and still have lower payments than if you bought the car.
Just keep in mind that after the lease term ends, you'll have to return the car or pay the buyout amount.
The standard lease contract allows for 12,000 miles a year or 36,000 miles for a typical three-year lease.
If you drive farther than your allowed miles, you will have to pay for each additional mile — typically 10 to 25 cents per mile — at the end of the lease. This can end up being costly.
Buying extra miles upfront is an option, but in most cases, high-mileage drivers are better off purchasing a car than leasing it.
5. How important is driving the newest model to you?
For some people, spending money to always drive newer cars is important. Leasing offers the ability to have the latest design and cutting-edge technology that you might not otherwise be able to afford with a car loan.
However, although leasing can offer access to newer car models, there are some constraints. If you break your car lease early, for example, you may be on the hook for termination fees that can cost up to the total amount left on the lease.
Conversely, buyers can sell or trade-in their cars without being charged a fee, and use the sale amount to cover any remaining loan balance or to purchase another car — as long as you're current on your loan payments.
6. How clean do you keep your car?
Most lease contracts are for three years, which gives drivers plenty of time to spill soda on the seats, ding the bumpers and scuff the door panels. But while lease contracts allow for average wear and tear, you'll need to return the car in the condition it was in when you got it. This means that if you bring a car back with excessive wear and tear — with damaged or missing parts, permanent stains, broken or cracked glass, extremely worn tires, etc. — you can incur hefty fees.
Also, if you're someone who likes to personalize your car with features like custom rims, running boards or spoilers, for example, leasing is likely not the best option for you.
7. Do you use your car for business?
If you use a leased car for business purposes, you may be able to write off your lease payments or the rate for miles driven for your business as a tax deduction.
Consult with a tax professional to see if this might be an option for you.
Auto loans from our partners


Get more smart money moves – straight to your inbox
Sign up and we'll send you Nerdy articles about the money topics that matter most to you along with other ways to help you get more from your money.