Can You Get a Preapproved Auto Loan With Bad Credit?
It's possible to get preapproved with bad credit, although your options may be limited.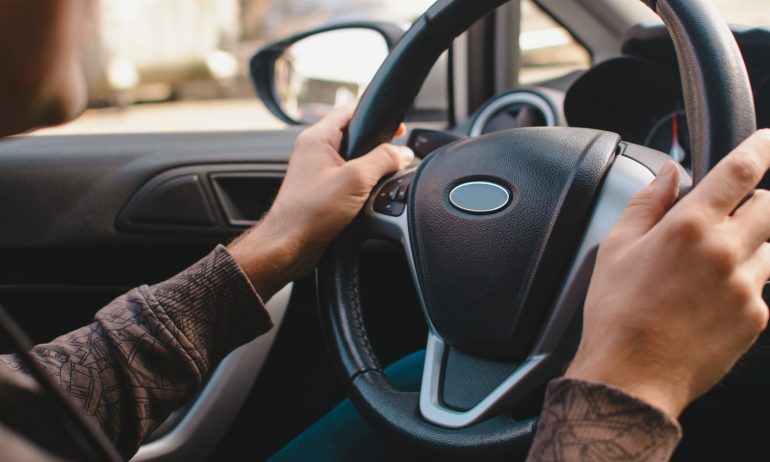 Many or all of the products featured here are from our partners who compensate us. This influences which products we write about and where and how the product appears on a page. However, this does not influence our evaluations. Our opinions are our own. Here is a list of our partners and here's how we make money.
You can get a preapproved auto loan with bad credit, but you'll need to spend time finding the right lender.
If you have bad credit, the pool of lenders available to you is smaller. Some lenders choose to have credit score minimums to reduce risk, meaning you have to meet a cutoff to be considered for a loan.
That doesn't mean you're out of options. For example, some lenders specialize in bad-credit auto loans with low minimum credit scores or no minimum at all. These loans also may have lower requirements for income or time on the job.
Regardless, people with bad credit get preapproved car loans every day.
Why you should get preapproved if you have bad credit
It's important to get preapproved auto loan offers because people with bad credit generally have higher annual percentage rates on their loans compared with good credit borrowers.
Source: Experian Information Solutions.
The dealer may find you a loan — it is their business to find you a loan — but you'll be presented with an interest rate, term and conditions you might feel pressured to accept. Dealerships make money off the loans they arrange and, within guidelines, can even increase the interest rate their lender partners offer you.
On the other hand, if you can bring a preapproved offer, the dealer will try its best to beat it. And if they can't, you have the preapproved loan to fall back on.
In any case, you won't leave the dealership waiting on a loan offer. And you'll be able to shop and negotiate with more confidence.
Find preapproved offers from these lenders
Preapproval is better than pre-qualification
Before you do anything, check your credit score. You don't want to discover you have bad credit in the dealer's finance office.
If you are ready to shop for a loan, remember that getting preapproved differs from getting pre-qualified. Pre-qualification estimates a rate you are likely to receive based on limited financial information. You are not applying for a loan, just checking rates.
Preapproval means you have applied for credit and supplied personal information, such as your Social Security number and pay stubs. Lenders will typically conduct a hard credit inquiry at this stage. This gives them access to your full credit report, and they may ask questions about late payments or collections on your record. However, it could also cause a slight temporary dip in your credit score.
Where to find a preapproved bad credit auto loan
First, try getting preapproved at a credit union or bank you already use. Those institutions tend to offer lower rates than lenders that work primarily with people who have low credit scores.
Then, turn to online lenders that offer pre-qualification; they give you a preliminary approval and estimated rate. Choose the best offer, then apply. If approved, the lender will send you a preapproval letter or email with the information needed to use the loan.
It's best to send out all your applications within a 14-day period, as credit scoring models will typically consider multiple hard inquiries within that time as a single inquiry.
If you're unable to get preapproved, look for lenders that allow joint applications or co-signers with good credit. That person will be on the hook for your loan if you can't pay it off.