What Are the Requirements to Refinance a Car Loan?
Lenders have different requirements for refinancing a car, but in general they consider your credit, vehicle and existing loan.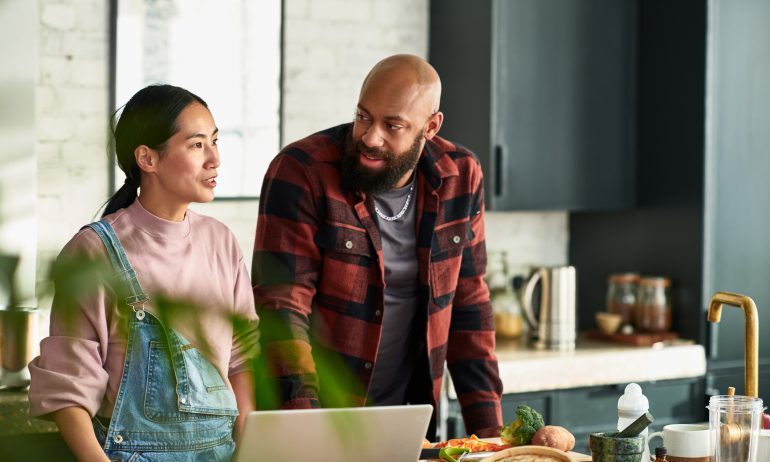 Many or all of the products featured here are from our partners who compensate us. This influences which products we write about and where and how the product appears on a page. However, this does not influence our evaluations. Our opinions are our own. Here is a list of our partners and here's how we make money.
The requirements for refinancing a car are similar to requirements for getting a car loan in the first place. Refinancing your car is really just replacing your current car loan with a new one, with a goal of lowering your interest rate, reducing your monthly payment or possibly paying off your loan sooner.
Refinance lenders consider your credit and vehicle information, such as mileage, just as they would with any other auto loan. Two key differences:
Lenders may have time requirements for how soon or late in the loan term you can refinance.

Most lenders will not refinance their own auto loans.
When refinancing your car loan, it's always a good idea to apply to more than one lender. But before you do, research each lender's specific requirements to ensure you meet them. Requirements will differ from lender to lender, but here is an idea of what to expect.
Want to refinance your auto loan? See if you pre-qualify.
Just answer a few questions to get personalized results from our lending partners.
Requirements specific to auto loan refinancing
Recency of your current loan
Some lenders won't consider refinancing a car loan until it's been open at least six months. Other lenders don't have a set waiting period, but they require that your current lender have possession of the car's title. That's because the refinance lender will need to obtain the title to complete your new loan.
If you recently purchased your car, it can take several months for the title to go from the car's manufacturer or previous owner to your first lender and then to your refinance lender. So, realistically, even if a lender has no waiting period, refinancing can still take two to three months.
Remaining time and balance of your loan
The majority of auto loans use simple interest, meaning you pay more interest at the beginning of the loan. If you have less than two years left on a loan, or a balance of only a few thousand dollars, you may not save enough (or the lender earn enough) to make refinancing worthwhile.
Most lenders have a minimum loan amount for refinancing. It varies by lender, but many will not refinance a car with less than $5,000 remaining on the loan balance. Also, some lenders require that borrowers have at least 24 months left on a car loan in order to refinance.
Vehicle requirements for refinancing an auto loan
The vehicle requirements for auto refinancing are usually similar to those for used car purchase loans.
Most lenders have maximum mileage and age requirements for cars they will refinance. These maximums vary by lender, but they often fall within the range of 125,000 to 150,000 for mileage, and 10 model years or newer for age.
A maximum loan-to-value ratio, or LTV, is set by most lenders to ensure your car is worth the amount you're borrowing, or at least close to it. Your LTV is the total amount of your loan divided by the vehicle's actual cash value, expressed as a percentage. Many lenders will approve a loan for more than 100% of the car's value, but most cap the LTV ratio for refinancing (and used car loans) at about 125% to 150%.
Keeping your LTV as low as possible can help prevent you from being upside down on your car loan, which is owing more than your car is worth.
Some lenders have restrictions on the make, model and type of vehicles they will refinance. These can include commercial vehicles and large-engine trucks.
Cars with branded titles, which indicate some type of damage or defect in the car's past, often fall on a lender's restricted list, too. For example, cars can have flood damage or could have been declared a total loss by an insurance company after an accident, but still be drivable and sold with a water damage or salvage title.
Credit requirements for refinancing an auto loan
When you refinance a car, lenders consider many of the same credit factors that they would with any other auto loan.
Most lenders have minimum credit score requirements for auto loans in general, usually within the 500s range on the FICO credit scoring model, but some are lower or higher. NerdWallet includes minimum credit score requirements in our lender reviews, if that information is available to us.
Before applying to refinance your loan, it's a good idea to check your credit report and score to see where you stand. If your credit has improved since you took out your original car loan, you may now qualify for a lower rate.
Your debt-to-income ratio
Lenders want to see that you have enough income to cover monthly debt payments as well as living expenses. To do this, they evaluate your debt-to-income ratio, which is your total monthly debt payments divided by gross monthly income. An acceptable DTI ratio varies from lender to lender, but it is usually around 50% to 60%.
Lenders will look for a history of on-time loan payments for your existing auto loan and other loans. If your credit report shows past late payments or loans that aren't up-to-date, you may be turned down for refinancing.
Required documents for auto loan refinancing
When applying to refinance a car loan, you'll be required to have certain documents and information. This also differs by lender, but can include the following:
Proof of employment or income, such as a paycheck stub or tax return.

Proof of residence — for example, a utility bill — if the address on your driver's license and credit report don't match.

Your car's registration paperwork.

Your vehicle's model, make, year and vehicle identification number, or VIN. Some refinance lenders, like UpStart, integrate with each state's department of motor vehicles and can pull the VIN and vehicle details for you.

Your current lender's information and payoff amount for the car loan.

If you're applying online, possibly a photo of your car's odometer reading.
You may also be asked by your refinance lender to sign a limited power of attorney, enabling it to modify your vehicle title and add itself as lienholder.
If you don't meet auto loan refinancing requirements
Even if you don't meet the requirements to refinance your car with one lender, you might be able to with another one, so you should shop lenders and compare.
But simply meeting lender requirements doesn't always mean auto loan refinancing is the best option for you. You should consider the pros and cons of auto refinancing to determine if it makes sense for your particular situation.
Want to refinance your auto loan? See if you pre-qualify.
Just answer a few questions to get personalized results from our lending partners.
Get more smart money moves – straight to your inbox
Sign up and we'll send you Nerdy articles about the money topics that matter most to you along with other ways to help you get more from your money.