Why Synthetic Oil Is Worth the Extra Cost
Synthetic oil is more expensive than conventional oil but offers superior protection for your car's engine.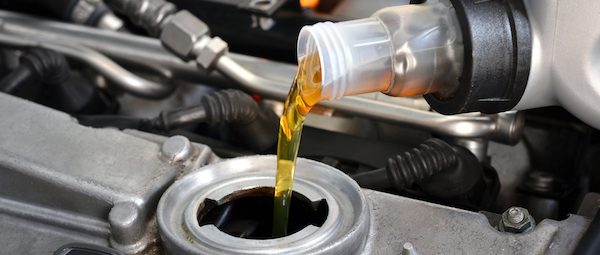 Many or all of the products featured here are from our partners who compensate us. This influences which products we write about and where and how the product appears on a page. However, this does not influence our evaluations. Our opinions are our own. Here is a list of our partners and here's how we make money.
For roughly the cost of one latte each month you could take better care of your car by switching to synthetic oil from conventional oil.
Synthetic oil provides more effective protection for your car, may even prolong the life of your engine and would cost the average driver just $65 more each year. So if you can afford the extra cost, you should choose synthetic oil — and if your car requires it, you must use it.
Synthetic oil vs. conventional oil
Synthetic oil offers "significantly better" protection for your engine, according to a 2017 study by AAA, which found that synthetic oil performed better than conventional oil by an average of 47% on various engine oil tests. The main advantages of synthetic oils versus conventional oils are:
Better protection for car engines in extreme temperatures

Prevention of deposits and "sludge" — when oil solidifies and loses its protective qualities — that form inside the engine

Reduced degradation when towing or hauling heavy loads
"There's just a lot of benefits here," says Michael Calkins, AAA's manager of technical services. "And the extra expense isn't extreme," he notes.
AAA-approved auto shops typically charge $38 for a conventional oil change, while a synthetic oil change averages around $70, according to the study. For the average driver following the recommended oil change schedule, that's about $5 a month more — "just one latte a month," Calkins adds.
While synthetic oil won't improve your car's performance, it's less likely to break down under demanding conditions, which can better protect your engine in the long run. In some cases, synthetic oil can help prolong the life of an engine, according to Consumer Reports, which recommends checking your car's owner's manual to see what your car requires.
"If you make lots of short trips, standard motor oil may never get warm enough to burn off moisture and impurities," Consumer Reports states. "That could hasten the breakdown of conventional oil."
Pure synthetic oils are not made from petroleum at all but are composed of other chemicals and designed "molecule by molecule," Calkins says. It also contains superior additives that are meant to help prevent degradation of the oil over time.
Other synthetic oils start out as a petroleum product, like conventional oil, but undergo a special refining process that changes the molecular structure to meet certain criteria, such as operating at high temperatures and lasting longer than conventional oils.
High-performance vehicles, especially those equipped with turbochargers, which require oils that can withstand high temperatures, are more likely to call for synthetic oil. However, automakers are moving toward wider use of synthetic oils or synthetic-blended oils, which are usually less expensive.
Switching to synthetic oil
You may have heard that it's harmful to change from conventional to synthetic oil or that a "break-in period" is required to make the switch. "This is a common myth," according to information from the Mobil 1 engineering team, which produces a line of well-known synthetic oils. "In fact, you may simply change from a conventional oil to a synthetic anytime," without harming the engine.
Furthermore, synthetic oil is often recommended for older cars because it helps reduce sludge and deposits that have accumulated in a vehicle's engine. Synthetic oils are more resistant to high temperatures, which is one cause of sludge.
If you decide to switch to synthetic oil, make sure that it's the same weight — also referred to as "viscosity" — as the conventional oil you were using.
And though many synthetic oils are advertised as allowing you to drive farther between oil changes, Caulkins says that AAA doesn't recommend doing so. Instead, he says, you should stick with the same oil change intervals recommended by the manufacturer.
Want to refinance your auto loan? See if you pre-qualify.
Just answer a few questions to get personalized results from our lending partners.