How to Pay for Transgender Surgery
The cost of transgender surgery is steep. Financing options include personal loans and payment plans.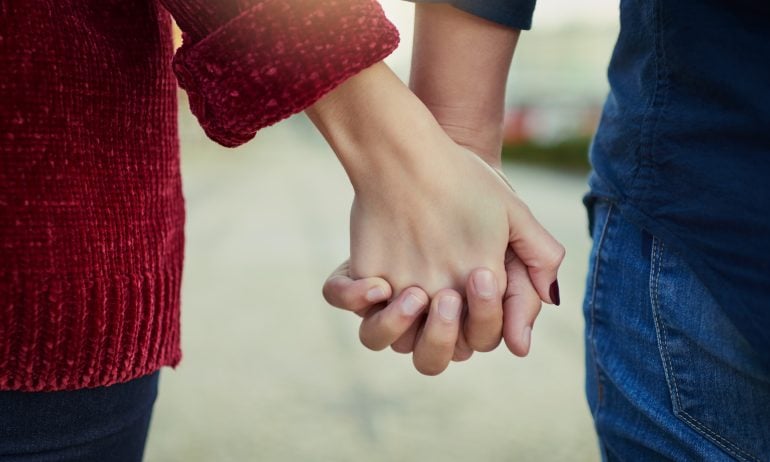 Many or all of the products featured here are from our partners who compensate us. This may influence which products we write about and where and how the product appears on a page. However, this does not influence our evaluations. Our opinions are our own. Here is a list of our partners and here's how we make money.
Transgender Americans can pay a steep price if gender confirmation surgery is part of their transition.
According to the Philadelphia Center for Transgender Surgery, costs for individual surgical procedures can range from $1,500 to $26,000; for patients who elect multiple surgeries, the combined costs can reach six figures.
For many, managing the factors related to transitioning and covering these costs can prove overwhelming.
Wolsey Bradley and his wife, Lucky, have had to be creative in financing their procedures. The couple has paid almost $50,000 in medical expenses related to their transitions.
"We've probably paid for our surgeries in every way you can think of," Wolsey says.
In 2016, Wolsey began his transition with a $14,490 chest reconstruction and masculinization liposuction surgery. Lucky's facial feminization surgery will cost about $35,000. The two have used a mix of credit cards, medical credit cards, cash and insurance to pay for the surgeries.
In addition to money, the procedures also cost them time.
"We are both turning 50 this year," Wolsey says. "Most people our age are looking at retiring. We don't have a house or savings, except the small pension our work provided. The medical stuff does take over."
While the best-case scenario is for health insurance to cover the costs, that may not always be an option. Here are other ways to pay for transgender surgery.
Ways to finance transgender surgery costs
Online lenders offer unsecured personal loans that can be used for almost any purpose, including medical costs. Loan amounts range from about $2,000 to $100,000, and interest rates and monthly payments are fixed over the life of the loan.
Online lenders typically let you pre-qualify and apply for a personal loan online, a convenience that's less common at banks and credit unions. However, unless you qualify for a low interest rate, online loans can be one of the most expensive ways to cover transgender surgery costs. Compare the annual percentage rates of multiple lenders to receive the best rates and monthly payments that fit your budget.
Credit union personal loan
Credit unions also offer personal loans, often with lower rates and more flexible terms than online lenders. Like online lenders, credit unions set loan terms based on your credit score and history, but some may consider factors outside your credit score, making it easier to qualify for funding. The loan amounts offered may not cover the total cost of surgery, and you must qualify for credit union membership.
Credit cards should typically be used for smaller purchases since credit limits can be low and interest rates are often steep, says Steve Branton, a certified financial planner and advisor at San Francisco-based wealth and financial management firm Private Ocean.
If you have good or excellent credit (a FICO score of 690 or above), you could be eligible for a credit card with an introductory 0% APR. Branton recommends reading the fine print if you want to take advantage of an introductory APR. You have to pay the balance within the promotional period to avoid paying interest.
Also, be careful that your medical costs don't max out a credit card; reaching the credit limit on a card can negatively impact your credit score.
Wolsey says he used CareCredit to help cover $5,000 of his chest reconstruction surgery cost. CareCredit is a credit card used specifically for financing health care expenses. If your doctor accepts it, you can apply at their office or online.
CareCredit's standard APR is 26.99%, which may be higher than the rates of other credit card issuers. Health care providers may offer promotional financing options, such as zero-interest deals, which require you to repay the balance in full on time to avoid paying interest.
Home equity line of credit
If you own a house, a home equity line of credit allows you to borrow against it, sometimes up to 85% of its appraised value minus any amount you still owe on the mortgage. You can borrow and repay the funds as often as needed during the term, and highly qualified borrowers may get lower APRs.
However, if you can't repay the HELOC, you could lose your home. Interest rates are usually variable, so monthly payments could fluctuate, and some HELOCs have upfront application, appraisal or other fees.
Borrowing money from a relative may be your most affordable and lowest-risk option, Branton says. He suggests creating a promissory note — a document that details factors like interest and repayment terms — and consulting a tax preparer.
The process has to be done correctly to satisfy the IRS, Branton says. It's also worth weighing the potential impact this arrangement could have on your relationship with the family member.
Other ways to cover transgender surgery costs
There are foundations and organizations that offer grants — funds that don't need to be repaid — for transgender surgery. The Jim Collins Foundation, Point of Pride, and Genderbands are examples of organizations that offer gender confirmation funding. Check their websites for potential eligibility requirements and application deadlines.
Flexible spending accounts
Your employer-provided insurance may allow you to contribute to a flexible spending account, up to $2,750 a year. The money in an FSA isn't taxed and can be used to pay out-of-pocket health expenses like co-pays or prescriptions.
Some health care providers allow you to set up payment plans that break up large medical bills into more affordable monthly payments. The total you pay each month will depend on the loan amount and terms you negotiate with your health care provider, and there may be billing charges or fees associated with the plan.
Additional tips: Compare and plan
After managing thousands of dollars in medical expenses, and spreadsheets to track them, both Wolsey and Lucky have found additional ways to save on expensive transgender surgeries.
Don't always choose the cheapest option
It may be tempting to shop based on price alone, but it benefits you to find a reputable surgeon with experience in the procedures you need. Working with someone unsuitable could mean you'll have to pay someone else to fix mistakes — something that Lucky has witnessed in her community.
"I had a couple of friends who went with a cheaper surgeon just because it was less money, and they ended up spending a lot more because other surgeons had to fix it," she says.
Having multiple options allows you to make the best decision for yourself and your budget.
"You can go into any surgeon's office and get them to give you a quote. It's like buying a car," Wolsey says. Through this approach, Wolsey and Lucky found a surgeon who performed the procedures they needed at a more affordable price.
"The surgeon who did my first bottom surgery and Lucky's final round of facial feminization surgery does time on the table. She does not charge for each individual procedure she does."
Before you take out a loan or apply for a credit card, add the monthly payments into your budget to determine if you can afford them.
"I think financially, you really have to check what you have. You have to be really aware of how well you are budgeting and paying off debt," Wolsey says.
Get more smart money moves – straight to your inbox
Sign up and we'll send you Nerdy articles about the money topics that matter most to you along with other ways to help you get more from your money.