Going to College: Can I Still Afford to Do This?
College may seem like a lower priority these days, but focus on the outcome. There are a million ways to get there.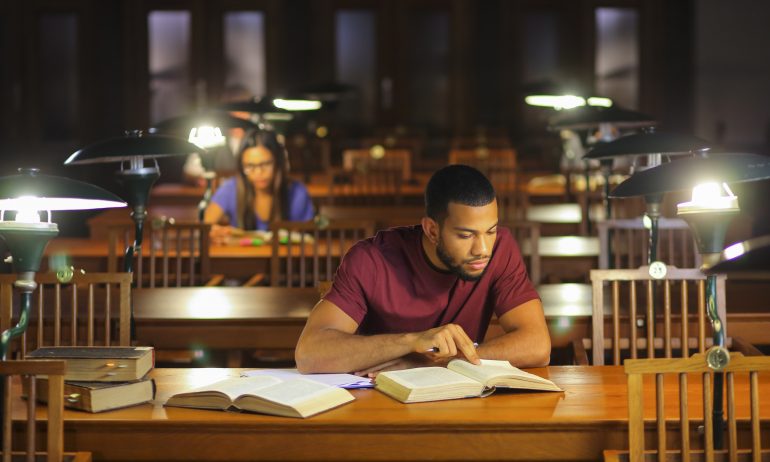 Many or all of the products featured here are from our partners who compensate us. This may influence which products we write about and where and how the product appears on a page. However, this does not influence our evaluations. Our opinions are our own. Here is a list of our partners and here's how we make money.
College is expensive on a good day. When you're living through a pandemic and a recession, it may feel downright unaffordable. But if you look ahead, college is still a worthwhile investment.
Having a college degree typically means hundreds of thousands of dollars more in lifetime earnings. An advanced degree? More than $1 million.
Right now "lifetime earnings" are probably not top of mind, but maybe another question is: Can I still afford to do this?
Yes, you can. But you're going to need to get comfortable with the unknown. Your goal will be the same — an education that provides a fulfilling livelihood. But how much you can afford to spend, how much federal aid you'll get, where you can turn for scholarships and grants, even whether you spend a semester or two learning from home — that's still a giant question mark.
Keep your eyes on the prize, and stay flexible. It's very likely your circumstances and those of the world around you will shift, and then shift again. The strategy below remains the same.
You're going to see a lot of numbers thrown at you about what you and your family are expected to pay. But you're the only one who truly knows the real-life amount you can pay now (from your savings or your income) or pay later (by making use of student loans).
Find out those numbers and keep them in mind as you shop for your education. Here's how to do it.
Look past the sticker price
A college's big sticker price might turn you off: $60,000 a year? But that's not the real cost. What's more important is the "net price." That's how much you owe after financial aid is factored in. If you compare net prices from a few different schools, you'll see that public colleges are typically cheaper than private ones. But if you get enough financial aid, the cost could end up being similar.
You can find a net price calculator on every college's website.
If your finances aren't what they used to be, consider multiple ways to cobble together a college payment.
Don't start by assuming you have to cough up the full price out of pocket, or that you have to take out loans for the full price. Most people use a mix of financial resources to pay for school. This is the optimal order to follow:
If you have to borrow, take out federal loans first over private student loans. Federal loans have benefits private ones don't, like income-driven repayment plans and loan forgiveness.
We'll help you get on track
See your spending breakdown and spot opportunities to save money.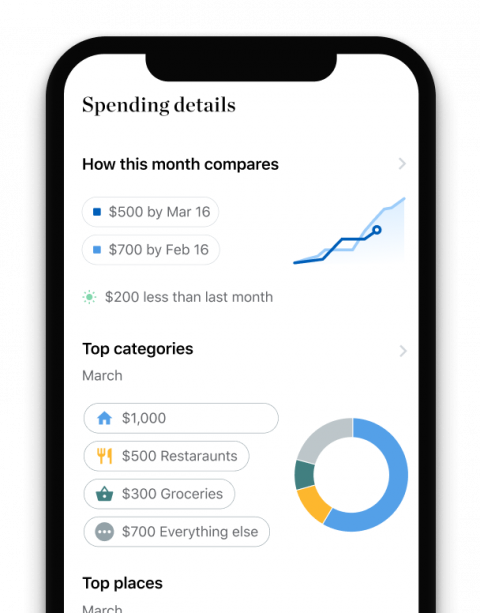 No one is saying you have to become a surgeon or study finance if you don't want to, but we'd be lying if we said your college major won't affect your lifetime earnings and your ability to repay debt.
Learn more about prospective majors and jobs using the U.S. Department of Labor's Occupational Outlook Handbook. Then find median starting salaries using sites like Salary.com or Glassdoor.
Once you have an idea of future earnings, your best bet is to aim for a student loan payment that will be "manageable."
Define what 'manageable' is
If you have to take on debt, your ultimate goal is to have a payment that won't exceed 10% of your projected after-tax monthly income your first year out of school.
That's a mouthful, so here's what that actually looks like: If you earn $45,000 a year, your estimated monthly take-home is just over $2,500. That means you shouldn't pay more than $250 a month toward student loans. At current rates, that would mean you could borrow $24,200 over four years of college.
You can afford this. Set reasonable expectations and redefine your dream school as the one that's not a nightmare to pay for.
Have a back-up plan if your finances change
During tough times you're going to be living with uncertainty about your family's future financial picture. But if your finances do change in the application process or while you're in school, you can always ask for more aid.
Asking for more aid via an appeal or updating your financial aid application are fail-safe options to use if something unexpected comes up, like a job loss or a medical emergency. There are two ways to get more aid:
• Update your Free Application for Federal Student Aid, or FAFSA. Make updates at fafsa.ed.gov. You can correct any errors and provide new financial information. You have until the FAFSA deadline (June 30) to make changes. For the 2019-20 school year you have until June 30, 2020, to do it and for 2020-21 you have until June 30, 2021.
• File an appeal. Contact your school's financial aid office and request for more aid. Make the request via email or phone and include the specific additional sum you'll need and supporting documents to demonstrate why you need it.
Spot your saving opportunities
See your spending breakdown to show your top spending trends and where you can cut back.