Is Sallie Mae a Federal or Private Loan?
Sallie Mae provides private student loans. Federal loans formerly serviced by Sallie Mae are now under Navient.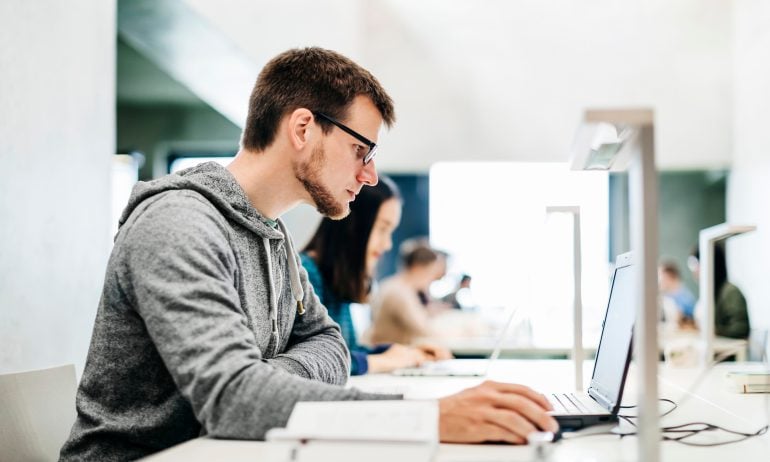 Many or all of the products featured here are from our partners who compensate us. This may influence which products we write about and where and how the product appears on a page. However, this does not influence our evaluations. Our opinions are our own. Here is a list of our partners and here's how we make money.
All Sallie Mae loans taken out since 2014 are private.

The best way to determine if you have federal or private student loans is to check studentaid.gov.

If you need to borrow money for college, exhaust federal student loans before taking out a private student loan.
All new Sallie Mae loans are private. But if you took out a Sallie Mae loan before 2014, it might have been a federal loan and is likely now serviced by Navient.
Sallie Mae started off under the federal government and provided loans through the Federal Family Education Loan program, or FFEL. In 2004, Sallie Mae privatized and began issuing private loans while still offering FFEL loans. Sallie Mae stopped offering federal loans when the FFEL program ended in 2010, but continued to service federal loans though 2014. Since then, Sallie Mae no longer services federal loans and provides only private student loans.
Most student loans are federal. But if you're still unsure about whether your student loan is federal or private, the best way to find out is by logging into studentaid.gov with your FSA ID. All federal loan information is housed there. If you don't find your loan information through studentaid.gov, you have a private student loan.
How do Sallie Mae loans work?
Sallie Mae currently offers private student loans for undergraduate, career training and graduate programs. It also provides parent loans and is one of the few lenders to offer loans to part-time students.
Applying for a Sallie Mae loan requires a hard credit check. You'll typically know whether you are approved within 15 minutes. But Sallie Mae doesn't disclose its minimum qualifying credit scores or income, so you'll need to fill out an application to see if you qualify. If your application is rejected, check other private student loan lenders to find a better fit.
Before you apply to Sallie Mae or any private lender, file the Free Application for Federal Student Aid, or FAFSA, and exhaust federal student loan options. Federal student loans have benefits not available for private loans and often come with lower interest rates.
Spot your saving opportunities
See your spending breakdown to show your top spending trends and where you can cut back.