Student Loan Refund Checks Are Arriving — But Don't Spend Yet
With student debt cancellation in legal limbo, don't spend your refund check just yet.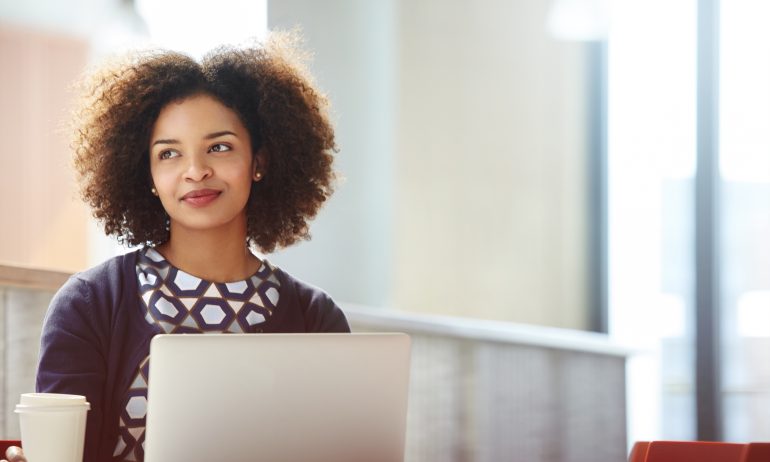 Many or all of the products featured here are from our partners who compensate us. This influences which products we write about and where and how the product appears on a page. However, this does not influence our evaluations. Our opinions are our own. Here is a list of our partners and here's how we make money.
Borrowers who asked for refunds on student loan payments they made during the pandemic pause are beginning to see checks in their mailboxes.
But no one should spend their student loan refund check just yet. If legal challenges succeed in striking down the White House's plan to forgive up to $20,000 in student loan debt, you'll be on the hook for your entire student loan tab — including the refunded amount.
That's not as improbable as it seems. In February, the Supreme Court will hear a case that has blocked delivery of the student debt cancellation plan, and numerous other lawsuits are circling. The White House is fighting the obstacles, but the outcomes remain uncertain.
Here's everything else you need to know about student loan refund checks, including how to request them, eligibility rules and how refunds could impact the interest accrued on your student loans.
Who is getting student loan refund checks?
Those who made payments or paid off their federally held loans during the interest-free forbearance — by individual payments or lump sum — are entitled to seek refunds. Payments made since March 13, 2020, are eligible. Refund requests can be made only by you and refunded to you, even if someone else made a payment on your loan.
That forbearance was extended once again on Nov. 22, possibly until as late as August 2023, depending on the outcome of pending lawsuits. Any payments you make until forbearance ends would qualify for a refund.
Private student loan payments aren't included. Neither are payments made on some FFELP or Perkins loans.
Why would I ask for a student loan refund check?
More than 40 million borrowers were allowed to pause their payments, interest-free, during the pandemic. Millions of people made payments anyway; some even paid their loans off.
To take full advantage of the Biden debt cancellation plan — up to $10,000 per borrower, or $20,000 if they received a Pell Grant at any point in the past — many are seeking a refund of payments that brought their balances below those thresholds.
The White House says around 26 million people have applied for debt cancellation, and 16 million borrowers have already been approved. The Department of Education sent an email to those approved borrowers on Nov. 19, informing them of their status and cautioning that relief would happen only "if and when we prevail in court."
Payment refunds are automatic for many
Assuming debt cancellation occurs, the Education Department has said a refund of the overpayment would be automatic for anyone who paid down their debt below the cancellation amount they qualify for. That is, if you qualify for $10,000 in cancellation but paid the balance down to $8,000 during the pandemic, your balance of $8,000 would be discharged and the remaining $2,000 would be refunded.
While that process would be automatic for many borrowers, others would have to successfully apply for debt cancellation first.
Other borrowers, who have a balance remaining even after the $10,000 or $20,000 debt cancellation, still can receive refunds on voluntary payments made after March 13, 2020, by contacting their servicer. It's important to note that these refunded payments will increase your loan balance and your monthly payments. If you expect to have a balance after discharge is applied and wish to request a refund, you can do so by contacting your servicer until Dec. 31, 2023.
How do I request a refund?
Starting the process for getting a refund on payments is relatively simple if you have the right information handy. You need:
Your loan servicer's phone number.

Your Social Security number.

Payment confirmation numbers or bank payment information.

The address where you want your refund delivered.
You can likely find payment confirmation numbers on your loan servicer account portal under your payment history. Each payment has a unique identification number that will allow the servicer representative to apply your refund accurately. You can find your bank transaction dates or check numbers on your bank account portal.
The first step is to call your loan servicer. Your loan servicer representative could ask for your Social Security number to pull up your account. After they verify your account and identity, let them know you want to request a refund on payments made during the interest-free forbearance period.
The representative will ask you which payments, specifically, you want refunded. To make this go quickly and smoothly, be prepared to provide them with the applicable payment confirmation numbers or transaction numbers.
You will also need to confirm your address on file: Refunds will likely come via paper check, as some borrowers have already reported.
Then, the representative will submit the request on your behalf and provide you with a confirmation.
When will I get my money back?
You should receive refund checks in six to 12 weeks, though some borrowers say they were quoted longer processing times. You will also see your loan balance increase by your refunded amount in that time frame.
Spot your saving opportunities
See your spending breakdown to show your top spending trends and where you can cut back.