How Parent PLUS Loan Borrowers Can Get COVID Relief
Payments on most parent PLUS loans are automatically suspended through Aug. 31, 2022.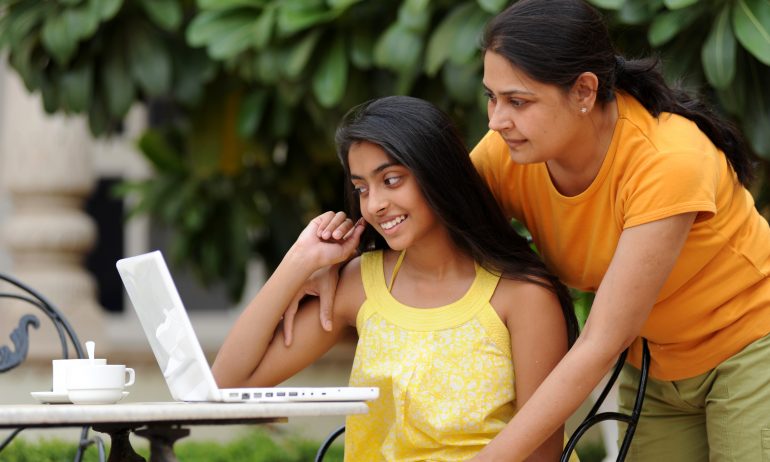 Many or all of the products featured here are from our partners who compensate us. This may influence which products we write about and where and how the product appears on a page. However, this does not influence our evaluations. Our opinions are our own. Here is a list of our partners and here's how we make money.
If you have a parent PLUS loan, you are entitled to the same student loan relief options as other federal student loan borrowers:
Payments on most parent PLUS loans are automatically suspended without interest through Aug. 31, 2022.

Collection activities on most defaulted parent PLUS loans may be stopped during the same time period.
But not all parent borrowers will qualify. If your child graduated more than 10 years ago — or you're still repaying loans from your own education — you may not receive these benefits.
Here's what to know about parent loan relief options during the coronavirus.
Only federally held loans qualify
All parent PLUS loans have been issued via the federal direct loan program since 2010. If you borrowed a parent loan after July 1, 2010, it will qualify for the new benefits.
But if you borrowed a parent PLUS loan before 2010, it likely came from the Federal Family Education Loan program, or FFEL. Any debt left from your own education may be FFEL loans, too.
Most FFEL loans are held by commercial lenders, making them ineligible for federal student loan relief.
However, some FFEL loans were previously sold to the government. You can find out if your FFEL loans are owned by the government by looking at the details in your studentaid.gov account. Loans that have the Department of Education listed as the lender should receive relief.
If your FFEL loans aren't eligible, you can consolidate them into the direct loan program to qualify.
How to keep making payments
Other relief options for parents
If your parent loans don't qualify for payment relief — or you can't pay parent PLUS loans once the suspension ends — you have options to decrease your payments:
Make payments based on income. Income-Contingent Repayment is the only income-driven repayment plan available to parent PLUS borrowers. Payments will be set at 20% of your discretionary income for 25 years, or at 12 years of fixed payments — whichever is less. You must first consolidate parent PLUS loans to qualify for ICR.

Postpone repayment with deferment or forbearance. You may qualify for an unemployment deferment if you've lost your job. That would pause your payments for at least six months. You can also receive forbearance in 12-month increments at your loan holder's discretion.

Consider student loan refinancing. It can make sense to refinance high-interest parent PLUS loans with a private lender to lower your payments. But doing so would cost you the federal loan benefits listed above. Make sure your job isn't at risk and that you won't need the flexibility of federal loans before you refinance them.
You may decide that filing for bankruptcy is right for you, depending on your overall financial situation. Student loans can be dismissed via bankruptcy, but doing so requires additional steps that can be expensive.
If you have private student loans
If you borrowed a private parent loan or co-signed a private loan with your child, private student loan relief is available. Consider the following if you have private parent loans:
Look into temporary payment postponements. Many private lenders are offering disaster-related forbearance, often for 60 or 90 days. During this break, interest will accrue on your loans.

Lower payments by refinancing. If you can qualify for a lower interest rate, there's little downside to refinancing private loans. You may be able to get a smaller payment if you have a strong credit score (a FICO in at least in the high 600s) and a steady income.
Spot your saving opportunities
See your spending breakdown to show your top spending trends and where you can cut back.