Do You Have to Fill Out the FAFSA Every Year?
You must submit the FAFSA every year you're in college if you want to receive aid.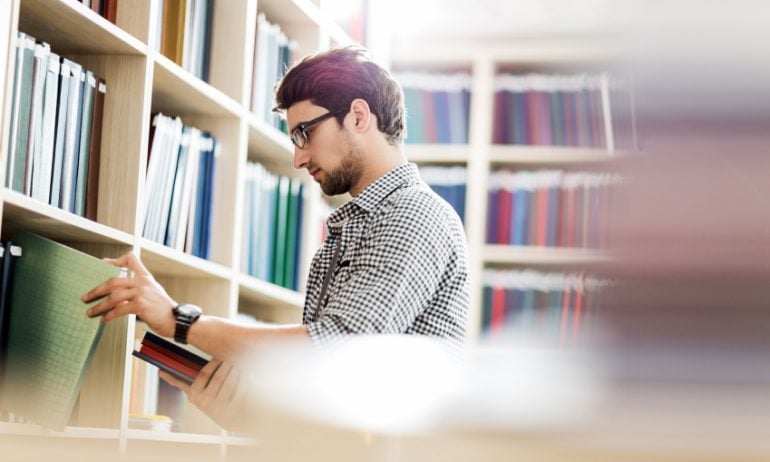 Many or all of the products featured here are from our partners who compensate us. This may influence which products we write about and where and how the product appears on a page. However, this does not influence our evaluations. Our opinions are our own. Here is a list of our partners and here's how we make money.
Students must submit the Free Application for Federal Student Aid, or FAFSA, to access federal financial aid — grants, scholarships, work-study and federal loans — as well as certain state and institutional aid each year they're in school. Yet returning college students aren't achieving the same pace of completions as their freshman counterparts, colleges say.
The financial aid office at the University of Texas at Austin, for example, have noticed "a significant lag" in returning students who file year over year, according to Diane Todd Sprague, the office's executive director.
If you rely on financial aid to pay for college, you always need to submit the form. Here's why you should fill out the FAFSA every year.
You might receive more financial aid than you did last year
Financial aid eligibility is adjusted year to year. If your family has experienced changes in financial status — maybe one of your parents has lost a job or a sibling has started college — you might be eligible for more financial aid.
When you file a FAFSA, you can use prior-prior year tax information, or 2019 information for the 2021-22 form. Prior-prior year information is used so students can receive an estimate of aid eligibility without waiting for tax season to apply. If your circumstances have changed significantly in the two years since a prior-prior tax filing, don't wait to submit the FAFSA. Once your newest taxes are filed, you can go back and update your tax information.
Organizations that grant free college funding use the FAFSA to decide if you qualify. Pell Grants are a good example; you don't have to pay them back the way you do student loans. But they're first-come, first-served — so apply as soon as you can after the FAFSA is released Oct. 1 for your best shot at qualifying.
You might also need to file the FAFSA to qualify for scholarships through your college. "A lot of scholarship agreements now say that you have to file after the first year," says Dennis Correll, former associate dean for enrollment management at Penn State's Pennsylvania College of Technology.
You might need a new federal student loan
When grants, scholarships, savings and work-study don't meet the full costs of attending school, student loans can close the gap. If you took out a federal student loan last year, you'll likely need another one this year. Completing the FAFSA is the only way to get federal loans, which offer more protections and typically lower interest rates than private student loans. It's best to max out federal aid before turning to private student loans, which are obtained through banks and online lenders and don't require the FAFSA.
Complete the FAFSA on the federal student aid website. If you filed last year, log in to the FAFSA website with your FSA ID and click the FAFSA Renewal button. You'll be directed to a partially prefilled form and can provide new financial information.
You can complete an application until June 30 of the school year for which you're filing — that's June 30, 2022, for the 2021-22 school year. However, your school or state typically has much earlier FAFSA deadlines. Find your state deadline on the FAFSA website.
Spot your saving opportunities
See your spending breakdown to show your top spending trends and where you can cut back.