What Is a Payday Loan?
Payday loans are high-cost, short-term — and risky — loans. There are cheaper alternatives available for you.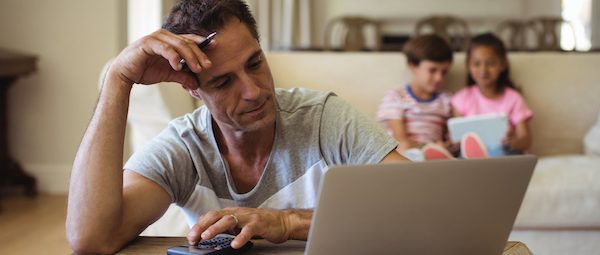 Many or all of the products featured here are from our partners who compensate us. This may influence which products we write about and where and how the product appears on a page. However, this does not influence our evaluations. Our opinions are our own. Here is a list of
our partners
and
here's how we make money
.
A payday loan is a high-cost, short-term loan for a small amount — typically $300 to $400 — that's meant to be repaid with your next paycheck. Payday loans require only an income and bank account and are often made to people who have bad or nonexistent credit.
Financial experts caution against payday loans — particularly if there's any chance the borrower can't repay the loan immediately — and recommend that they seek one of the many alternative lending sources available instead.
Payday loans look different in nearly every state. They may go by names such as cash advance, deferred deposit, deferred presentment, or credit access business.
How do payday loans work?
A payday lender will confirm your income and checking account information and deliver cash in as little as 15 minutes at a store or, if the transaction is done online, by the next morning with an electronic transfer.
In exchange, the lender will ask for a signed check or permission to electronically withdraw money from your bank account. The loan is due immediately after your next payday, typically in two weeks, but sometimes in one month.
If the loan is issued at a store, the lender will make an appointment for you to return and repay when the loan is due. If you don't show up, the lender will run the check or withdrawal for the loan amount plus interest. Online lenders will initiate an electronic withdrawal.
Online payday loans may go through a direct payday lender, which makes its own decisions about loans, or brokers, who sell your loan to the highest bidder. Both situations carry risk, but if you feel you must take a payday loan, choose a direct lender to avoid added costs and the risk of fraud.
NerdWallet Guide to COVID-19
Get answers about stimulus checks, debt relief, changing travel policies and managing your finances.
How much can I borrow with a payday loan?
The amount you can borrow varies by your state's laws and the state of your finances. Most states that allow payday lending cap the amounts somewhere between $300 and $1,000. You can find details on state limits here.
This doesn't mean you'll be approved for the highest amount allowed by law. A payday lender will consider your income, expenses and payday lending history to determine how much you can reasonably be expected to pay back.
What do I need to get a payday loan?
To qualify for a payday loan you typically need an active bank account, an ID and proof of income such as a pay stub. You must be at least 18.
You can be rejected for a payday loan, despite having income and a bank account, for several reasons, including:
You don't make enough money. Lenders typically require at least $500 monthly net income

You don't meet repayment requirements. States may have specific laws limiting how much of your income you can spend, and each lender may have its own algorithm to gauge the risk you won't repay.

You already have an outstanding loan. Lenders subscribe to a company that can track loans in real time.

You are active-duty military. Federal law prevents payday lenders from making short-term loans at more than 36% APR to military members. Some lenders find ways around the law, but others exclude them as customers.

You have a recent bankruptcy.

You have recent bounced checks.

You have not been employed long enough.

Your bank account has been opened too recently.
How much does a payday loan cost?
The cost of a loan from a storefront payday lender is typically $15 for every $100 borrowed, according to research from the federal Consumer Financial Protection Bureau. For a two-week loan, that's effectively a 391% APR.
Online payday lenders tend to charge higher rates and often claim exemption from state rate caps. The CFPB found the median online payday loan cost $23.53 per $100 borrowed. That's a 613% APR.
If the loan isn't repaid in full on the first payday, a new finance charge is added and the cycle repeats. Within a few months, borrowers can end up owing more in interest than the original loan amount. The average borrower pays $520 in fees to repeatedly borrow $375, according to The Pew Charitable Trusts.
That's why payday loans are risky — it's easy to get trapped in a cycle of debt and expensive to get out.
Does paying back payday loans build credit?
Not usually. Most payday lenders don't report on-time payments to credit bureaus, so the loan can't help your credit scores or build your credit.
If you don't pay the loans back, however, your credit can be damaged. The payday lender may report the default to the bureaus or sell the debt to a collections agency that will do so, hurting your scores.
What happens if I can't repay a payday loan?
Lenders will continue to try to withdraw money from your account, sometimes breaking amounts into smaller chunks to increase the chance the payment will go through. Each failed attempt can trigger bank fees against you.
At the same time, payday lenders will start calling you and sending letters from their lawyers. They may even call your personal references.
A lender may try to negotiate a settlement with you for some part of the money owed. Or the lender may outsource the loan to a debt collector, which could file a civil lawsuit.
If the lawsuit is successful, the resulting court judgment against you remains public for seven years and can lead to seizure of your assets or garnishment of your wages.
Payday loan alternatives to consider
Most people who take out payday loans say they have other options, according to a Pew survey. Borrowers say they could do the following — all of which are typically better options than a payday loan:
Delay paying some bills (62%)

Borrow from family and friends (57%)

Get a loan from a bank or credit union (44%)

Borrow from employer (17%)
Take the quiz below to explore your alternatives to payday loans:
Investigate ways to dig up fast cash or more savings in your budget, including selling possessions and increasing your income with side gigs.
Once your immediate cash emergency passes, start building an emergency fund. If you can save even a few hundred dollars over time, then you're repaying yourself rather than the lender when emergencies arise.
Payday loan alternatives to avoid
Long-term payday installment loans: Available at both storefronts and online, these loans extend repayment terms to as long as three years. You don't need good credit — they often advertise themselves as no-credit-check installment loans — but you typically must meet the requirements of a payday loan. Interest charges mount quickly: A $2,000, three-year loan at 400% APR will end up costing over $16,000.
Auto title loans: These short-term loans, where they're legal, require you to hand over the title to your vehicle as collateral for the debt. They're often compared to payday loans, but they can be even worse: If you don't repay, the lender can seize your car.