What Is an Installment Loan?
An installment loan allows you to borrow funds that you repay over a period of time in fixed amounts.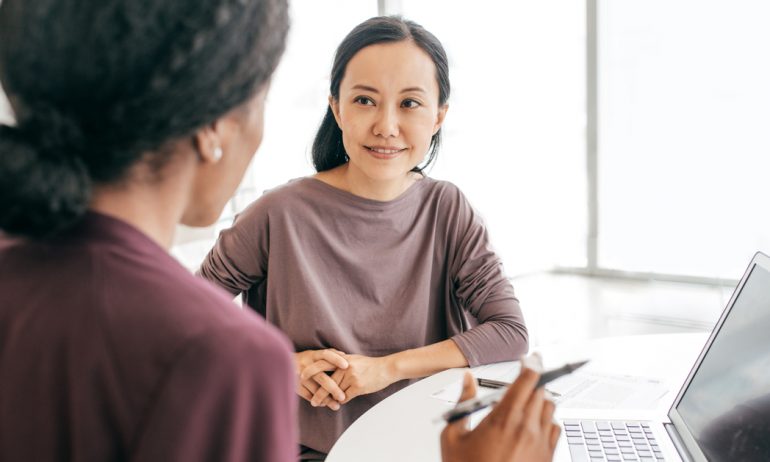 Many or all of the products featured here are from our partners who compensate us. This may influence which products we write about and where and how the product appears on a page. However, this does not influence our evaluations. Our opinions are our own. Here is a list of our partners and here's how we make money.
An installment loan is money you borrow and pay back with fixed payments — or installments — over a period of time, or term. It differs from a revolving line of credit, which you get with a credit card, that lets you borrow funds every time you make a purchase.
Types of installment loans
Installment loans are differentiated primarily by their terms, which may be as short as two weeks or as long as 30 years. Here's a brief summary of common types of installment loans:
Personal loans: These loans are offered by banks, online lenders and credit unions, and can be used for nearly any purpose, most often to consolidate debt.
Personal loans are repaid in monthly installments. Interest rates generally range from 6% to 36%, with terms from two to five years. Because rates, terms and loan features vary among lenders, it's best to compare personal loans from multiple lenders. Most online lenders allow you to pre-qualify for a loan with a soft credit check, which doesn't affect your credit score.
No-credit-check loans: Tread carefully with lenders that offer short-term, no-credit-check installment loans, which come with high rates and fees. Some lenders position themselves as low-cost alternatives, but still feature high interest rates and fees and should be considered only after you've ruled out other options.
Auto loans: Car loans are a common form of an installment loan offered by banks, credit unions and dealerships, with interest rates generally between 3% and 15%.
Home loans: A mortgage is an installment loan used to purchase a house. Common mortgage terms are 15 years or 30 years, with the choice of a fixed or adjustable interest rate.
Pros and cons of installment loans
Installment loans, with their fixed payments, offer more predictability than other forms of credit. Consider these pros and cons before you take an installment loan.
Easy to anticipate: With an installment loan, you know exactly how much you need to repay each month, allowing predictability in your budget. If the idea of having to wait for your credit card statement to know what you need to pay each month is worrisome, installment loans can be an attractive option.

Lock in low rates: Installment loans typically offer fixed interest rates for the duration of the loan. For well-qualified borrowers with good credit scores, getting a low rate could save hundreds of dollars over the loan term.
Lack of flexibility: With a credit card, you may be able to boost your available credit. With an installment loan, you typically can't increase the loan amount once you receive your funds.
Predatory practices: Some lenders offering fast-cash installment loans target borrowers with poor credit — generally those with scores under 630 — with predatory lending practices. Be wary of loans, including payday loans, with high borrowing fees or hidden costs that benefit the lender over the borrower.
Alternatives to high-cost installment loans
Credit unions offer small-dollar installment loans. They're good options for borrowers with low credit scores who may need a flexible payment plan. Interest rates at federal credit unions are capped at 18% by law for most loans.
If you have a credit score below 630 or lack a credit history, credit-builder loans are a good alternative. Loan repayments are also reported to the three major credit bureaus: Equifax, Experian and TransUnion.
Members of some credit unions have access to payday alternative loans, or PALs, which give borrowers access to small dollar amounts at lower costs than conventional payday loans.