Payday Loan Consolidation: What It Is and How It Works
Consolidating high-interest payday loans into one personal loan can help ease a debt burden.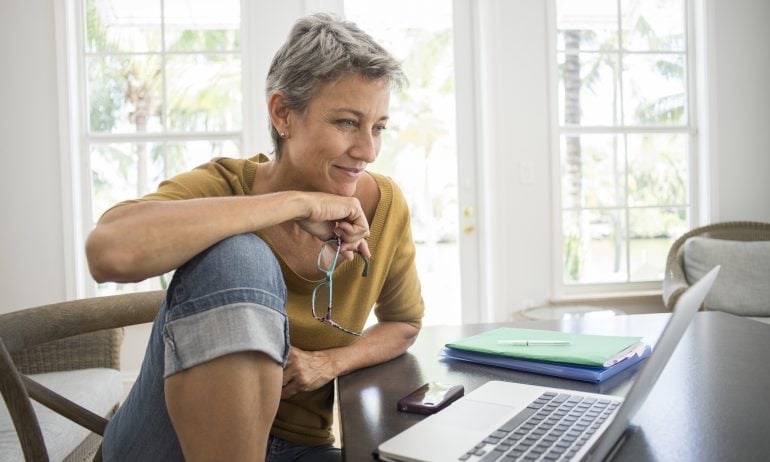 Many or all of the products featured here are from our partners who compensate us. This influences which products we write about and where and how the product appears on a page. However, this does not influence our evaluations. Our opinions are our own. Here is a list of our partners and here's how we make money.
Payday loans are expensive, high-interest loans with short repayment periods that can be difficult to repay on time. Borrowers unable to make payments may opt to roll over their loan for a fee. With enough rollovers, this could mean owing more than the initial loan amount.
If you're struggling to manage multiple payday loan payments, payday loan consolidation may be an option to consider.
What is payday loan consolidation?
Payday loan consolidation is when you combine multiple existing payday loans under one new personal loan, which you pay off in monthly installments at a lower interest rate.
By consolidating payday loans with a lower-interest personal loan, you can have a longer repayment period and small monthly payments that are easier to manage. In addition, having just one loan payment can feel less overwhelming and help you stick to your debt payoff plan.
How does payday loan consolidation work?
If you want to consolidate payday loans, you'll need to apply for a personal loan from a credit union, online lender or bank.
Once approved for a personal loan, you'll receive a lump sum of money that you'll use to pay off your payday lenders. You'll then make monthly payments on your new personal loan until that loan is paid in full.
When is payday loan consolidation a good idea?
As long as you can qualify for a personal loan at a lower interest rate than your payday debts and afford the monthly installments, payday loan consolidation is generally a good idea.
Payday loans typically have fees that equate to extraordinarily high annual percentage rates — typically around 400% — which is why financial experts consider them to be a toxic form of debt for many borrowers.
Though personal loans can also have high APRs, they don't exceed 36%, a considerable difference from triple-digit rates. Consumer advocates consider 36% to be the maximum APR for an affordable loan.
Personal loans also have more forgiving repayment terms. Unlike payday loans, which usually come due every two weeks, personal loans are paid off in monthly installments with terms ranging from two to seven years. Though this may mean a longer loan, it can offer a clearer path out of debt since installments are small and fixed, meaning they won't change over the course of the loan.
For example, for a $1,000 personal loan at 23% APR with a three-year repayment term, you'll make monthly installments of $38.71. The loan will cost about $394 in total interest.
How to consolidate payday loans
1. Add up your payday loan balances
Your first step in consolidating payday loans is to add up your current balances for all payday loan debt. Loan amounts for personal loans vary, but typically start around $1,000, so you'll need at least $1,000 in payday debt to apply.
2. Shop around for the best loan
Once you know the amount you need to pay off your debts, shop around and compare loan options from different lenders.
Personal loans are offered at credit unions, online lenders and some banks. Credit unions and online lenders may look more favorably upon applicants with short or no credit history or bad credit scores (629 credit score or lower).
One of the best ways to compare loan offers is to pre-qualify, a short process that lets you see what loan amount, rate and term you may qualify for without hurting your credit score. Not all lenders offer pre-qualification, but most online lenders do.
You can pre-qualify with NerdWallet to check your rate with online lenders.
See if you pre-qualify for a personal loan – without affecting your credit score
Just answer a few questions to get personalized rate estimates from multiple lenders.
4. Apply for the loan and receive funds
Once you've chosen a lender, it's time to apply. Applying for a personal loan includes filling out an application, usually online, with personal information like your Social Security number, address and contact details. You'll also need to submit documentation, including proof of identity, employment and income.
If your application is approved, you'll sign the loan agreement and receive funds typically within one week, though some lenders fund the same day you're approved.
5. Pay off lenders and begin repayment on your personal loan
Once you have the money, go to each payday lender and pay off your individual debts. This step is the most important; if you skip it and use the money elsewhere, you could end up even deeper in debt.
Once your debts are paid off, make a plan to pay off your personal loan. Missed payments can mean a late fee, and payments received 30 or more days past due can be reported to the credit bureaus, jeopardizing your credit score.
Other ways to pay off your payday loans
If you don't want to consolidate payday loans, or aren't approved for a personal loan, consider these other options for getting out of payday debt.
Nonprofit credit counseling: Nonprofit organizations offer financial counseling for those who struggle with debt. Though not all counselors may be able to negotiate with payday lenders directly, they can look at your overall financial picture and evaluate the best options for addressing payday debt. Some nonprofit credit counseling services are free, while others may require a fee. 

Borrow from family or friends: Close family and friends may be a resource if they're willing to spot you emergency cash to repay your payday loans. Make sure to draw up a loan agreement to avoid any miscommunication about when and how you'll pay them back.

Ask about extended repayment: Some lenders may offer an extended repayment plan, which lets you make smaller payments over a longer period of time. This option might carry an additional fee, and terms can vary by state and lender.
Payday loan alternatives when you need cash fast
One way to avoid having to take a payday loan in the future is to build an emergency fund, which is cash set aside to cover unexpected expenses. Even a $500 emergency fund can keep you out of payday debt.
Building an emergency fund takes time, though, so if you need immediate cash, these alternatives are less predatory than payday loans and don't require good credit.
See if you pre-qualify for a personal loan – without affecting your credit score
Just answer a few questions to get personalized rate estimates from multiple lenders.
Comparing options? See if you pre-qualify for a personal loan - without affecting your credit score
Just answer a few questions to get personalized rate estimates from multiple lenders.
Get more smart money moves – straight to your inbox
Sign up and we'll send you Nerdy articles about the money topics that matter most to you along with other ways to help you get more from your money.