What Is Credit Insurance?
Credit insurance ensures that the lender continues to receive payments if you can't make them. You may not need it.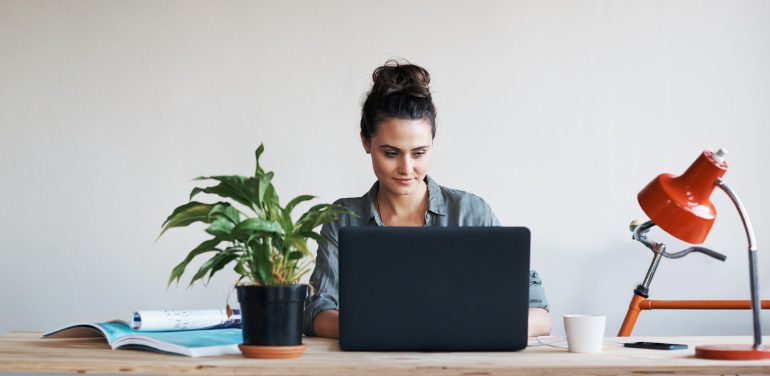 Many or all of the products featured here are from our partners who compensate us. This may influence which products we write about and where and how the product appears on a page. However, this does not influence our evaluations. Our opinions are our own. Here is a list of our partners and here's how we make money.
Credit insurance covers your loan or credit card payments in the event you become unable to pay due to a financial shock like unemployment, disability or death.
Though it sounds like life insurance or disability insurance, there is a key difference: Credit insurance does not pay you anything; instead, it only ensures that the lender continues to receive payments. By doing so, it may protect your credit.
Do I need credit insurance?
You cannot be forced to buy a lender's credit insurance.
Lenders may offer you the option to buy credit insurance when you're applying for an auto loan or auto equity loan, an unsecured installment loan or a subprime credit card. Banks and credit unions may also offer this option with their loans.
Credit insurance is also called "payment protection insurance." A "voluntary debt cancellation addendum" works similarly; all these products ensure the lender receives payments if you are unable to make them.
NerdWallet does not recommend taking credit insurance if you already have a traditional life or health insurance policy that will cover your obligations when something goes wrong. Research by the Center for Economic Justice has shown that credit insurance premiums are typically more expensive than traditional insurance, and payouts are smaller when claims are filed.
Types of credit insurance
There are four major types of credit insurance coverage:
Credit life: Makes the remaining loan payments to the lender in the event of your death.

Credit involuntary unemployment: Makes a limited number of monthly payments to the lender if you lose your job through no fault of your own.

Credit disability (also known as credit accident and health insurance): Makes a limited number of monthly payments to the lender if you become disabled.

Credit personal property: Commonly offered by jewelry or furniture stores, this type of insurance pays the lender if the item you bought is stolen or destroyed.
A lender may bundle different types of credit insurance into a single offering.
How much does credit insurance cost?
The cost of credit insurance is based on the type of loan, the type of insurance you choose, the loan amount, term of the loan and the state you live in. The price is influenced to a large degree by the commission that insurers pay lenders, making credit insurance premiums typically more expensive than regular insurance premiums.
For example, the state of Wisconsin estimates that a borrower who takes credit life insurance on a $15,000 installment loan would pay $301 annually. The U.S. Government Accountability Office found premiums for credit insurance on credit card balances ranged from 85 cents to $1.35 a month per $100 of outstanding balance. On a $5,000 balance, that insurance could cost $43 to $68 a month.
If you choose to buy credit insurance, your monthly loan payment will go up, because you will pay interest on both your loan amount and the added insurance premium. For revolving loans like credit cards, the premium is added to the monthly statement and varies according to your balance.
Is credit insurance right for me?
We do not recommend credit insurance if you already have life or disability insurance coverage. Traditional coverage is cheaper and will pay your family if anything happens, instead of the lender.
Instead, use the money you would have paid for credit insurance to build an emergency fund. Even a little money saved can enable you to make payments during a gap in employment or if you face an unexpected shortfall.
Neither of these options may be practical. In that case, here are a few things to remember about taking credit insurance:
It's optional. By law, lenders cannot force you to purchase credit insurance to get a loan. They may require that your car or another asset used as collateral be insured, but you are not required to insure it through the lender.
It's not included in the cost of your loan. Lenders will disclose the cost of insurance separately from the annual percentage rate. (Members of the military will see the cost included in the loan APR.) Insurance premiums could dramatically increase the APR.
It could make your loan unaffordable. Lenders often market credit insurance to consumers who have low credit scores. Unscrupulous lenders may aggressively target bad-credit consumers to increase the cost of the loan.
8 questions to ask before getting credit insurance
Will the premium be financed as part of the loan?

Can you pay monthly instead of financing the entire premium as part of your loan?

How much lower would your monthly loan payment be without the credit insurance?

Will the insurance cover the full length of your loan and the full loan amount?

What exactly is covered? What exactly is not covered?

Is there a waiting period before the coverage becomes effective?

Can you cancel the insurance? Can you get a refund?
Get more smart money moves – straight to your inbox
Sign up and we'll send you Nerdy articles about the money topics that matter most to you along with other ways to help you get more from your money.