Have Seasonal Housing Market Trends Returned?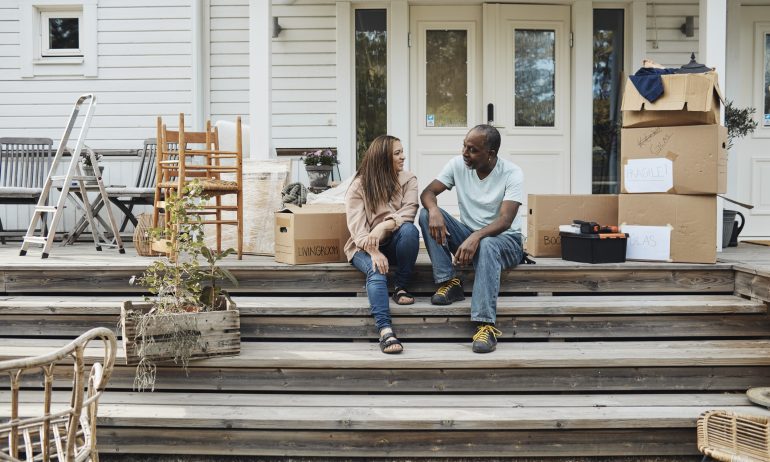 Some or all of the mortgage lenders featured on our site are advertising partners of NerdWallet, but this does not influence our evaluations, lender star ratings or the order in which lenders are listed on the page. Our opinions are our own. Here is a list of our partners.
Three years after the pandemic first upended the traditional homebuying season — and life as we knew it — some data indicates a return to seasonal housing fluctuations.
Most people have heard of "homebuying season," even if they're unclear on when that season actually occurs. Generally, it refers to the period of higher prices, sales volume and more homes on the market in the warmer months. This "season" is only part of the flows that happen during a year in the housing market.
Home prices, sales and listings usually follow a somewhat predictable pattern, rising and falling during certain months. But since the COVID-19 pandemic and resulting economic turbulence upended those patterns beginning in 2020, we've been waiting for their return. Some data indicates we're getting closer to that normal.
But first, a note on what remains different:
Home prices climbed swiftly in the months after pandemic lockdowns, and while that growth has leveled off and prices may even come down in some markets, there's no expectation that we'll return to pre-pandemic prices. Nor can buyers expect a return to ultra-low mortgage rates. Barring slight fluctuations, higher rates are here to stay, and as consumers have adjusted to this possibly harsh truth, demand has begun to normalize. All of this means that even if movement in the data returns to more predictable patterns, the numbers themselves won't resemble what they once did.
Sales prices return to summer peak, winter valley
Generally, prices are at their lowest at the start of the year, climbing into the summer months before falling gently in late autumn and then beginning the cycle again. Most often, they end the year higher than they started but lower than their peak.
Home prices peaked in June or July in eight of the past 10 years, according to my analysis of Realtor.com data. The two years that bucked this trend: 2020 and 2021.
In both of those years, sales prices peaked in December, as they continued their ascent. In 2022, as demand fell because of rising rates late in the year, the typical sales price for a home consistently fell from its June peak, returning to its January level — $315,000 — by the end of the year and marking a more dramatic winter decline than usual.
What it means for 2023 buyers: Price growth this year isn't expected to match the unusually robust ascent of 2020 and 2021 but likely won't decrease in the latter half of the year as dramatically as it did in 2022, either. Buyers are becoming accustomed to higher rates as the new normal, and unlike last year when those rates were a shock, they will continue to shop for homes in the latter half of 2023. This means you may see prices peak in the summer before a slight decline in the fall, resembling a more traditional seasonal path.
Higher rates hamper inventory recovery
In a typical year, the number of active listings begins at a low point, climbing in spring and peaking in the fall before beginning the end-of-year decline. Inventory peaks later than prices, on average.
In 2020, inventory started low, according to script, but continually declined through the end of the year as the pandemic raged. The number of listings in 2021 followed a more seasonal trajectory but were a fraction of the usual volume. In other words, inventory began an ascent in spring, peaked in fall and began coming down late in the year, but there were roughly half as many listings as there were before the pandemic. Last year, inventory staged a bit of a recovery, with the number of listings more than doubling from February to October.
What it means for 2023 buyers: This year, the trajectory of homes on the market may resemble more of a normal season, with listings rising into autumn, but high mortgage rates will continue to help keep inventory down. This is because owners with a mortgage likely have lower rates — they bought or refinanced during the sub-4% period that just ended. So, many of these would-be sellers are unlikely to want to give up that existing low-interest mortgage in exchange for the 5%-7% rate they may face this fall.
For 2023 buyers, this means continued slim pickings. The selection of homes available may have improved from 2021, but there still aren't enough. If you're shopping for a home with a long list of must-haves, you can expect to struggle. Instead, be flexible. Know what you're willing to compromise on — location, home price or features, for example — to deepen the pool of potential listings that fit the bill.
Sales trends appear to normalize in 2022
Home sales dipped in spring 2020 as the nation shut down in the early months of the pandemic. From there, they took off and didn't abate to the normal extent as months got cooler. Later that year and in 2021, the number of existing homes being sold remained high through the end of the year, a time when sales are normally waning. In 2022, however, rising mortgage rates helped temper demand and bring the number of homes sold down in the third and fourth quarters, according to my analysis of National Association of Realtors data.
What it means for 2023 sellers: Though demand for homes has cooled compared with the first two years of the pandemic, it has remained relatively strong despite higher rates. This sustained demand paired with a limited supply strengthens the case for continued competition and the likelihood you'll be successful if you choose to sell your home. While you likely will pay more for your mortgage in the form of higher interest this time around, the equity you have in your current home means you could also make a larger down payment than you may have last time. Consider a shorter mortgage term — such as a 15- or 20-year fixed instead of the traditional 30-year fixed — to reduce your overall loan costs. If you can swing it, the fewer years of interest you'll pay can make up for today's higher rates.
Get more smart money moves – straight to your inbox
Sign up and we'll send you Nerdy articles about the money topics that matter most to you along with other ways to help you get more from your money.