Jumbo Loan Limits in 2022
Conforming loan limits increased to $647,200 for most of the U.S., which means you may be able to avoid the stricter requirements of a jumbo loan.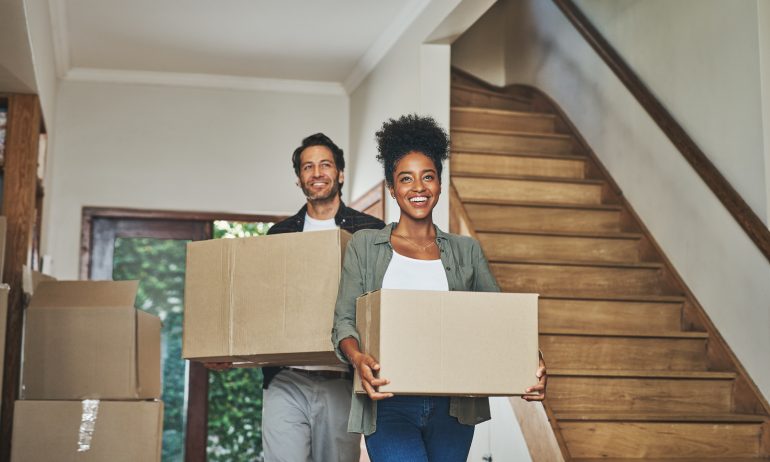 Some or all of the mortgage lenders featured on our site are advertising partners of NerdWallet, but this does not influence our evaluations, lender star ratings or the order in which lenders are listed on the page. Our opinions are our own. Here is a list of our partners.
When you set your sights on a pricey home — or an average home in a pricey area — a traditional mortgage may not be enough. A jumbo loan could be the answer, but you may need a higher credit score and bigger cash reserves, among other things, to qualify.
Do you need a jumbo loan? You may if the amount you want to borrow exceeds the latest conforming loan limits set by the Federal Housing Finance Agency.
Getting ready to buy a home? We'll find you a highly rated lender in just a few minutes.
Enter your ZIP code to get started on a personalized lender match
When is a loan considered 'jumbo' in your area?
A jumbo loan is a type of mortgage that is too high to be guaranteed by Fannie Mae or Freddie Mac, which are government-sponsored enterprises that set mortgage underwriting standards and purchase qualified loans from lenders. Loans that can be purchased by Fannie Mae or Freddie Mac — also called "conforming loans" — are considered safer investments for lenders than jumbo loans, and it can be easier for borrowers to meet their requirements.
With home prices rising in most areas of the United States, the FHFA has increased conforming loan limits for 2022. How large a loan you can get before it's considered "jumbo" depends on where you live, as certain more expensive areas — like Hawaii or San Francisco — have higher limits. If you're concerned about meeting the more stringent lender criteria required for approval for a jumbo loan, these new limits could allow you to finance a high-priced home with a conventional loan instead.
For 2022, the maximum limits for conforming loans are:
$726,200 for a single-family home in most areas of the country.

Up to $1,089,300 for high-cost areas where single-family home prices tend to be above average. When setting conforming loan limits, the FHFA has defined high-cost areas as places where 115% of the local median home value is more than $726,200.
You can find the exact conforming loan limits for your area using the tool below.
Why jumbo loan limits matter
If the amount you want to borrow goes beyond the limits of a conforming loan and you need to get a jumbo loan, your lender may require:
A stronger credit score. The minimum credit score for a jumbo loan is typically at least 680, but some lenders may require an even higher one. The higher your credit score, the lower your interest rate is likely to be.

More cash in the bank. Knowing you have cash reserves, and not too much debt, makes lenders more likely to approve your jumbo loan.

A larger down payment. Requirements vary by lender and depend on your financial history.

An extra appraisal. Some lenders may require a second opinion on the home's value to be sure it's worth the amount you're borrowing.

Additional fees. Since you're borrowing a larger amount, there may be some extra steps in the loan process, leading to higher closing costs.

Higher interest rates. Although this can fluctuate based on market conditions and individual lender offerings, jumbo loan rates may be higher than those for conforming loans.
Why do conforming loans have limits?
The maximum limits set by the Housing and Economic Recovery Act of 2008, as well as the rules for adjusting the limit, were meant to ensure that loans enabled by Fannie Mae or Freddie Mac would be widely available.
Jumbo loan values exceed these limits, making them nonconforming loans. Lenders view nonconforming loans as riskier because Fannie and Freddie won't guarantee them. If a borrower stops making payments and the jumbo loan defaults, lenders know they'll be on the hook for a big chunk of change.
As for upper limits on jumbo loans, that's up to the lender. Once you're in the realm of nonconforming mortgages, you can borrow as much as your lender will agree to loan.
Getting ready to buy a home? We'll find you a highly rated lender in just a few minutes.
Enter your ZIP code to get started on a personalized lender match
How to shop for a jumbo loan
Get more smart money moves – straight to your inbox
Sign up and we'll send you Nerdy articles about the money topics that matter most to you along with other ways to help you get more from your money.