The 20% Mortgage Down Payment Isn't Dead Yet
A growing number of buyers are putting down 20% in today's hot market, but most people still make smaller down payments.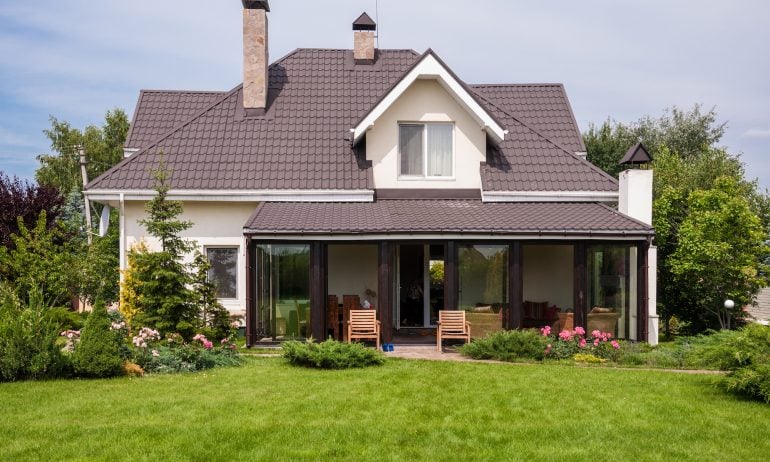 Many or all of the products featured here are from our partners who compensate us. This may influence which products we write about and where and how the product appears on a page. However, this does not influence our evaluations. Our opinions are our own. Here is a list of our partners and here's how we make money.
A 20% down payment usually isn't required to finance a home purchase, and most buyers who finance a home put down less.
But the 20% down payment isn't dead yet. In fact, a growing share of buyers are making down payments of at least 20% to compete in today's sizzling market.
Realtors reported that 48% of their home buyer clients made down payments of at least 20% in the first quarter of 2021, up from 46% in all of 2020 and 40% in all of 2011, according to the National Association of Realtors' Confidence Index Survey. Among first-time buyers, almost 28% put down at least 20% in the first quarter, up from almost 26% in 2020 and about 23% in 2011.
A larger down payment strengthens your offer because it assures the seller that you're on solid financial ground and your financing is likely to go through.
For example, if the comes in lower than the sales price, you'll need to negotiate with the seller to lower the price or pay more money out of your own pocket. Lenders generally won't approve a loan for more than the home is worth, minus the required down payment.
If you have more than enough for a lender-required down payment, you could use some of that money to make up the difference between the appraisal figure and sales price.
Still, it's important to maintain perspective and make a that's right for you.
Even though a greater share of buyers are putting down 20%, most first-time home buyers don't make that oft-quoted benchmark.
Because outliers can skew an average, the telling figure for what other home buyers put down is the median down payment, meaning half paid that much or above, and half paid that much or below.
For  who financed the purchase, the median down payment was 7%, according to a 2020 survey by the National Association of Realtors. The median down payment for repeat buyers who financed was 16%.
The required minimum down payment for a house depends on the type of loan and a lender's criteria. Here are the minimum down payment requirements for the most common types of loans.
» MORE: to track your savings and reach your down payment goals.
Mortgages with low down payment requirements have been around for decades.
The FHA has backed home loans with 5% down or less since the 1980s. Conventional loans have had them since the 1990s. And some offer down payment assistance that can further reduce upfront costs.
Yet more than three-fifths (62%) of Americans think you need a down payment of 20% or more to buy a home, according to the .  That's likely because a 20% down payment on a conventional loan is considered an exemplar and often used to quote mortgage rates. And it's an important criterion — with 20% down you can .
Aside from making your offer look stronger in a competitive market and avoiding , making a 20% down payment has other advantages:
There is no single right answer for everyone. Deciding how much to put down on your first house depends on your financial situation, how long you plan on living in the home, and the housing market in your area.
Here are some general tips: