VA Loan Calculator
Use this VA loan calculator to estimate your monthly payments and total cost of a VA mortgage.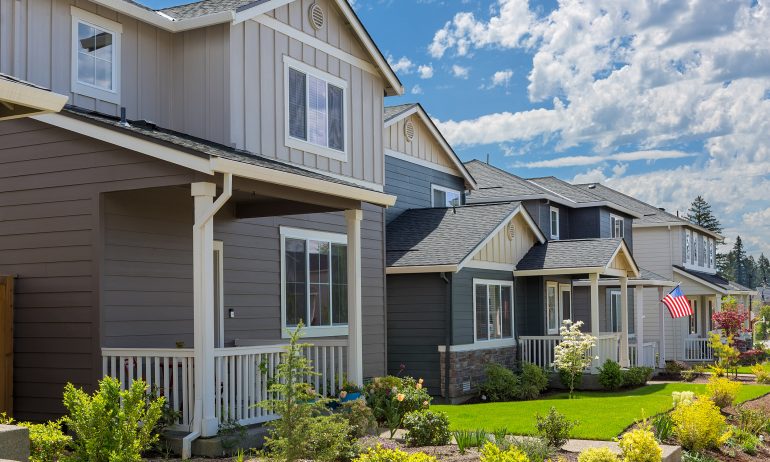 Many or all of the products featured here are from our partners who compensate us. This may influence which products we write about and where and how the product appears on a page. However, this does not influence our evaluations. Our opinions are our own. Here is a list of our partners and here's how we make money.
VA mortgages are home loans issued by private lenders and backed by the U.S. Department of Veterans Affairs. Typically a VA loan requires no down payment. Only active-duty and veteran military service members and some surviving spouses are eligible to apply.
VA loan calculator: Estimate your monthly mortgage payment
An essential step in shopping for a VA home loan is figuring out how much your monthly mortgage payment will be.
NerdWallet's VA loan calculator factors in:
Principal. The amount you are financing. Principal is equal to the home price minus the down payment, if any, plus any closing costs you plan to roll into the loan. (For example, if you buy a $400,000 house, put down $40,000 and plan to pay all the closing costs upfront, the principal would be $360,000.)

Interest. The amount you'll pay to the lender in exchange for borrowing the principal.

Property taxes. Taxes assessed on your home and land each year, which are often collected into and paid from an escrow account.

VA funding fee. The fee charged on a VA mortgage, which can either be paid upfront at closing or rolled into the principal of your loan.

Home insurance. The estimated cost of homeowners insurance. The calculator includes the cost in your total and monthly results.
VA mortgage closing costs
You may pay some closing costs that the VA mortgage calculator does not include, such as an origination fee or fees for the credit report, title insurance, appraisal and other services.
But there are fees you won't pay. The Department of Veterans Affairs, which backs VA mortgages, prohibits some charges, including a lender's fee for attorney services, settlement charges and mortgage broker commissions. The VA also limits the origination fee a lender charges to no more than 1% of the loan amount.
How to use the VA mortgage calculator
To start, fill in the fields:
The price you want to pay for a home.

Loan term: 15 or 30 years.

If this is your first VA home loan.
After completing all of the required fields, you'll see an estimate of your monthly payment, as well as the total cost of your VA mortgage over the life of the loan. To look at the details, check the "Monthly" or "Total" box under "Breakdown of costs."
Some VA borrowers roll their funding fee into the total loan amount. If that's your plan, take the funding fee amount, found under the "Total cost breakdown," and add it to the amount you expect to spend on a home under "Mortgage details." That will adjust your monthly payment to include the financed VA funding fee.
Who is eligible for a VA loan?
Veterans and active-duty military members who meet length-of-service requirements are eligible to apply for VA loans. Some surviving spouses are also eligible. You'll need a VA certificate of eligibility to prove your eligibility. You can get the certificate through the VA or ask a VA-approved lender to obtain it for you.
What credit score is required for a VA loan?
The VA does not set a minimum credit score, but most lenders have their own requirements, which typically range from 580 to 660.
What is the VA funding fee?
The VA funding fee is a one-time charge you'll pay if using a VA mortgage to buy or refinance a home. The funding fee can be paid upfront or rolled into the loan. The amount depends on whether this is your first VA loan and your down payment.
Can I lower my VA monthly payment?
If your monthly VA mortgage payment estimate is higher than you would like, you can:
Extend the loan term. If you selected a 15-year term at first, try a 30-year term. A 30-year fixed rate mortgage will have a lower monthly payment than a 15-year fixed-rate mortgage, but you'll pay more interest over the life of the loan.

Downsize your wish list. Buying a smaller house with fewer amenities means less money borrowed — and a lower monthly payment.

Put money down. While a VA loan typically requires no down payment, making one will reduce the size of your mortgage and reduce the VA funding fee, too. And this results in a lower monthly payment.

Look for a better interest rate. Shop at least three VA-approved lenders to strengthen the odds of getting a better interest rate.
Can my VA loan payment go up?
In some cases, your monthly VA mortgage payment can go up.  Here are three scenarios where that might happen:
If the initial guaranteed rate on an adjustable-rate VA mortgage expires and your interest rate resets higher, your monthly payment will increase.

If property taxes and homeowners insurance premiums included in your monthly mortgage payment rise over time.

If a late payment fee is applied.
What are the pros and cons of a VA loan?
VA loans have strong benefits:
A down payment is not required.

Average VA mortgages rates are typically lower than average rates for FHA and conventional mortgages.

VA loans don't require mortgage insurance.

VA loans may be easier to qualify for than conventional loans when it comes to credit score and debt-to-income ratios.
Most borrowers must pay a VA funding fee.

Not all lenders offer VA loans.

You cannot use VA loans to purchase investment property.