How to Get the Best Jumbo Mortgage Rates
A 720 credit score and 80% LTV are good starting points for the best jumbo mortgage rates. If jumbo rates are high, a larger down payment or 80-10-10 loan can keep you below the jumbo threshold.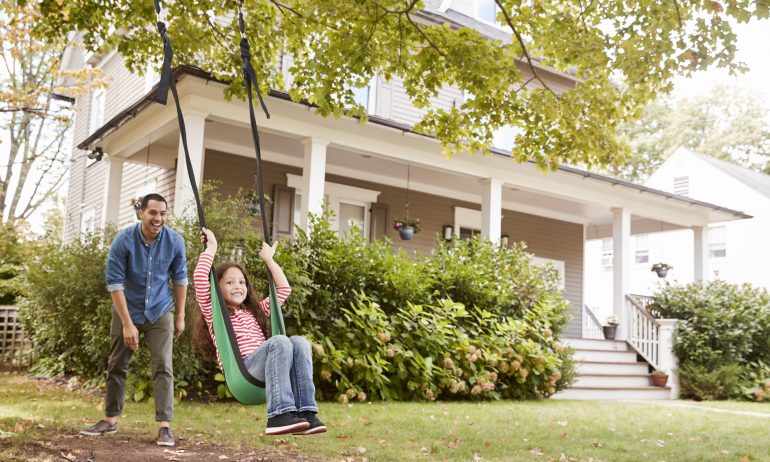 Many or all of the products featured here are from our partners who compensate us. This may influence which products we write about and where and how the product appears on a page. However, this does not influence our evaluations. Our opinions are our own. Here is a list of our partners and here's how we make money.
As the name implies, a jumbo mortgage is a larger loan, above the conforming loan limit of $726,200 in most parts of the U.S. Basic qualification requirements for these loans typically are tougher than for conforming mortgages, which are backed by the government-sponsored enterprises Fannie Mae and Freddie Mac.
The best jumbo rates go to borrowers with high credit scores and low loan-to-value ratios, which represents the value of the home compared with how much you'll borrow. Some lenders might require a FICO score as high as 720 and no more than 80% LTV, typically achieved by making a 20% down payment.
Here are some tips for getting the best jumbo loan mortgage rates — and when alternatives to jumbo loans might make sense.
First, find out if you really need a jumbo loan
Is a jumbo loan required in your case? It depends on where you live or want to live. Jumbo mortgages start at $726,200 in most parts of the country. But in places where it costs more to buy a home, notably California, Hawaii and Washington, D.C., $1,089,300 is the dividing line. Check 2022 jumbo loan thresholds by selecting your state or territory, and county:
Make sure you have a qualifying credit score and LTV
Your credit score and loan-to-value ratio play a particularly powerful role in determining your jumbo mortgage rate. Although stronger numbers put you in a better position to command lower rates, the minimum 720 credit score and 80% LTV are guides to help you prepare to qualify for the best jumbo mortgage rates.
Compare
lenders for the best jumbo mortgage rates
Here is the big question: Is a jumbo loan the ideal way for you to go, or should you explore other options? To decide, you'll need to compare rates for jumbo and conforming mortgage amounts. You might expect rates on jumbo loans to be higher than conforming loan rates, and sometimes they are, but not always.
Use NerdWallet's jumbo mortgage rate tool to enter purchase prices above and below the conforming loan limit where you are looking to buy, and you'll get a look at rates like those you might qualify for, as well as estimated monthly payments and fees.
"

The smart move is to shop for the best rates by getting offers from at least three lenders and comparing their annual percentage rates, or APRs.

"
The smart move is to shop for the best jumbo mortgage rates by getting offers from at least three lenders and comparing annual percentage rates, or APRs, which represent the full cost of the loan.
If jumbo rates are lower than conforming rates, you can move forward with a jumbo loan. If jumbo rates are higher, there are alternatives.
Consider jumbo loan alternatives
If jumbo rates are higher than rates for conforming loans, the best move may be to avoid a jumbo loan. How can you do this if the home price remains the same? Here are some workarounds. Whether they're worth the effort will depend on how much money you would save.
Increase your down payment
If you're able, increase your down payment to whittle down the amount you need to borrow until it's under the conforming loan limit in your area. A larger down payment lowers your loan-to-value ratio, and a lower LTV may help lower your interest rate further. Of course, finding the money on short notice for a larger down payment isn't easy.
An 80-10-10 loan (also called a "combination" or "piggyback" loan) may be used by borrowers who don't have large down payments and want to avoid paying for private mortgage insurance, which is usually required when loan-to-value exceeds 80%.
Here's how it works: You borrow up to 80% of the home's price with a primary conforming mortgage up to the local limit, finance 10% of the remaining purchase price with a higher-rate second mortgage — a fixed-rate home equity loan or variable-rate line of credit, for example — then pay the remaining 10% with your down payment.
The trick is to keep the amount of your primary mortgage under the local jumbo threshold. A lender can help you decide what combination of second mortgage and down payment works best to cover the remainder.
Before committing to a combination loan, check to make sure that the rates on both loans and any fees you'll pay still offer savings compared with a jumbo mortgage.
HOW TO GET THE BEST JUMBO MORTGAGE RATES
Polish your borrower credentials: You'll need at least an 80% LTV and 720 credit score.

Compare APRs from at least three jumbo mortgage lenders.

If conforming mortgage rates are lower, try using a bigger down payment or an 80-10-10 loan to keep the amount you borrow below the conforming loan limit.
Get more smart money moves – straight to your inbox
Sign up and we'll send you Nerdy articles about the money topics that matter most to you along with other ways to help you get more from your money.