The Grown-Ups' Guide to Not Buying Gifts
Spread holiday cheer without overspending on needless stuff.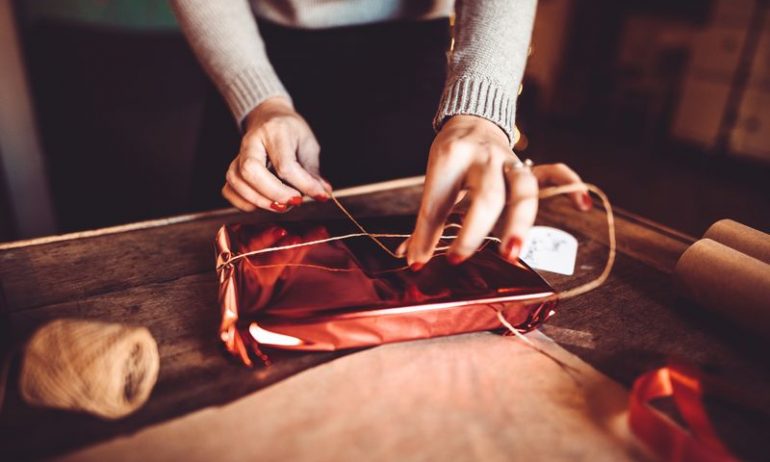 Many or all of the products featured here are from our partners who compensate us. This influences which products we write about and where and how the product appears on a page. However, this does not influence our evaluations. Our opinions are our own. Here is a list of our partners and here's how we make money.
Shopping for an appreciative 10-year-old can be a fun excuse to roam the toy store or share your favorite childhood book. Shopping for a 40-year-old can be a chore.
That's because your adult friends and family members probably don't need gifts, and you'd rather not spend more than necessary during the holiday season. The average American who plans to buy gifts this year expects to spend about $660, according to a recent online survey commissioned by NerdWallet and conducted by Harris Poll.
Save money and effort by changing the way you exchange gifts with adults. Here's how:
Showing appreciation for loved ones is kind, but buying presents for them might not be the best way to do it. "When you're an adult, if you really need something, you buy it for yourself," says Brad Klontz, certified financial planner, psychologist and author of "Financial Therapy: Theory, Research & Practice." You get stuck guessing what the recipient wants but doesn't already own. As Klontz puts it: "What are the odds that you're going to meet someone's material needs? Very low."
"

What are the odds that you're going to meet someone's material needs? Very low.

"
Brad Klontz

,

psychologist and financial planner
Then your loved one often ends up with something he or she doesn't need — a fourth pair of gloves, thanks! — and feels pressure to reciprocate. "You feel like you're doing something nice for them, but you're also saddling them with an expensive social obligation," Klontz says. "You're basically telling them that if you want to be a good friend, you have to pony up and deliver something of equal value."
You probably don't intend to pressure friends and family. Maybe you even insist that you don't need a gift in return. But "that reciprocity has an enormous psychological pull," Klontz says.
There's no need to denounce gift-giving and, while you're at it, the holiday spirit. Just consider alternatives to store-bought gifts and try to limit your list — so you're not forced to pay January rent in Kohl's Cash.
For family, Klontz suggests agreeing to buy gifts only for the kids. Adults can exchange names and buy one gift, rather than several. And push for a spending cap on purchases. "That takes away some of that social pressure and likelihood of overspending," he says.
You can also exchange homemade gifts. Klontz's grandpa, for example, used to make spaghetti sauce for his friends. If you don't like making stuff, maybe your family could deem homemade gifts from craft fairs acceptable. Just remember that price cap, so no one spends $100 on a painting and receives a macaroni necklace.
"

Buying or making gifts for fewer people allows you to be more personal and thoughtful.

"
Buying or making gifts for fewer people allows you to be more personal and thoughtful. As Klontz puts it: "There's a difference between a token of my appreciation and my actual appreciation." Instead of a candle, for example, Klontz says he'd like to receive a card with a heartfelt note. "That's the most incredible gift I could get." (And it costs next to nothing.)
These gift-giving alternatives save you and your loved ones money, but they may also break tradition. If you're worried about how your family will react to the potential change, "take responsibility for it," Klontz says. He suggests saying that you're trying to save money or rework your budget.
You might need to initiate separate conversations — one with your nuclear family and others with individual friends who usually give you gifts.
If you and your friend enjoy buying each other holiday gifts, and you can afford to do so, "that's totally fine," Klontz says.
But Klontz says many others will "breathe a sigh of relief" and welcome a new, cheaper way to give gifts.
Holiday expenses can add up quickly. Sign up with NerdWallet (it's free!) to track all of your spending in one place.