7 Stores With the Best Return Policies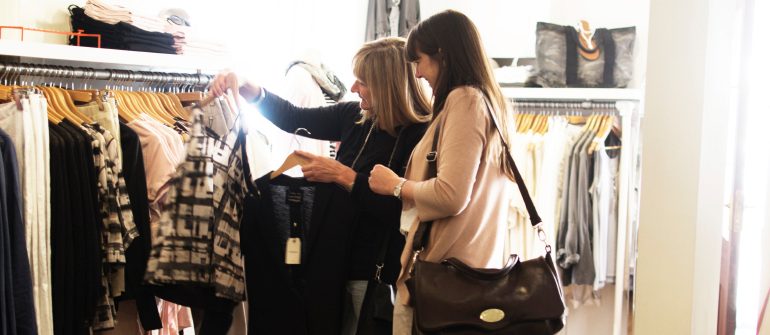 Many or all of the products featured here are from our partners who compensate us. This influences which products we write about and where and how the product appears on a page. However, this does not influence our evaluations. Our opinions are our own. Here is a list of our partners and here's how we make money.
Savvy retailers realize that not every gift is a hit: It might not fit, it could be a duplicate, or that smartwatch may not be very smart. These retailers have generous return policies that focus on customer satisfaction.
When shopping during the holidays, use this list of seven stores with the best return policies to make life easier for your gift recipients. Most of the stores listed below will return or exchange an item without a receipt and give you 90 days or more to make the transaction.
Nordstrom, which technically has no return policy, says it handles returns on a case-by-case basis "with the ultimate objective of making our customers happy." In other words, if you bought the item at Nordstrom, the high-end retailer probably will take it back and reimburse you. There are no time limits on a return, and you don't need a receipt. Store associates will look up your purchase in the company database; if they cannot find a record of sale, the refund will be provided on a gift card at the current price of the item. It may take up to 14 days to issue a refund on credit card purchases. But Nordstrom won't take back special-occasion dresses, so don't expect to return that New Year's Eve party frock after the ball drops.
Kohl's refers to its return policy as "Hassle-Free Returns." On most purchases, there are no time restrictions or receipts required. If you don't have a receipt but paid in cash, your refund will be in the form of a merchandise exchange or store credit based on the lowest 13-week sale price. But if you paid with a major credit card, Kohl's will refund the charge with or without a receipt. Gift receipts are only eligible for an even exchange or a merchandise credit.
REI rocks with a "100% Satisfaction Guaranteed" return policy. The fitness and outdoors retailer will replace or refund any item within a year from the date of purchase. You can even return an item that has been worn or used as long as it's cleaned or laundered, although REI notes exceptions for ordinary wear and tear or damage. But you need your receipt or proof of purchase to make a return — unless you're an REI member.
An item bought in a Bed Bath & Beyond store can be returned at any of its locations. The only exception is for large items delivered by a Bed Bath & Beyond truck; you'll have to arrange a pickup time with the store for those returns. The home merchandise chain also accepts returns by mail for online purchases and will cover your shipping fees. There are no time restrictions if you have a receipt; returns without one are accepted up to a year after purchase. If that is the case, and the item cannot be associated with a credit card, gift card, checking account or some other store record, Bed Bath & Beyond will exchange the item at the current selling price minus 20%.
There are no time limits on a return at L.L. Bean. The outdoor recreation chain does not require a receipt (though it helps if you have one; cash purchase returns without a receipt probably will result in a store gift card). If you have a receipt, the chain will reimburse you in the original method of payment. Returns also are accepted by mail, but unless you have an L.L. Bean Visa card, the retailer will deduct $6.50 from your refund for shipping charges.
J.C. Penney offers full returns with no time limit in most states and will reimburse you in your original form of payment if you have a receipt. Without a receipt, you'll get a merchandise voucher for the lowest selling price of that item within the last 45 days. The retailer has additional restrictions on returns on furniture, fine jewelry, appliances, small electronics and other categories.
Wal-Mart accepts returns only within 90 days of purchase, but you don't need a receipt if you do the return in a store. Without a receipt, you'll get an even exchange, a cash refund or a Wal-Mart gift card, depending on the amount of the purchase. Wal-Mart's policy has some restrictions on returns of electronics and "regulated items" such as groceries and home goods.
There's a lot of fine print in each store's policy, so it's best to read it online before making returns. Apps such as Slice can help you record your online purchases and keep track of your receipts in case you need to make any returns or exchanges.