Cheapest Payment Gateways of 2022
Accepting payments online with these low-cost payment gateways can save you money.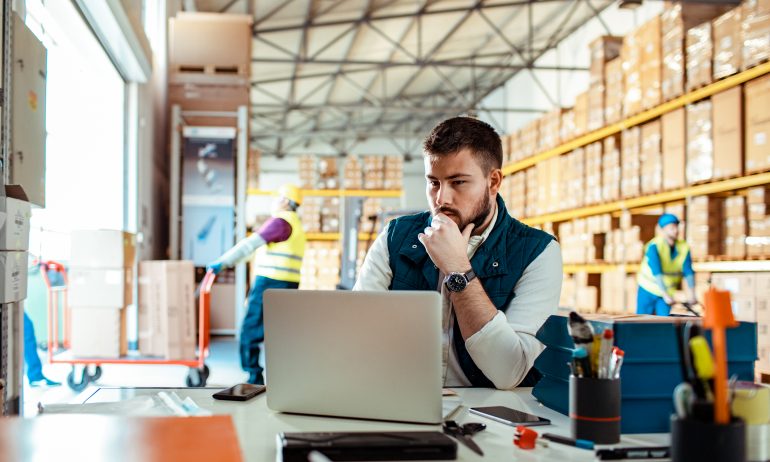 Many or all of the products featured here are from our partners who compensate us. This may influence which products we write about and where and how the product appears on a page. However, this does not influence our evaluations. Our opinions are our own. Here is a list of our partners and here's how we make money.
A payment gateway is the technology on a website that lets customers securely enter and submit their card information and receive payment confirmation once the transaction is finalized. If you want to sell online, you'll need a payment gateway.
Payment gateways are closely tied to payment processors, which move the information to and from the various financial institutions involved in a card transaction. While the functions of these two services are distinct, companies often offer them in tandem.
Pricing details: Interchange plus 12 cents for most payment types plus an acquiring fee, which begins at 0.6% of the transaction amount.
Why we like it: Adyen's slim margin of just 12 cents on top of standard bank and card network fees is among the lowest we've seen. However, there are monthly transaction volume minimums, and you'll need to contact Adyen to see if you qualify.
No monthly fees or termination fees.
Adyen has monthly minimums, which vary by industry and business model. This means some smaller businesses might not be able to use Adyen.

Some information, like what your monthly minimums might be, isn't available on Adyen's website.
Helcim: Best for transparent interchange-plus pricing
Pricing type: Interchange plus.
Interchange plus 25 cents and 0.5% for businesses that do up to $25,000 in monthly card sales. This rate gets cheaper if your volume increases.

The company says if the normal variety of cards is used and your average sale is $50, you'll pay an average of 2.61% plus 25 cents per transaction.
Why we like it: Helcim offers low interchange rates, and its website shows exactly what you'll pay for any type of card a customer uses.
No contracts, no monthly fees and no minimums.

Pricing is easy to understand.
Helcim offers better rates for businesses with higher volume, but you'll need to do more than $25,000 in monthly card sales before the first price reduction kicks in. That amount might be tough to reach for some small businesses.
Stripe: Best for customized checkout pages
Monthly fee: None for pay-as-you-go; $10 per month for hosting Stripe Checkout on your site.
Pricing details: 2.9% plus 30 cents.
Why we like it: Stripe and Braintree both offer payment gateways with high levels of customization. They both also use flat rates. Stripe's variable rate (2.9%) is higher than Braintree's, but the flat rate (30 cents) is lower, making it the cheaper option if your average transaction is under $61.
Stripe is coder-friendly, which is great if you're building your own site from the ground up.

Per-transaction fee beats Braintree if your average transaction is under $61.

Flat-rate pricing makes costs predictable.
Can require coding skills to implement.

Stripe Checkout, which requires minimal tech expertise, costs $10 per month to host on your site.

Likely more expensive than interchange-plus pricing.
Braintree: Best for alternative payment options
Monthly fee: None if you use Braintree as a processor; $49 per month and 10 cents per transaction if you use a different payment processor.
Pricing details: 2.59% plus 49 cents per card transaction.
Why we like it: Braintree is owned by PayPal and benefits from its additional built-in payment options, like Venmo and "buy now, pay later." It's cheaper than the PayPal-branded payment gateway, but it requires coding skills to use.
Includes alternative payment methods, like the PayPal button, Venmo and buy now, pay later.

Braintree's per-transaction fee beats Stripe if your average transaction is over $61.

You can use Braintree as your payment gateway and another company as your payment processor. In this case, Braintree's services will cost $49 per month and 10 cents per transaction.

Accepts payments from more than 130 countries.
Requires coding skills to implement.

Unlikely to be the cheapest option for businesses with lower receipt averages.
Stax: Best for high sales volumes
Monthly fee: Monthly subscriptions start at $99.
Pricing type: Interchange plus.
Pricing details: Interchange plus 15 cents for keyed-in transactions.
Why we like it: Stax's rate doesn't add a percentage margin to the interchange rate — it adds only a 15-cent fee. However, there's a monthly fee that can be hefty for some. If you're spreading it across a high sales volume, it could end up being cost-effective.
High monthly fee makes the total cost less compelling for businesses with lower sales volumes.
Find the right payment provider to meet your unique business needs.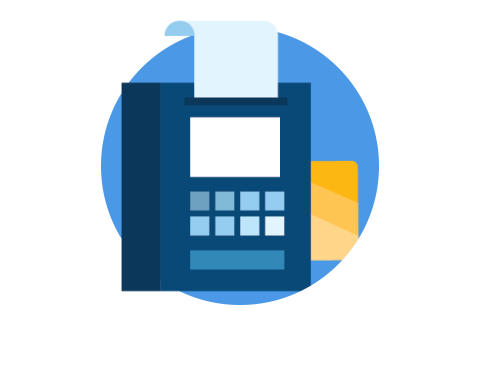 Chase Payment Solutions: Best for quick payouts
Monthly fee: Varies; fee applies in some instances.
Pricing type: Flat rate. Interchange plus is available for larger businesses.
Pricing details: 2.9% plus 25 cents per transaction.
Why we like it: This payment gateway is a mashup of Chase and Authorize.net services. It's a nickel cheaper per transaction compared with working directly with Authorize.net. If you use a Chase business checking account, you'll get your money the next day — faster than the industry standard of two business days.
Competitive flat-rate pricing.
You must use other Chase products to get the quickest deposits.

There can be a monthly fee.
Important factors to consider when comparing prices
It's easiest to compare prices when they're published. A company that uses custom pricing or that requires you to call to get a quote might have a good price, but it takes more time to compare. Aside from monthly fees and processing fees, look for other fees that could impact your costs.
Know what type of service you need
Not all payment gateways work the same way. Some will redirect customers away from your site to the gateway's site for payment, which can negatively affect completion rates. Others have pre-built payment gateways you can embed directly on your website. White-label gateways allow you to build a custom checkout experience on your site, which can be a good addition but one that requires technical skills.
It's important to confirm that the gateway will work the way you expect in addition to having a price tag you're comfortable with.
Avoid extra fees (most of the time)
There's no getting around paying a per-transaction fee. But most businesses can avoid companies that charge additional fees, like fees for setup or PCI compliance, a process that keeps card data secure.
However, not all fees should be avoided equally. Before you rule out every payment gateway that charges a monthly fee for service, consider the total costs. Companies with monthly fees sometimes offer great per-transaction fees. Depending on your sales information, you might come out ahead, even after paying a monthly fee. The only way to know for sure is to run your numbers. Use this calculator to estimate your costs: