Adyen Review 2022: Features, Cost, Alternatives
Adyen stands out for its global payment processing, but features for brick-and-mortar businesses are limited.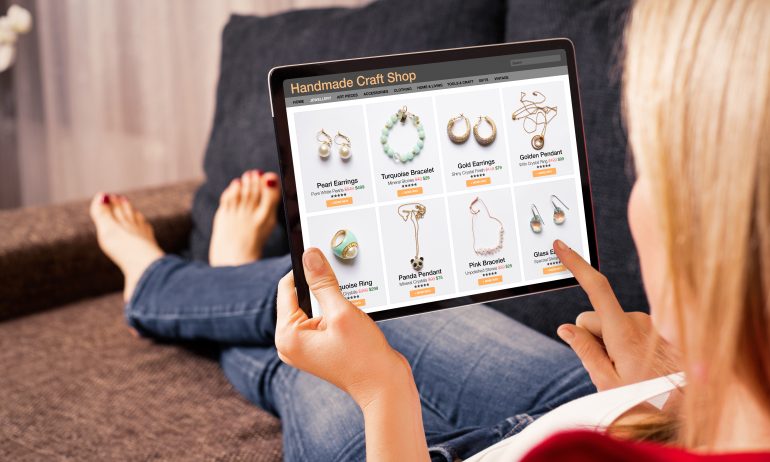 Many or all of the products featured here are from our partners who compensate us. This may influence which products we write about and where and how the product appears on a page. However, this does not influence our evaluations. Our opinions are our own. Here is a list of our partners and here's how we make money.
Adyen is an all-in-one payment processing solution with global reach. This Dutch company's clients include some of the world's top businesses, including Spotify, Uber and Etsy. It's an appealing option for small businesses that want to accept payments across multiple sales channels.
The versatile platform accepts popular payment methods in North America, Europe, Latin America, Asia-Pacific, Middle East and Africa. Security and optimization tools along with a lack of monthly and setup fees make Adyen particularly impressive. However, it may not be the best option for low-volume merchants or brick-and-mortar businesses because of its minimum invoice amount and lack of features for physical storefronts.
Accept payments without worry
See our payment provider recommendations that fit your business.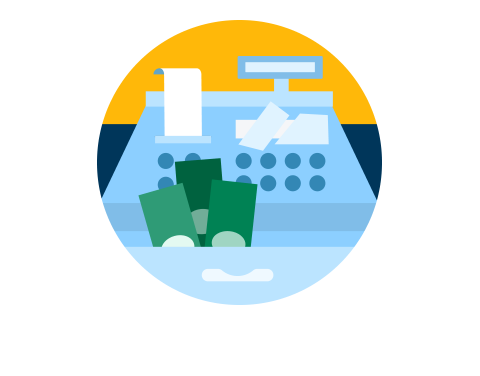 Payments accepted across online, in-store and app payment channels.

Global payment options available.

No monthly, setup, integration or closure fees.

Minimum invoice amount required.

Limited features for businesses operating from physical locations.
| | |
| --- | --- |
| | No monthly, setup or integration fees. You also won't pay a fee to close your account. |
| | The price of countertop, mobile, portable, multimedia and self-service POS terminals was not readily available on the website. Multi-device kits aren't listed. |
| | A processing fee of 12 cents for U.S. transactions plus a payment method fee that varies by transaction type. (A complete list of fees is available on the website.) |
| | The contract is continuous unless you or Adyen terminate it by giving a minimum of two months written notice. Early termination is possible when certain contract conditions aren't met by either party. |
| | Support is available 24/7 on local numbers with trained engineers and specialists. A help library with support articles can also be accessed. |
| | Adyen offers a test account that lets you explore functions and make a test payment. |
How does Adyen payment processing work?
Adyen is an omnichannel payment processing company — it provides merchants multiple ways to accept payments on a single platform. Its payment services include a payment gateway for online payments, point-of-sale for in-person transactions and integration abilities for in-app or mobile payments. The company also provides businesses with the merchant accounts necessary to receive payments.
Merchants are given access to the software application that allows them to accept credit cards and other payments. When a card is submitted as payment, Adyen processes the payment, deducts its fees and sends the remaining funds to your merchant account. It can take up to two business days for the payout funds to be deposited in your account.
Adyen allows you to accept the full range of payment methods, including credit cards, debit cards, digital wallets and direct debits. Its payment solutions work in over 30 currencies and in countries such as the U.S., Canada, Brazil, Australia, Japan, New Zealand, United Arab Emirates and more.
The company will help you set up a test account to explore its platform and make a test payment. If you like what you see, you can apply for a live account. Once approved, you'll be sent a contract and provided "go-live checklists" to help you set up your account.
Adyen charges a processing fee plus a payment method fee per transaction, which vary based on region. In North America, it charges credit card fees based on an "Interchange ++" pricing model for Mastercard and Visa transactions. It's a combination of the interchange fee charged by the bank that issued the credit card, the fee from the card network and the applicable acquirer markup. For other methods, like wallet payments and ACH, the fees are specific to the respective payment method — Adyen lists the full breakdown of pricing based on the payment method on its website.
The company doesn't charge merchants monthly fees, setup fees, integration fees or closure fees, but does require invoice minimums that are determined by business model and industry.
Adyen payment services allow business owners to accept payments in the way that works best for their particular business.
With Adyen, you can create checkout experiences for your website, in app and mobile devices. It's secure, PCI-compliant and offers a number of online payment APIs for integration with your preferred device. You'll also find options to build a unique branded experience, customize payment flows, apply discounts and set up recurring subscription payments. Adyen also provides an artificial intelligence-powered risk system that can help you avoid common fraud attacks.
For brick-and-mortar businesses, Adyen offers a point-of-sale solution that allows merchants to accept payments in person. Payments can be taken from cash registers, mobile devices and web browsers with the use of API. You can choose from a wide range of POS terminals including mobile, countertop and portable devices — all PCI compliant and encrypted.
Adyen for Platforms is a payment option designed specifically for marketplace businesses, such as Etsy and Vinted, that provides fast payouts in all major currencies. It allows the users of your marketplace to sign up, sell their products and get paid. You can allocate payouts in your users' preferred currencies and directly to their bank accounts. The platform also has an automated onboarding and verification process for submerchants.
With Adyen's Unified Commerce, merchants can connect their online and offline payment channels into one system so customers can enjoy the flexibility of purchasing across both. You can get to know your customers better through their purchases, track product performance and make informed decisions.
Adyen enables businesses all over the world to accept payments and allows processing locally, as well as across borders, resulting in improved authorization rates and lower transaction fees. Because Adyen has full ownership over the payment flow, you can connect to a single platform and avoid having to manage multiple providers.
RevenueProtect is a customizable risk management tool designed to help prevent fraud. Risk templates and rules can be used to create a customized fraud setting that checks each transaction. The tool helps you identify abnormal customer behavior, allows you to run risk experiments and includes 3D authentication.
RevenueAccelerate is a payments optimization toolkit that can help improve the user experience and increase revenue. It can minimize the risk of failed transactions, reduce customer drop-off rates and lower payment costs. You can send the right payment data in the format the issuing bank prefers and automatically recover revenue from declined payments.
Reporting and customer insights
Adyen's Customer Area displays payment data from all sales channels to provide valuable insight into customer behavior. It helps you understand sales channel performance, identify frequent purchasers, take a closer look at payment methods and test loyalty programs. You can also add new payment methods, create local accounts and access support.
Adyen works with top technology companies and offers a number of integrations. It has home-built plugins for Magento 2, SAP Commerce Cloud, Shopware 6 and various Oracle and Salesforce products. BigCommerce, Microsoft Dynamics 365, WooCommerce and other plugins have been built through partnerships.
Omnichannel payments platform
Adyen's all-in-one payments platform that can accept payments across all sales channels sets it apart from competitors. You can process payments from in-store, online and app customers as well as those from your marketplace. In addition, it provides security, revenue optimization and reporting tools, giving you the ability to make the most out of your payment processing.
The company has a global reach offering services for North America, Europe, Latin America, Asia-Pacific, Middle East and Africa in over 30 currencies. Payments can be processed both locally and internationally. Plus, Adyen's payment tools work across sales channels and locations so you have a full view of every customer payment.
You won't pay many of the fees common with other payment processing companies. There's no monthly fee to use the software, and you can skip any setup fees, integration and closure fees. Adyen charges fees per transaction — a processing fee plus a payment method fee. Multiple bank accounts, 24/7 support and access to platform tools are all free of charge.
Although Adyen's interchange-plus pricing model is transparent and often cost effective, it's more complex than a flat-rate model used by some competitors. The specific transaction cost depends not only on the geographic location but also on the payment method, as you can see by the pricing chart on the company's website. Since merchants must meet a monthly invoice minimum, it may not be the most affordable solution for low-volume merchants.
Lack of features for brick-and-mortar operations
While Adyen offers great functionality for online businesses, it may not be the best fit for businesses whose sales are primarily generated from a physical location. POS terminals are offered on the website, but pricing isn't available and multi-device kits aren't listed. You also won't find built-in features for inventory and staff management, although you may be able to achieve this through an app integration.
Braintree Payments is a PayPal service. It offers many of the same benefits as Adyen, using a less complex pricing model with no minimums or monthly fees. For example, a U.S. merchant would pay 2.59% plus 49 cents per card and digital wallet transaction. Like Adyen, you will have your own dedicated merchant account and be able to accept credit and debit cards as well as digital wallet payments. It supports merchants in over 40 countries and regions and more than 130 currency types. Braintree also includes fraud tools, data security and scalable options for marketplace businesses.
If you're looking for a payment processor with a simple pricing model, features for brick-and-mortar businesses and the flexibility to process in-person, in-app and online payments, you may want to consider Square. You'll pay 2.6% plus 10 cents for card-present transactions and 2.9% plus 30 cents for most online payments. Square provides free point-of-sale software with a variety of hardware integrations from card readers to Square stands and registers. You'll also get free inventory and team management features. However, Square's global reach is smaller than Adyen with payment acceptance available in the U.S., Canada, Australia, United Kingdom, Japan, France and Republic of Ireland only.
A version of this article was first published on Fundera, a subsidiary of NerdWallet.