14 Entertainment Business Ideas
Love the entertainment industry? Consider one of these entertainment business ideas for your new venture.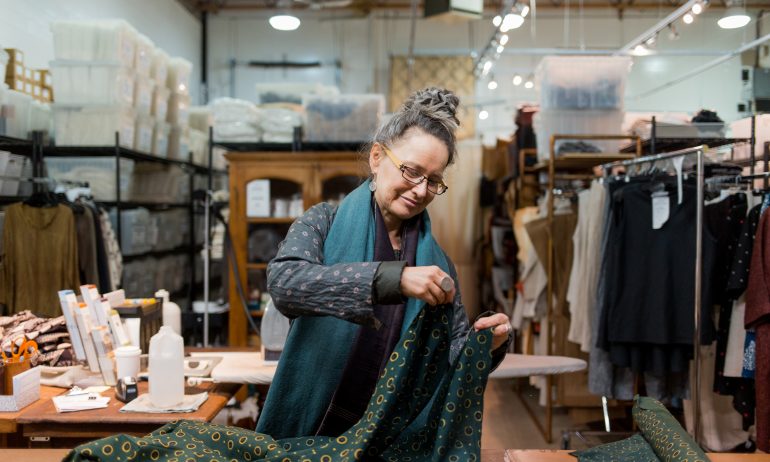 Many or all of the products featured here are from our partners who compensate us. This influences which products we write about and where and how the product appears on a page. However, this does not influence our evaluations. Our opinions are our own. Here is a list of our partners and here's how we make money.
If you love the fun and the excitement of the entertainment industry, then you might be considering starting a business in this sector. But in such an expansive industry, you may be wondering what type of entertainment business idea is best for you.
Keep in mind that the term "entertainment business" covers a large range of ideas from those supporting the entertainment industry, like publicists or photographers, to others that pertain to the entertainment itself, like party planning or a karaoke bar or concert venue. We cover an array of entertainment business ideas in this guide.
What is an entertainment business?
Many businesses could be considered entertainment businesses since so many things fall under the "entertainment" category. There isn't one thing that defines an entertainment business because it can really be anything that touches the entertainment industry or provides entertainment of some kind.
So much goes into the entertainment industry, from offering personal assistant services to catering and publicity. There are also entertainment business ideas that have to do with offering actual entertainment to customers like a movie theater or karaoke bar.
The broadness of this category means there is no shortage of entertainment business ideas and plenty of openings in the market to carve out a space for your new business.
How to choose an entertainment business idea
After reading this list of entertainment business ideas, you might be wondering how to choose the right one for you. Here are some questions you should ask yourself when debating what kind of business to start:
What do you have previous experience in?

Does your location permit the business type you're considering?

What materials or space will you need for the business?

Are you willing to travel?

Do you want to work alone or have employees?

Will you need an entertainment business loan to get the business running?
14 entertainment business ideas
With this information in mind, let's get into some popular entertainment business ideas to see which spark your creativity the most.
One of the most direct ways you can support the entertainment industry is by being a publicist for artists in the industry. If you're highly organized and have a way with people, this could be the perfect entertainment business idea for you.
A publicist has many responsibilities, from getting your clients media coverage—including TV interviews and online features—to helping protect their reputation—or doing damage control if they find themselves in hot water. If you have previous publicity experience and a network of contacts, this could be a natural way to break into the entertainment industry.
People in the entertainment industry are constantly in need of professional photos—whether for portfolios, photoshoots, to capture events or awards shows, and more. By starting a photography business, you can capitalize on this high demand.
If you already have experience as a photographer, you're already well-positioned for this job, but if you're just starting out, you may want to offer your services at a discount while you build up your portfolio. With all the starving artists out there looking to land their first big job, you shouldn't have any trouble finding clients.
Celebrities and other public figures constantly have to look their best. This means that makeup artists are in high demand in the entertainment industry. They're needed on set and prior to events or photoshoots for those in the entertainment business. And as you can gather from any celebrity's Instagram account, good makeup artists are crucial to the getting-ready process.
To become a makeup artist you will likely need to go to cosmetology. Once you have the credentials, you'll want to start building your portfolio. And remember, discretion is also key.
While hair stylists and makeup artists go hand in hand, they are two separate—and equally important—jobs. If you've ever seen a celebrity getting ready for an event or photoshoot, you know that it sometimes takes an entire squad to make them look glamorous and camera-ready.
Again, you'll need credentials for this one, but if you love creating the perfect blowout or updo, this could be the right fit.
5. Craft services provider
Another necessity for photo and film shoots is frequently food services and catering for the talent and crew. Opening a business providing the food for craft services is another entertainment business idea. If you have a gift for cooking large quantities of food, are consistent and punctual, your services could be in demand. Just make sure, as with any food services business, you'll want to make sure you have the proper licenses and permits to handle and serve food.
One of the most creative outlets in the entertainment industry is a costume design business. Every television show, movie, or play requires a wardrobe, and if you have a passion for fashion it might be the perfect entertainment business for you to start. With the continued rise of historical dramas, there's an ever-growing demand for costume designers who can create period-specific clothing. However, even shows that take place in the present-day need someone to curate the wardrobe of each character.
This business is similar to being a publicist but instead of being (solely) concerned with a client's image, they help manage the career path of their client instead. This entertainment business idea has to do with helping your clients make solid decisions that will help them further their careers, as well as helping them decide where their career will go.
This is a very personal job, which is why many public figures appoint a family member to this role; however, if you have a proven track record of working with clients and shaping their career development, as well as a loyal and altruistic character, you could excel in this field.
If you're the one your friends always consult before buying a new outfit and you have a passion for the latest trends, then starting a stylist business for those in the entertainment industry could be the perfect fit.
To be clear, a stylist is different from a hair stylist or makeup artist but works together with these roles to create a unified style for their clients. You'll be the point person to contact designers for potential awards show outfits, as well as doing everyday shopping to curate their day-to-day attire (paparazzi are everywhere, after all).
From primetime awards shows to smaller affairs, there's no shortage of events in the entertainment industry. That means the need for good event planners is high. You'll need exceptional organizational skills, a host of caterer and venue contacts, and the ability to handle demanding personalities, but if you check these boxes and love planning a good party, this could be the perfect business for you.
If you're more interested in offering people the atmosphere or the activities to be entertained, then these entertainment business ideas might be better business options for you. Opening a karaoke bar where people can come and sing along to their favorite hits could be a roaring entertainment business idea.
A bowling alley is yet another activity that you can capitalize on when starting an entertainment business. Bowling is a fun activity for all kinds of groups—from families to employees to competitive bowlers. While bowling alleys can feel outdated, newer venues are opting to overhaul that connotation by including fun decor and restaurant-quality drinks and bites.
Similar to bowling alleys, batting cages are a form of entertainment that offers the added perk of some exercise as well. If you're positioned near a school, you'll likely have some surefire business from their softball and baseball teams. They don't require too much equipment either, so the startup costs of this entertainment business idea are low. However, keep in mind the increased risk of accidents and make sure you have the right business insurance.
One of the most popular entertainment business ideas in recent years are escape rooms. This new trend that involves players working through a real-life board game to solve a puzzle and beat the clock is a fun and definitely entertaining business. Escape rooms can have all different kinds of themes, so you can really use your imagination on this one.
Virtual reality experiences are getting more popular and as the new technology becomes more accessible, more people want to try it out. Entertainment businesses can take advantage of the new equipment and offer a new experience for customers. Unlike with escape rooms, you won't have to spend big money on the physical location of your business, but you will need to create or invest in the technology to take your customers to all kinds of far-flung places—in their minds.
Coming up with the right business idea can be one of the most difficult parts of starting a business. Luckily, there is no shortage of entertainment business ideas. We encourage you to start with the ones above, but know there are countless other options you can explore as well.
This article originally appeared on JustBusiness, a subsidiary of NerdWallet.